BPPI remains positive in Q2 2015, but for how long?
A professional misstep can carry serious legal consequences. Read on for CalBRE guidance on how to avoid common licensee mistakes.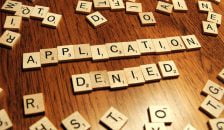 All first tuesday forms have been updated to comply with the consumer notice requirement and can be downloaded for free.
A buyer purchases an SFR, occupies the property and begins renovations. Several months later, the buyer discovers the seller misrepresented the property prior to closing the purchase agreement.
Part II of this article series discusses the escrowing the assignment of a trust deed note. For insight into methods of investing in trust deed notes and the due diligence investigation and documentation needed for the purchase of an existing trust deed note, see Part I of this article series. Escrowing the note sale Buying…

Question: Are agents qualified to provide tax advice to their clients? Answer: Many agents erroneously believe they cannot give their clients advice on the legal and tax aspects of a transaction. Much of the confusion on this aspect of agency is rooted in the local trade union's code of ethics, which scares agents away from…

This article introduces the reader to the Real Estate Investment Trust (REIT) and discusses the usefulness of this entity in years to come.