Updated November 13, 2023.
Over a dozen bills significant to California's housing market were passed in October 2023, including:
AB 225, which requires the Department of Real Estate (DRE) to add three additional sections to the Environmental Hazards Booklet, to cover wildfires, climate change and sea level rise.
AB 1508, which requires subsequent updates to the Statewide Housing Plan to include an evaluation and recommendations for increasing the number of first-time homebuyers; and
AB 12, which prohibits landlords from demanding a security deposit from a tenant equaling more than one month's rent — or, no more than two months rent when the landlord is a natural person or an LLC consisting solely of natural persons, or owns no more than two residential properties consisting of no more than four rental units.
Read on for the full list of bills for the 2021-2022 Legislative Session and DRE Regulations which may substantially affect how you do business as a real estate licensee. Reports on passed bills can be found on our New Laws page. Current real estate law is here. This list is updated monthly.
All recent updates are in red below.
Status Legend:
Introduced = Date the bill was originally introduced for consideration. Bill is still being considered, but not yet law.
Amended = Date the bill was last amended. Bill is still being considered, but not yet law.
Enrolled = Bill approved by both houses and pending the governor's signature.
Passed = Bill signed by the governor and passed into law.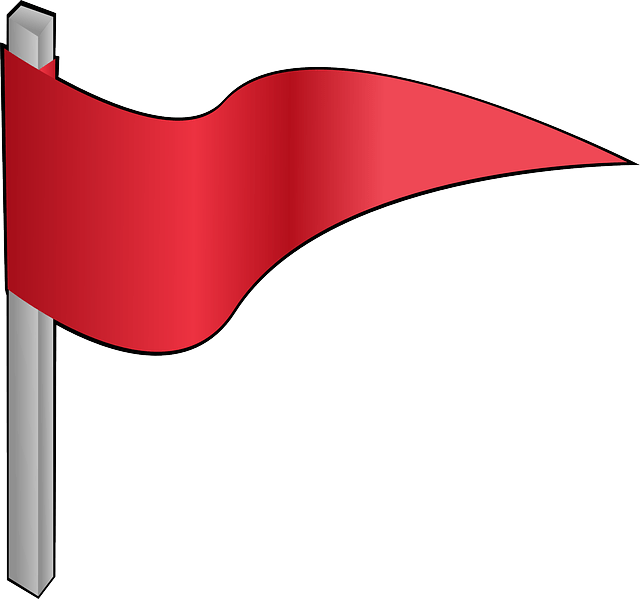 = Bill is particularly relevant to real estate licensees.
| Category | Bill | | Status | Status Date | Description |
| --- | --- | --- | --- | --- | --- |
| Government | AB 1449 | | Amended | 5/1/23 | This bill exempts multi-family low-income housing projects from preparation of an environmental impact report (EIR) under the California Environmental Quality Act (CEQA). |
| Government | SB 869 | | Amended | 9/13/23 | This bill requires a person who provides commercial brokerage services to a borrower in a commercial loan transaction by soliciting lenders or otherwise negotiating a commercial loan to be licensed by the Commissioner of Financial Protection and Innovation. It also imposes a fiduciary duty on a person who provides commercial brokerage services to the borrower. |
| Government | AB 309 | | Enrolled | 9/18/23 | This bill establishes the California Housing Authority to offer publicy owned, mixed-income housing removed from market forces, termed "social housing." Under an ownership model, this type of housing extends a 99-year lease, under which the Authority acts as lender. |
| Government | SB 555 | | Passed | 10/7/23 | This bill works together with AB 309 to declare a goal of 1.2 million social housing units over the next ten years, with one-third of these units available to extremely and very low income households. |
| Government | AB 812 | | Passed | 10/11/23 | This bill authorizes a local jurisdiction to condition approval of an affordable housing development on the developer's reservation of up to 10% of the units to be constructed for working artists. |
| Government | SB 611 | | Revised | 5/25/23 | This bill prohibits a landlord from charging a tenant for serving, posting or delivering any notice or for making a payment by check. It also requires a landlord who charges a higher than standard or advertised security deposit to include in the lease agreement a statement of the higher fee amount and an explanation for why the higher security deposit amount is being charged. |
| Practice | AB 342 | | Passed | 9/22/23 | This bill authorizes the California Bureau of Real Estate Appraisers (BREA) to request a licensee identify their race, ethnicity, sexual orientation, gender or gender identity at the time of license issuance or renewal. Beginning January 1, 2025, this bill requires the BREA to post aggregate demographic data collected online. |
| Property Management | AB 887 | | Revised | 6/8/23 | This bill requires the management of a floating home marina located in Alameda, Contra Costa or Marin Counties to make publicly available their financial statements and projections by March 31 of each year. |
| Property Management | SB 567 | | Passed | 9/30/23 | This bill amends the Tenant Protection Act's just cause eviction process and rent cap rules. Read more |
| Property Management | AB 1620 | | Passed | 10/11/23 | This bill authorizes a local jurisdiction to require the owner of a rent controlled unit to permit a tenant who is current on their rent with a permanent disability related to mobility to move to a comparable or smaller unit on the first floor of the building, while retaining the same lease and rental terms. |
| Government | AB 1632 | | Amended | 3/23/23 | This bill prohibits a city or county from imposing requirements for a roof overhang on a nonconventional SFR - such as a manufactured home - unless the same size requirements would also be imposed on a conventional SFR constructed on the same lot. |
| Construction | SB 834 | | Amended | 5/2/23 | This bill establishes the California Family Home Construction and Homeownership Program, a bond program which will fund California Socially Responsible Second Mortgage Loans, awarded to low- and moderate-income residents to use as down payments or closing costs on newly constructed homes. |
| Construction | AB 1532 | | Introduced | 2/17/23 | This bill exempts office-to-residential conversion projects from some CEQA and impact fee requirements. |
| Construction | AB 1700 | | Passed | 10/11/23 | This bill limits specifies that population growth, in and of itself, resulting from a housing project and noise impacts of a housing project are not an effect on the environment for purposes of California Environmental Quality Act (CEQA) actions. |
| Construction | AB 1508 | | Passed | 10/11/23 | This bill requires subsequent updates to the Statewide Housing Plan to include an evaluation and recommendations for increasing the number of first-time homebuyers |
| Construction | AB 1490 | | Passed | 10/11/23 | This bill defines adaptive reuse as the retrofitting and repurposing of an existing building to create new residential units. It requires all cities in California - including charter cities - to give priority and waivers to low-income housing projects that are adaptive reuse projects. |
| Legal Aspects | AB 1485 | | Passed | 10/11/23 | This bill permits the Office of the Attorney General (OAG) to intervene as a matter of unconditional right in any legal action addressing a violation of the housing laws that a city, county, or city and county has violated. |
| Property Management | AB 976 | | Passed | 10/11/23 | This bill prohibits a local agency from imposing an owner-occupancy requirement on any accessory dwelling unit (ADU). Read more. |
| Common interest developments | AB 572 | | Passed | 10/11/23 | This bill prohibits the increase of a regular assessment on the owner of an affordable housing unit located in a common interest development (CID) which records its original declaration on or after January 1, 2024, that is more than 5% greater than the preceding regular assessment for the associationÕs preceding fiscal year. |
| Practice | SB 855 | | Introduced | 2/17/23 | This bill makes it an unlawful employment practice to require an employee who is a veteran, to work on November 11, known as Veterans Day. |
| Property Management | AB 12 | | Passed | 10/11/23 | This bill prohibits a landlord from demanding a security deposit from a tenant equaling more than one month's rent — or, no more than two months rent when the landlord is a natural person or an LLC consisting solely of natural persons, or owns no more than two residential properties consisting of no more than four rental units. |
| Property Management | AB 42 | | Passed | 10/10/23 | This bill prohibits a local agency from imposing or enforcing any requirement to provide fire sprinklers for any dwelling with a total floor area of less than 250 square feet, also known as a "tiny home," located in a community of 50 or fewer temporary sleeping cabins intended to house individuals experiencing homelessness. |
| Property Management | AB 59 | | Amended | 4/5/23 | This bill increases the ceiling for receiving a renter's tax credit from an annual adjusted gross income of $87,066 for joint filers and heads of households and $43,533 for individuals to $150,000 and $75,000, respectively, to be adjusted annually for inflation. It also increases the credit amount to $2,000 for joint filers and heads of households and $1,000 for individuals. |
| Government | AB 225 | | Passed | 10/8/23 | This bill requires the Department of Real Estate (DRE) to develop a booklet covering common environmental hazards, including three sections on wildfires, climate change and sea level rise. |
| Legal Aspects | AB 288 | | Passed | 7/13/23 | This bill authorizes the transfer of real estate by revocable transfer on death deed even when ownership is not typically evidenced or transferred by use of a deed, such as under the transfer of an interest in a stock cooperative. This bill also specifies that when a revocable transfer on death deed conflicts with another instrument, the later executed instrument is operative and the other instrument is only operative if it is irrevocable. |
| Construction | SB 239 | | Introduced | 1/24/23 | This bill limits California Environmental Quality Act (CEQA) actions to the Office of the Attorney General (OAG). This bill also, until January 1, 2030, requires an action or proceeding to attack, set aside, void, or annul a determination of the lead agency certifying the environmental impact report (EIR) for a commercial, housing, or public works project that addresses longstanding critical needs in the project area be resolved within 365 days of the filing of the record of proceedings with the court. |