Updated October 10, 2021.
Several bills significant to California's housing market were passed in September-October 2021, including:
SB 10, which authorizes local governments to zone any parcel for up to 10 units of residential density when the parcel is located in a transit-rich area, a jobs-rich area or an urban infill site;
AB 948, which requires cultural competency and anti-bias training for real estate appraisers and makes it unlawful for appraisers to discriminate in their appraisals or in making available their services to members of protected groups; 
SB 263, which requires real estate licensees  and license applicants to complete implicit bias training during their licensing courses and 45-hour renewal courses, beginning in January 2023; and
AB 345, which requires each local agency to allow an accessory dwelling unit (ADU) to be sold or conveyed separately from the primary residence to a qualified buyer.
Read on for the full list of bills for the 2021-2022 Legislative Session and DRE Regulations which may substantially affect how you do business as a real estate licensee. Reports on passed bills can be found on our New Laws page. Current real estate law is here. This list is updated monthly.
All recent updates are in red below.
Status Legend:
Introduced = Date the bill was originally introduced for consideration. Bill is still being considered, but not yet law.
Amended = Date the bill was last amended. Bill is still being considered, but not yet law.
Enrolled = Bill approved by both houses and pending the governor's signature.
Passed = Bill signed by the governor and passed into law.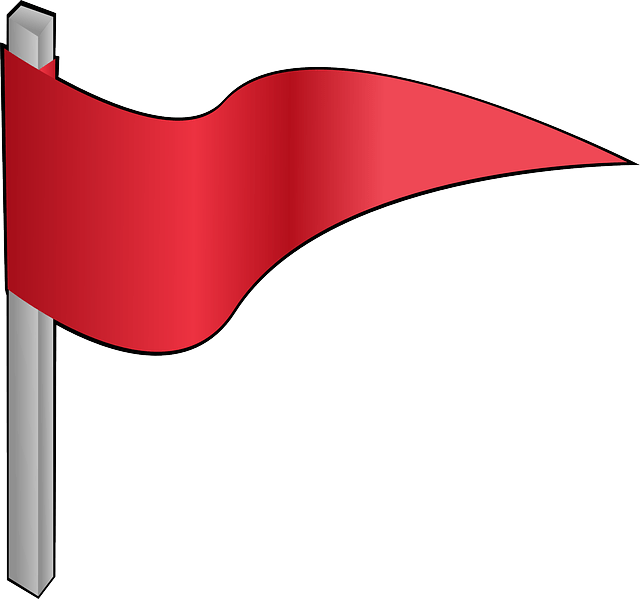 = Bill is particularly relevant to real estate licensees.
| Category | Bill | | Status | Status Date | Description |
| --- | --- | --- | --- | --- | --- |
| Property Management | AB 832 | | Passed | 6/28/21 | This bill enacts the Rental Housing Recovery Act, which extends a temporary moratorium on the eviction of residential tenants for the nonpayment of rent that became delinquent between March 1, 2020 andÊSeptember 30, 2021Êdue to the tenantÕsÊcoronavirus (COVID-19)-relatedÊfinancial distress.ÊRead more here. |
| Property Management | AB 854 | | Amended | 3/18/21 | This bill requires each individual property owner on record seeking to exercise their rights to evict tenants under the Ellis Act to have owned the property for at least five continuous years. Also, none of the owners on record may have previously withdrawn rental accommodations under the Ellis Act within the prior ten years. |
| Government | AB 571 | | Passed | 9/28/21 | This bill prohibits a local government from imposing affordable housing impact fees from being imposed on a housing development's affordable units. |
| Government | AB 306 | | Passed | 7/9/21 | This bill reduces permitting requirements for residential construction of housing intended for school district employees, including teachers. |
| Common Interest Developments | SB 591 | | Passed | 9/28/21 | This bill permits the CC&Rs of a senior citizen housing development to establish intergenerational housing that includes seniors aged 55+ along with caregivers who do not meet the age minimum and transitional age youths, as long as at least 80% of the occupied dwelling units in the development are occupied by seniors. |
| Common Interest Developments | AB 1584 | | Passed | 9/28/21 | This bill makes any covenant, restriction or condition contained in a deed, contract, security or other instrument affecting the transfer or sale of an interest in real estate that effectively prohibits or unreasonably restricts the construction or use of an accessory dwelling unit (ADU) on a lot zoned for SFR use void and unenforceable. It also requires a common interest development (CID) to amend any governing document that includes a covenant restricting ADUs in this manner by July 1, 2022. |
| Government | AB 1324 | | Amended | 3/25/21 | This bill authorizes local legislative bodies to participate in a newly established Transit-Oriented Affordable Housing Funding Program, to provide funding to multi-family developments which include a share of housing set aside for very low-, low- or moderate-income households and are located near public transit. |
| Property Management | AB 1241 | | Amended | 3/25/21 | This bill prohibits landlords from inquiring about a tenant applicant's criminal record during the initial assessment phase, while allowing landlords to request a criminal background check before making a final decision. A landlord who is considering denying the tenant's application based on the tenant's criminal record needs to first inform the tenant and allow the tenant the opportunity to respond. |
| Government | SB 10 | | Passed | 9/16/21 | This bill authorizes local governments to pass ordinances to zone any parcel for up to 10 units of residential density per parcel, when the parcel is located in a transit-rich area, a jobs-rich area or an urban infill site. |
| Property Management | AB 978 | | Passed | 7/23/21 | This bill prohibits the landlord of a mobilehome park from increasing a tenant's annual rent by more than the lower of 5% + a cost of living adjustment or 10%. |
| Government | AB 1401 | | Amended | 7/5/21 | This bill prohibits a local government with a population of at least 600,000 from imposing a minimum parking requirement on any residential or commercial development when it is located within one-half mile of public transit. |
| Licensing | AB 948 | | Passed | 9/28/21 | This bill requires the Bureau of Real Estate Appraisers to collect and report demographic information from homeowners and sellers who submit complaints about low appraisals. It also requires continuing education for appraisers to include five hours of elimination of bias training. |
| Government | AB 561 | | Amended | 8/26/21 | This bill sets up a study on the creation of a program to provide funding to low-income homeowners constructing accessory dwelling units (ADUs) on their properties. |
| Property Management | AB 491 | | Passed | 9/28/21 | This bill requires a mixed-income residential building constructed beginning January 1, 2022 to maintain common areas and entrances accessible by all types of units, incorporating all units rather than separating or isolating low-income units to a single floor or wing of the building. |
| Property Management | SB 91 | | Passed | 1/29/21 | This bill uses federal funds to cover 80% of the back-rent accumulated by low-income tenants from April 1, 2020 through March 31, 2021. In return, the landlord is required to forgive the remaining 20% of rent owed. It also extends the prohibition on commencing an action in small claims court to recover COVID-19 rental debt through August 1, 2021. It also extends the eviction moratorium through June 30, 2021.Read more |
| Licensing | SB 263 | | Passed | 9/28/21 | This bill requires real estate licensees to complete, within their current 45 hours of continuing education, an eight-hour update survey course including an interactive participatory component and a 2-hour course in implicit bias training. |
| Government | SB 6 | | Amended | 8/23/21 | This bill creates the Neighborhood Homes Act and deems a housing development project an allowable use on a neighborhood lot, defined as a parcel within an office or retail commercial zone that is not adjacent to an industrial zone. The bill requires the density for a housing development under these provisions to meet or exceed the density deemed appropriate to accommodate housing for lower income households. |
| Government | SB 9 | | Passed | 9/16/21 | This bill sets forth what a local agency can and cannot require in approving the construction of two residential units on a single lot, or a single family residence and an accessory dwelling unit (ADU). This bill requires a proposed housing development containing two residential units within a single-family residential zone to be considered ministerially, without discretionary review or hearing, if the proposed housing development meets certain requirements, including that the proposed housing development does not require demolition or alteration of low- or moderate-income housing. |
| Government | SB 15 | | Amended | 5/20/21 | This bill requires the department to administer a program to provide incentives in the form of grants to local governments that rezone idle sites used for a big box retailer or a commercial shopping center to instead allow for the development of workforce housing. |
| Property Management | SB 60 | | Passed | 9/24/21 | This bill raises the maximum fines for violating an ordinance relating to a residential short-term rental which poses a threat to health or safety from $100 to $1,500 for a first violation, from $200 to $3,000 for a second violation of the same ordinance within one year, and from $500 to $5,000 for each additional violation of the same ordinance within one year of the first violation. |
| Property Management | SB 64 | | Amended | 5/20/21 | This bill prohibits the management of a mobilehome park from terminating or attempting to terminate the tenancy of a homeowner or resident who is impacted by COVID-19 on the grounds of failure of the homeowner or resident to comply with a reasonable rule or regulation of the park that is part of the rental agreement or failure to pay rent, utility charges, or reasonable incidental service charges during a declared state of emergency or local emergency related to COVID-19, and during a 120-day time period after the state of emergency expires. The bill also prohibits the management, during this timeframe, from issuing notices relating to rent increases, termination of tenancy, or refusal to renew tenancy. |
| Licensing | AB 44 | | Introduced | 12/7/20 | This bill authorizes a real estate licensee who legally changes their surname to continue to use their former surname for business associated with their license so long as both names are filed with the department. The bill provides that use of a former surname doesn't constitute a fictitious name. |
| Government | AB 65 | | Amended | 4/13/21 | This bill declares the intent of the Legislature to enact legislation to create a California Universal Basic Income Program, with the intent to ensure economic security for all Californians. |
| Government | AB 115 | | Amended | 4/20/20 | This bill requires that a housing development be an authorized use on a site designated in any local agency's zoning code or maps for commercial uses when the housing development is subject to a recorded deed restriction requiring that at least 20% of the units have an affordable housing cost or affordable rent for lower income households. |
| Property Management | AB 255 | | Amended | 6/1/21 | This bill states the intent of the Legislature to enact legislation to provide commercial rent relief protections for small businesses affected by the COVID-19 pandemic. |
| Government | AB 267 | | Amended | 6/2/21 | This bill extends the CEQA exemption from prescribed fire, thinning, or fuel reduction projects undertaken on federal lands to reduce the risk of high-severity wildfire from January 1, 2023, now making this exemption indefinite. |
| Government | AB 345 | | Passed | 9/28/21 | This bill requires each local agency to allow an accessory dwelling unit (ADU) to be sold or conveyed separately from the primary residence to a qualified buyer. |