Updated May 2, 2022.
Several bills significant to California's housing market were amended in April 2022, including:
AB 2710, which requires owners of tenant-occupied properties to notify each tenant of the owner's intent to sell and allow the tenant to notify the owner of their interest to purchase before the home is listed for sale; and
SB 1457, which authorizes the issuance of bonds to finance down payments and closing costs for eligible low- and moderate-income homebuyers.
Read on for the full list of bills for the 2021-2022 Legislative Session and DRE Regulations which may substantially affect how you do business as a real estate licensee. Reports on passed bills can be found on our New Laws page. Current real estate law is here. This list is updated monthly.
All recent updates are in red below.
Status Legend:
Introduced = Date the bill was originally introduced for consideration. Bill is still being considered, but not yet law.
Amended = Date the bill was last amended. Bill is still being considered, but not yet law.
Enrolled = Bill approved by both houses and pending the governor's signature.
Passed = Bill signed by the governor and passed into law.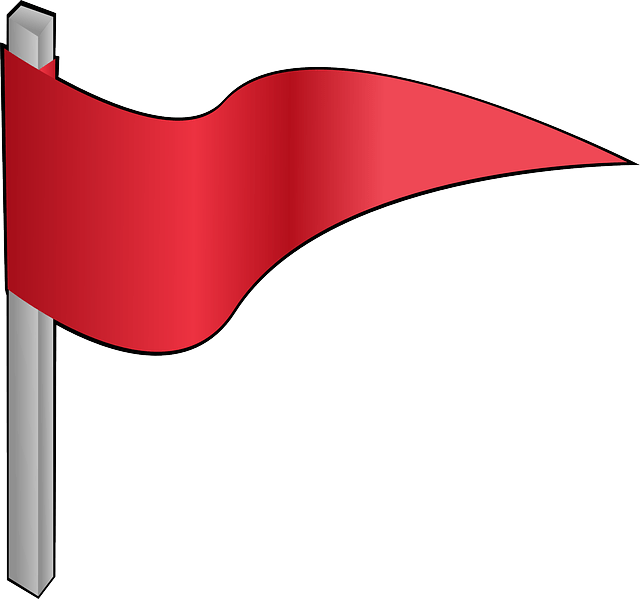 = Bill is particularly relevant to real estate licensees.
| Category | Bill | | Status | Status Date | Description |
| --- | --- | --- | --- | --- | --- |
| Government | AB 2705 | | Amended | 4/21/22 | This bill prohibits a local government from approving a new residential development when it will be located within a very high fire hazard severity zone, unless the development addresses wildfire risks. It also requires the State Fire Marshal to provide financial assistance to harden 300,000 existing homes in very high fire hazard severity zones, with an additional 300,000 homes assisted every three years. |
| Property Management | AB 2710 | | Amended | 4/18/22 | This bill requires owners of tenant-occupied properties to notify each tenant of the owner's intent to sell and allow the tenant to notify the owner of their interest to purchase within ten days. The tenant will have 40-to-60 days to submit an offer to purchase. When the offer is rejected, the tenant retains the right of first refusal to match a subsequent offer. Intra-familial, court ordered and eminent domain transfers will be exempt from the requirements. |
| Finance | SB 1457 | | Amended | 4/19/22 | This bill enacts the California Family Home Construction and Homeownership Bond Act of 2022, which authorizes the issuance of bonds to finance down payments and closing costs for eligible low- and moderate-income homebuyers. |
| Government | AB 2430 | | Amended | 4/6/22 | This bill requires moveable tiny homes - of 400 or fewer square feet with living facilities for a single household per tiny home - be considered under the same permitting requirements, fees and limitations as accessory dwelling units (ADUs). |
| Government | AB 2817 | | Revised | 4/28/22 | This bill establishes a grant program to provide rental funds directly to individuals experiencing homelessness and participating landlords. |
| Property Management | AB 2597 | | Introduced | 2/18/22 | This bill requires cooling systems to be present in dwelling units, and any dwellings lacking cooling will be considered substandard. |
| Property Management | AB 2383 | | Amended | 3/28/22 | This bill makes inquiring about a rental applicant's criminal history during the initial screening process an unlawful discriminatory housing practice and prohibits landlords from denying an application due to arrests that didn't result in conviction, voided convictions and juvenile determinations. |
| Property Management | AB 2469 | | Amended | 4/7/22 | This bill requires the Department of Housing and Community Development to develop an online rental registry portal to collect and make available to the public information on landlords and rental properties. Landlords will need to submit basic information to the portal each year. |
| Property Management | AB 2203 | | Introduced | 2/15/22 | This bill prohibits a landlord from requiring a consumer credit report as part of the rental application when the tenant is using a government subsidy for rent. [Also see SB 1335] |
| Government | AB 2053 | | Revised | 4/21/22 | This bill adds to each local government's required housing element an annual report on each region's progress toward meeting the need for very low income housing. |
| Government | AB 2094 | | Introduced | 2/15/22 | This bill enacts the Social Housing Act, which aims to finance the construction of new housing developments for households with a mix of incomes who seek to reside in social housing communities for a number of years. |
| Finance | AB 2166 | | Amended | 4/21/22 | This bill allocates 10% of federal funding received under the Community Development Block Grant Program to promoting homeownership for low- and moderate income households and at least 10% of the funds to a down payment assistance program for low- and moderate-income households. |
| Government | AB 1850 | | Amended | 4/25/22 | This bill prohibits a local government from acquiring unrestricted multi-family housing unless the initial rent is at least 10% below the average monthly rent of the unit prior to conversion or 20% below fair market rent. |
| Construction | AB 1738 | | Amended | 4/25/22 | This bill requires building standards to include the installation of advanced electric vehicle charging stations, and requires the California Building Standards Commission to develop standards for installing advanced charging stations in existing residential and commercial developments by July 1, 2024. |
| Construction | AB 1674 | | Introduced | 1/20/22 | This bill prohibits a new accessory dwelling unit (ADU) from being considered a newly constructed building in regards to solar requirements for new dwellings. |
| Construction | SB 1067 | | Amended | 4/28/22 | This bill prohibits a city or county from imposing minimum parking requirements on housing developments located within one-half mile of public transit when the development dedicates 75% of its units to low-income households, the elderly or people with disabilities - or - when the development can demonstrate it will not have a negative impact on traffic or parking in the area. |
| Construction | SB 897 | | Amended | 4/18/22 | This bill increases the maximum height limitation imposed by a local agency for an accessory dwelling unit (ADU) from 16 feet to 25 feet and makes other changes to ease the ADU permitting process. |
| Property Management | SB 847 | | Amended | 4/28/22 | This bill creates a grant program for landlords who have been denied rental assistance funds for their tenants' COVID-19 rental debt. |
| Property Management | SB 869 | | Amended | 3/29/22 | This bill requires the Department of Housing and Community Development to adopt regulations requiring individuals acting as managers or assistant managers of mobilehome parks to receive 18+ hours of training on the rules and regulations of operating a mobilehome park. |