Use this first tuesday FARM Letter in your marketing. To request a FARM letter topic, or to see a list of all our FARM letter templates, visit our FARM Letter page.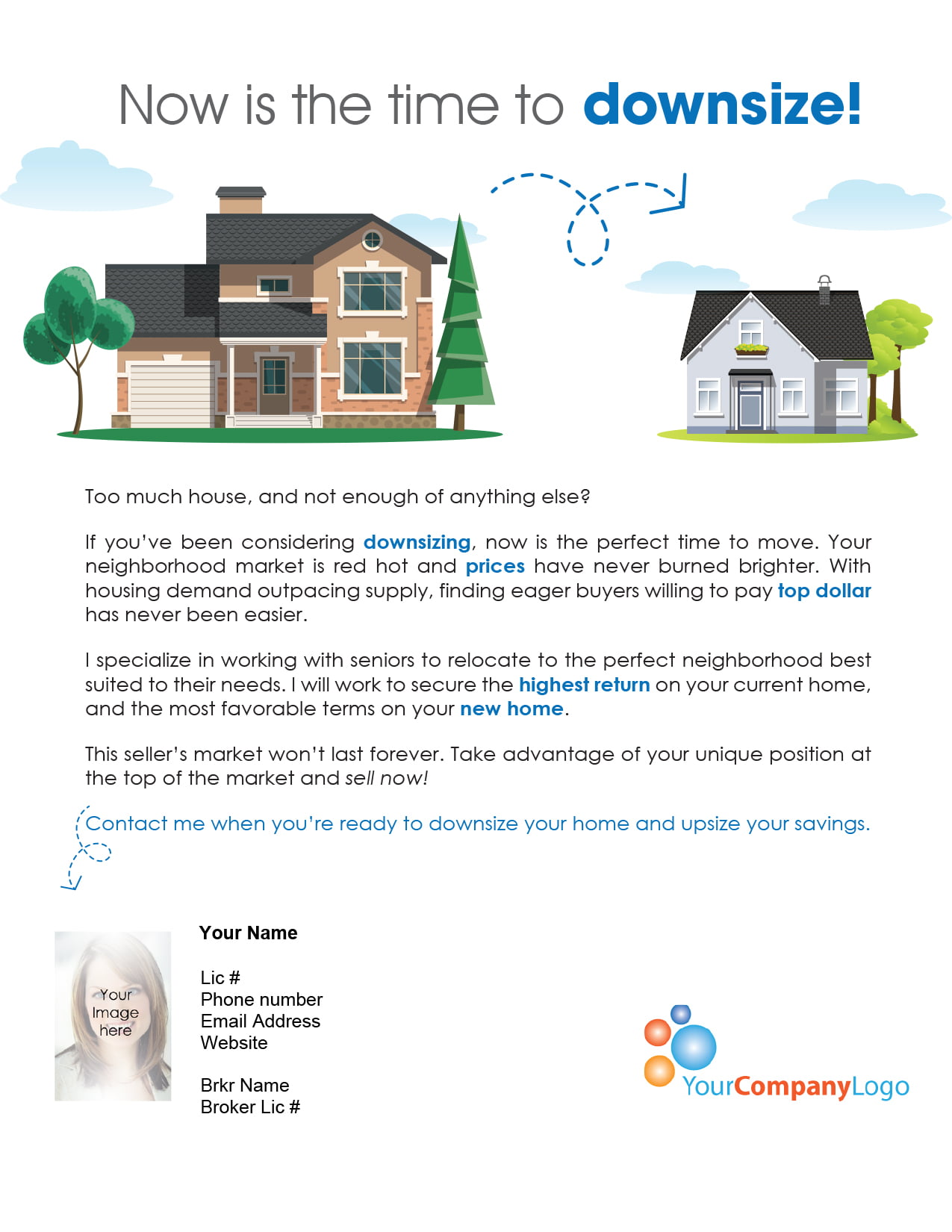 Download the Personalization Instructions
Download the PDF Template
Download the Microsoft Word Template
Text only
Have you been thinking lately that the size of your home may exceed your needs?
If you've been considering downsizing, now is the perfect time to move. Your neighborhood market is on the rise and prices are rising right alongside them. With housing demand outpacing housing supply, finding numerous, eager buyers willing to pay top dollar has never been easier.
I specialize in working with seniors to relocate to the perfect neighborhood best suited to their needs. I will not only provide you the highest return on your new home, but I will ensure you'll get the best possible price for your new home.
Take advantage of your neighborhood market while it's still hot and sell now!
When you're ready to downsize, I'll do everything I can to help you seize this opportunity.