Use this first tuesday FARM Letter in your marketing. To request a FARM letter topic, or to see a list of all our FARM letter templates, visit our FARM Letter page.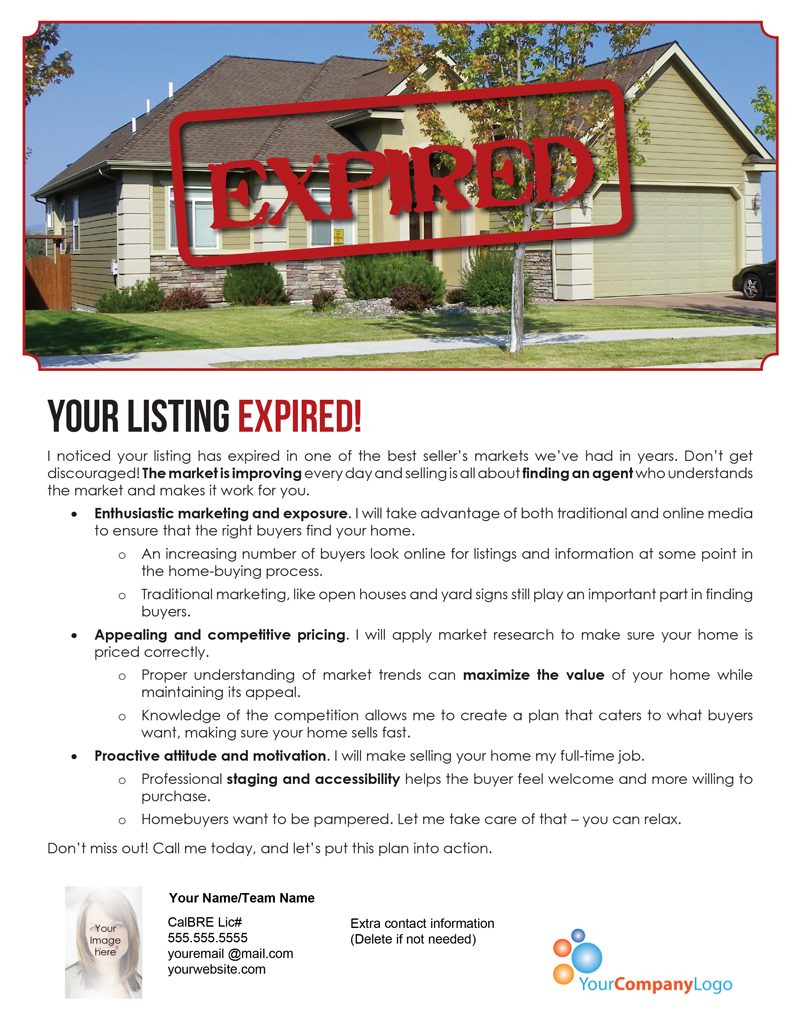 Download the Personalization Instructions
Download the PDF Template
Download the Microsoft Word Template
Text only
I noticed your listing has expired in one of the best seller's markets we've had in years. Don't get discouraged! The market is improving every day and selling is all about finding an agent who understands the market and makes it work for you.
Enthusiastic marketing and exposure. I will take advantage of both traditional and online media to ensure that the right buyers find your home.

An increasing number of buyers look online for listings and information at some point in the home-buying process.
Traditional marketing, like open houses and yard signs still play an important part in finding buyers.

Appealing and competitive pricing. I will apply market research to make sure your home is priced correctly.

Proper understanding of market trends can maximize the value of your home while maintaining its appeal.
Knowledge of the competition allows me to create a plan that caters to what buyers want, making sure your home sells fast.

Proactive attitude and motivation. I will make selling your home my full-time job.

Professional staging and accessibility helps the buyer feel welcome and more willing to purchase.
Homebuyers want to be pampered. Let me take care of that – you can relax.
Don't miss out! Call me today, and let's put this plan into action.