To request a FARM letter topic, or to see a list of all our FARM letter templates, visit our FARM Letter page.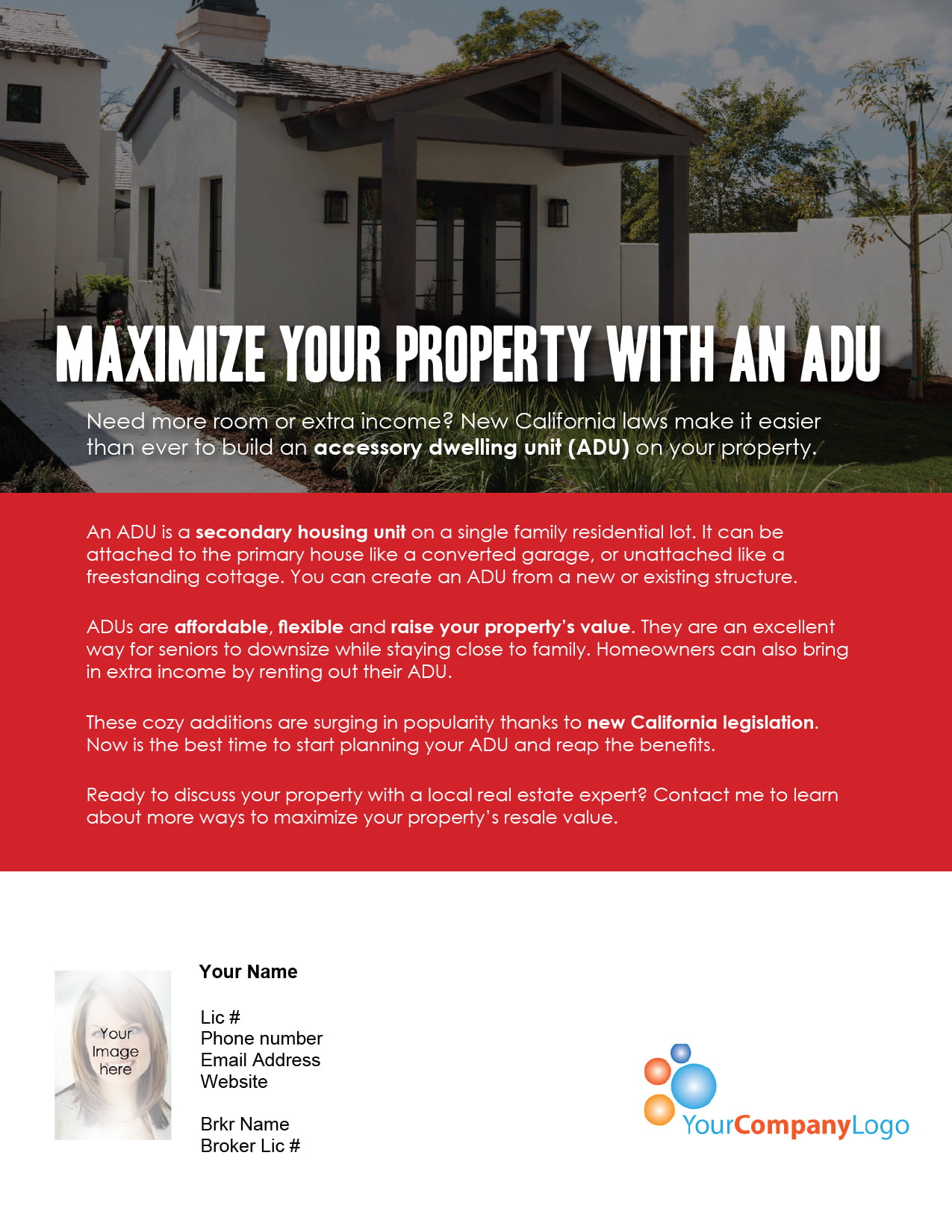 Download the Personalization Instructions
Download the PDF Template
Download the Microsoft Word Template
Text only
Maximize your property with an ADU
Need more room or extra income? New California laws make it easier than ever to build an accessory dwelling unit (ADU) on your property.
An ADU is a secondary housing unit on a single family residential lot. It can be attached to the primary house like a converted garage, or unattached like a freestanding cottage. You can create an ADU from a new or existing structure.
ADUs are affordable, flexible and raise your property's value. They are an excellent way for seniors to downsize while staying close to family. Homeowners can also bring in extra income by renting out their ADU.
These cozy additions are surging in popularity thanks to new California legislation. Now is the best time to start planning your ADU and reap the benefits.
Ready to discuss your property with a local real estate expert? Contact me to learn about more ways to maximize your property's resale value.