Use this first tuesday FARM Letter in your marketing. To request a FARM letter topic, or to see a list of all our FARM letter templates, visit our FARM Letter page.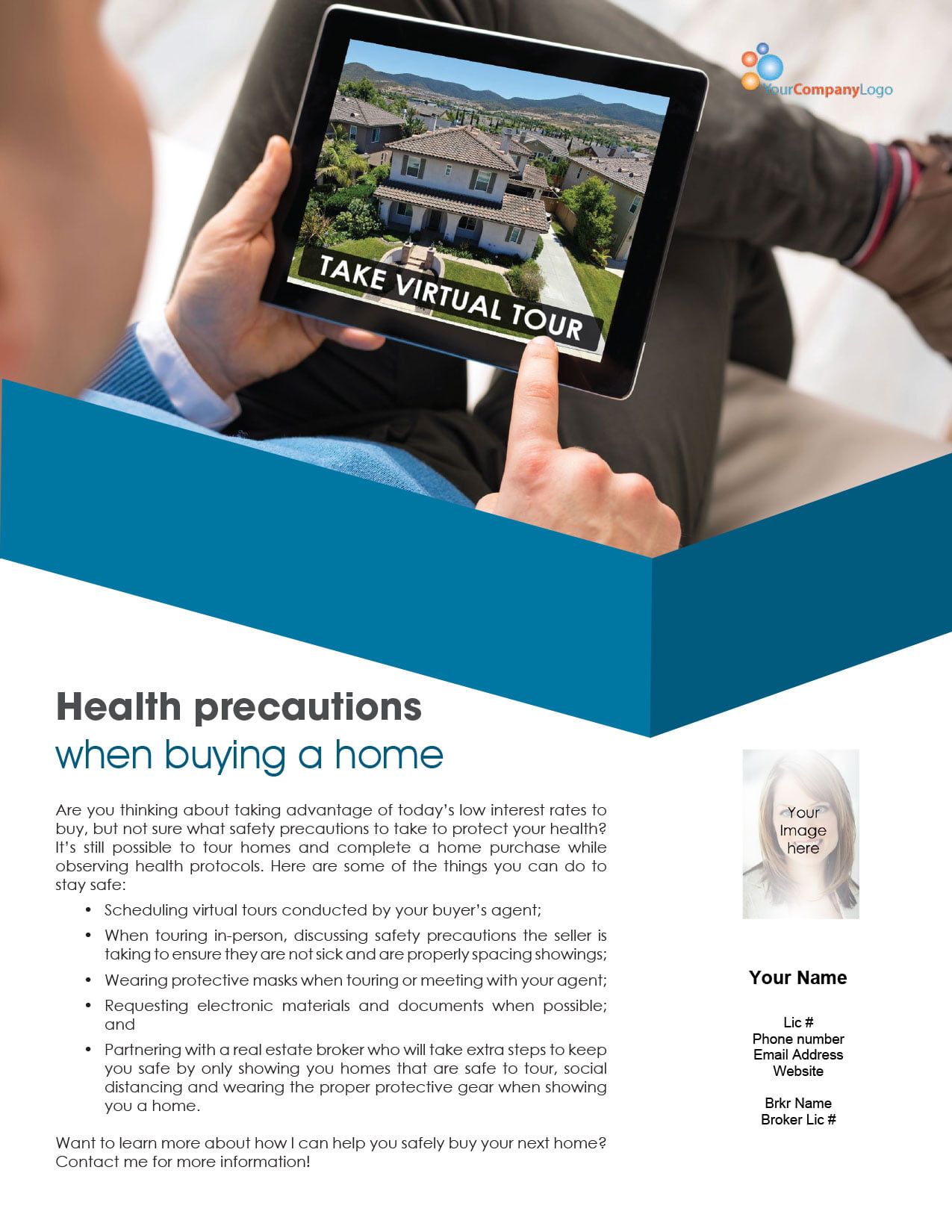 Download the Personalization Instructions
Download the PDF Template
Download the Microsoft Word Template
Text only
Are you thinking about taking advantage of today's low interest rates to buy, but not sure what safety precautions to take to protect your health? It's still possible to tour homes and complete a home purchase while observing health protocols. Here are some of the things you can do to stay safe:
Scheduling virtual tours conducted by your buyer's agent;
When touring in-person, discussing safety precautions the seller is taking to ensure they are not sick and are properly spacing showings;
Wearing protective masks when touring or meeting with your agent;
Requesting electronic materials and documents when possible; and
Partnering with a real estate broker who will take extra steps to keep you safe by only showing you homes that are safe to tour, social distancing and wearing the proper protective gear when showing you a home.
Want to learn more about how I can help you safely buy your next home? Contact me for more information!