Use this first tuesday FARM Letter in your marketing. To request a FARM letter topic, or to see a list of all our FARM letter templates, visit our FARM Letter page.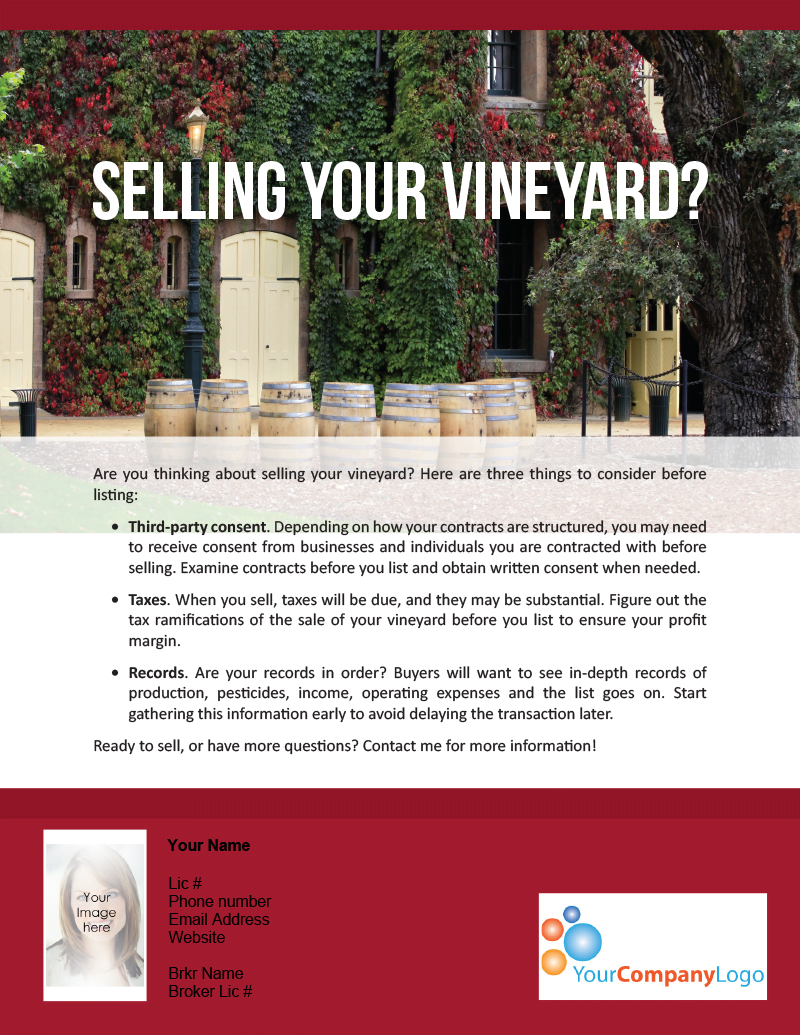 Download the Personalization Instructions
Download the PDF Template
Download the Microsoft Word Template
Text only
Are you thinking about selling your vineyard? Here are three things to consider before listing:
 Third-party consent. Depending on how your contracts are structured, you may need to receive consent from businesses and individuals you are contracted with before selling. Examine contracts before you list and obtain written consent when needed.
Taxes. When you sell, taxes will be due, and they may be substantial. Figure out the tax ramifications of the sale of your vineyard before you list to ensure your profit margin.
Records. Are your records in order? Buyers will want to see in-depth records of production, pesticides, income, operating expenses and the list goes on. Start gathering this information early to avoid delaying the transaction later.
Ready to sell, or have more questions? Contact me for more information!