Use this first tuesday FARM Letter in your marketing. To request a FARM letter topic, or to see a list of all our FARM letter templates, visit our FARM Letter page.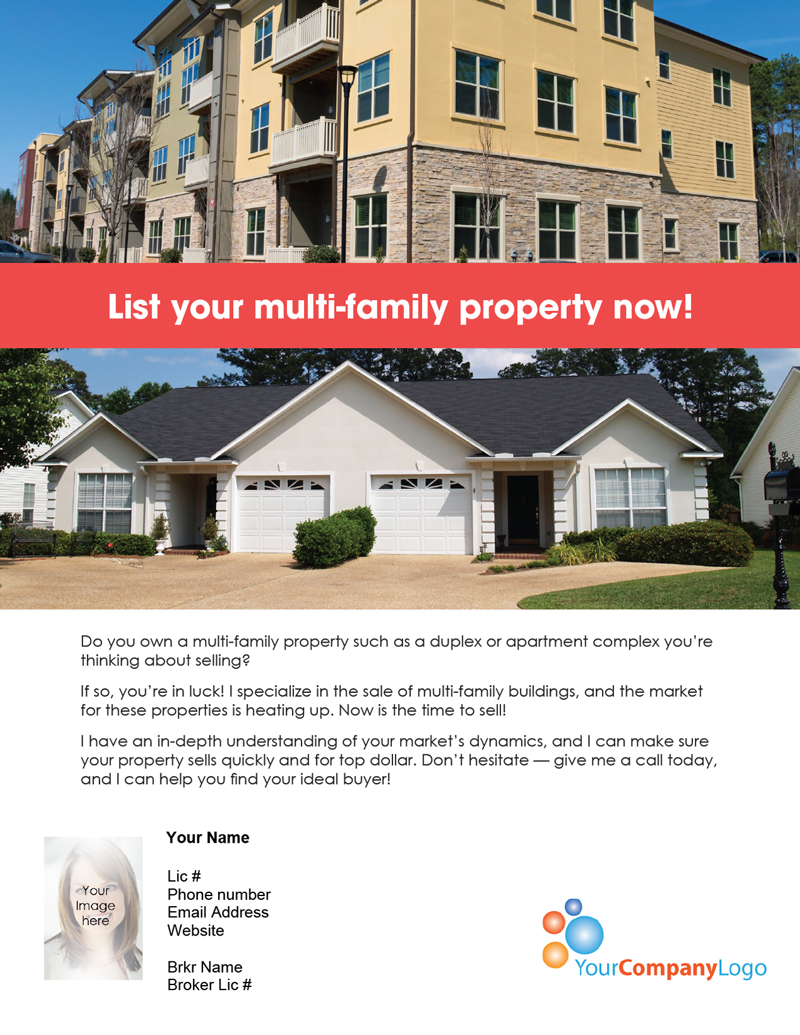 Download the Personalization Instructions
Download the PDF Template
Download the Microsoft Word Template
Text only
Do you own a multi-family property such as a duplex or apartment complex you're thinking about selling?
If so, you're in luck! I specialize in the sale of multi-family buildings, and the market for these properties is heating up. Now is the time to sell!
I have an in-depth understanding of your market's dynamics, and I can make sure your property sells quickly and for top dollar. Don't hesitate — give me a call today, and I can help you find your ideal buyer!