Use this first tuesday FARM Letter in your marketing. To request a FARM letter topic, or to see a list of all our FARM letter templates, visit our FARM Letter page.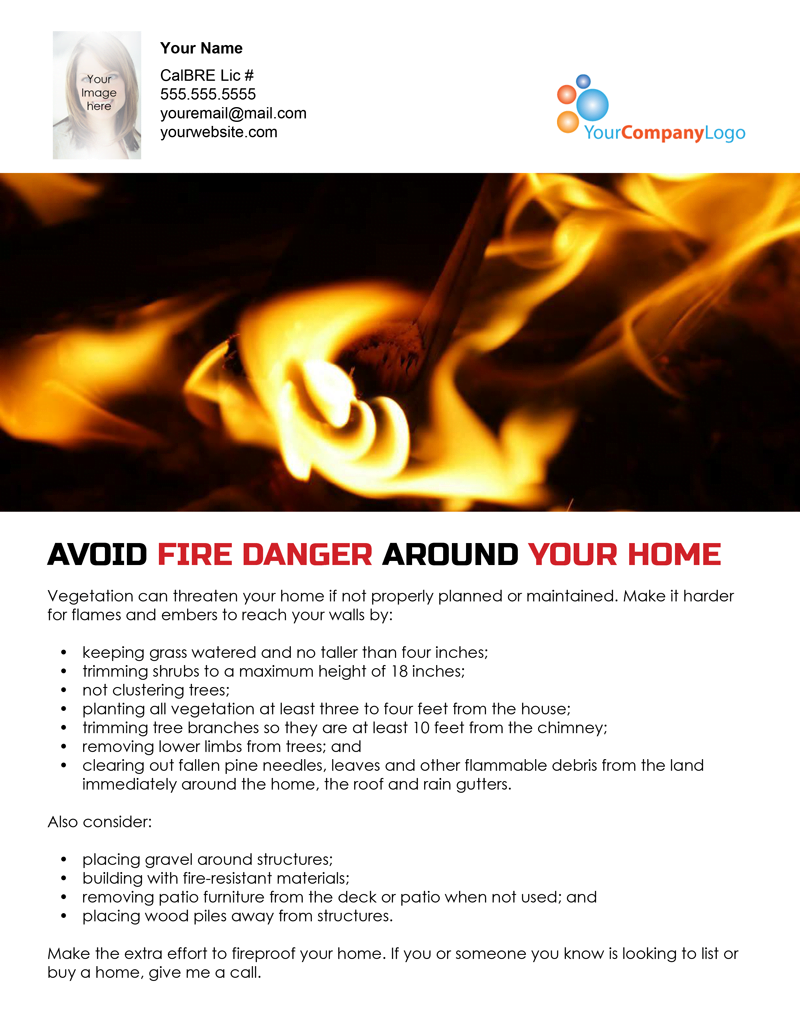 Download the Personalization Instructions
Download the PDF Template
Download the Microsoft Word Template
Text only
Vegetation can threaten your home if not properly planned or maintained. Make it harder for flames and embers to reach your walls by:
keeping grass watered and no taller than four inches;
trimming shrubs to a maximum height of 18 inches;
not clustering trees;
planting all vegetation at least three to four feet from the house;
trimming tree branches so they are at least 10 feet from the chimney;
removing lower limbs from trees; and
clearing out fallen pine needles, leaves and other flammable debris from the land immediately around the home, the roof and rain gutters.
Also consider:
placing gravel around structures;
building with fire-resistant materials;
removing patio furniture from the deck or patio when not used; and
placing wood piles away from structures.
Make the extra effort to fireproof your home. If you or someone you know is looking to list or buy a home, give me a call.
Editor's Note –Looking for a FARM letter on fire prevention and defensible space in rural areas? See Protect your home form fire (Rural Homes)!