Use this first tuesday FARM Letter in your marketing. To request a FARM letter topic, or to see a list of all our FARM letter templates, visit our FARM Letter page.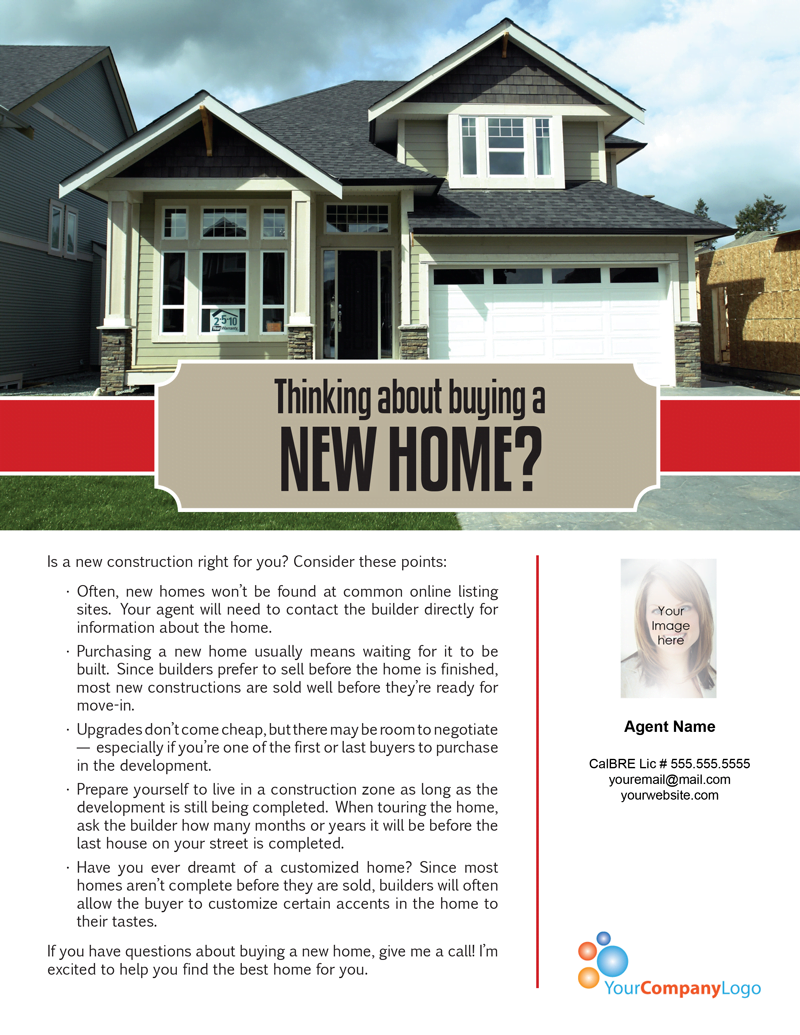 Download the Personalization Instructions
Download the PDF Template
Download the Microsoft Word Template
Text only
Is a new construction right for you? Consider these points:
Often, new homes won't be found at common online listing sites. Your agent will need to contact the builder directly for information about the home.
Purchasing a new home usually means waiting for it to be built. Since builders prefer to sell before the home is finished, most new constructions are sold well before they're ready for move-in.
Upgrades don't come cheap, but there may be room to negotiate — especially if you're one of the first or last buyers to purchase in the development.
Prepare yourself to live in a construction zone as long as the development is still being completed. When touring the home, ask the builder how many months or years it will be before the last house on your street is completed.
Have you ever dreamt of a customized home? Since most homes aren't complete before they are sold, builders will often allow the buyer to customize certain accents in the home to their tastes.
If you have questions about buying a new home, give me a call! I'm excited to help you find the best home for you.