Use this first tuesday FARM Letter in your marketing. To request a FARM letter topic, or to see a list of all our FARM letter templates, visit our FARM Letter page.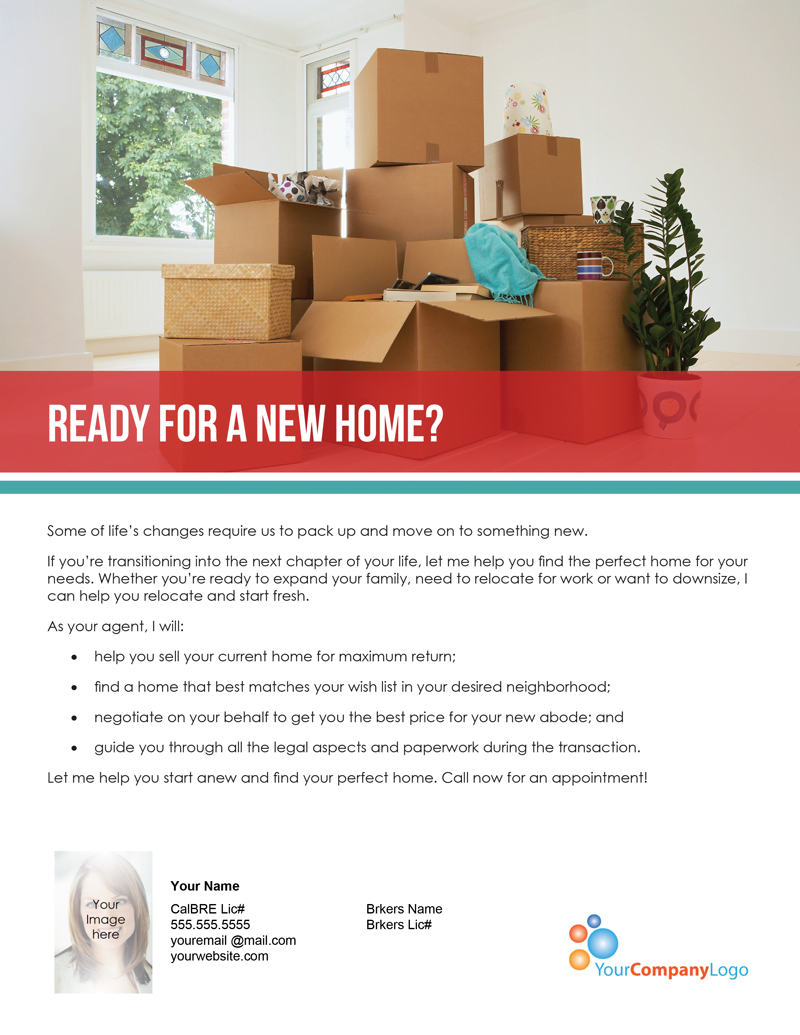 Download the Personalization Instructions
Download the PDF Template
Download the Microsoft Word Template
Text only
Some of life's changes require us to pack up and move on to something new.
If you're transitioning into the next chapter of your life, let me help you find the perfect home for your needs. Whether you're ready to expand your family, need to relocate for work or want to downsize, I can help you relocate and start fresh.
As your agent, I will:
help you sell your current home for maximum return;
find a home that best matches your wish list in your desired neighborhood;
negotiate on your behalf to get you the best price for your new abode; and
guide you through all the legal aspects and paperwork during the transaction.
Let me help you start anew and find your perfect home. Call now for an appointment!