Use this first tuesday FARM Letter in your marketing. To request a FARM letter topic, or to see a list of all our FARM letter templates, visit our FARM Letter page.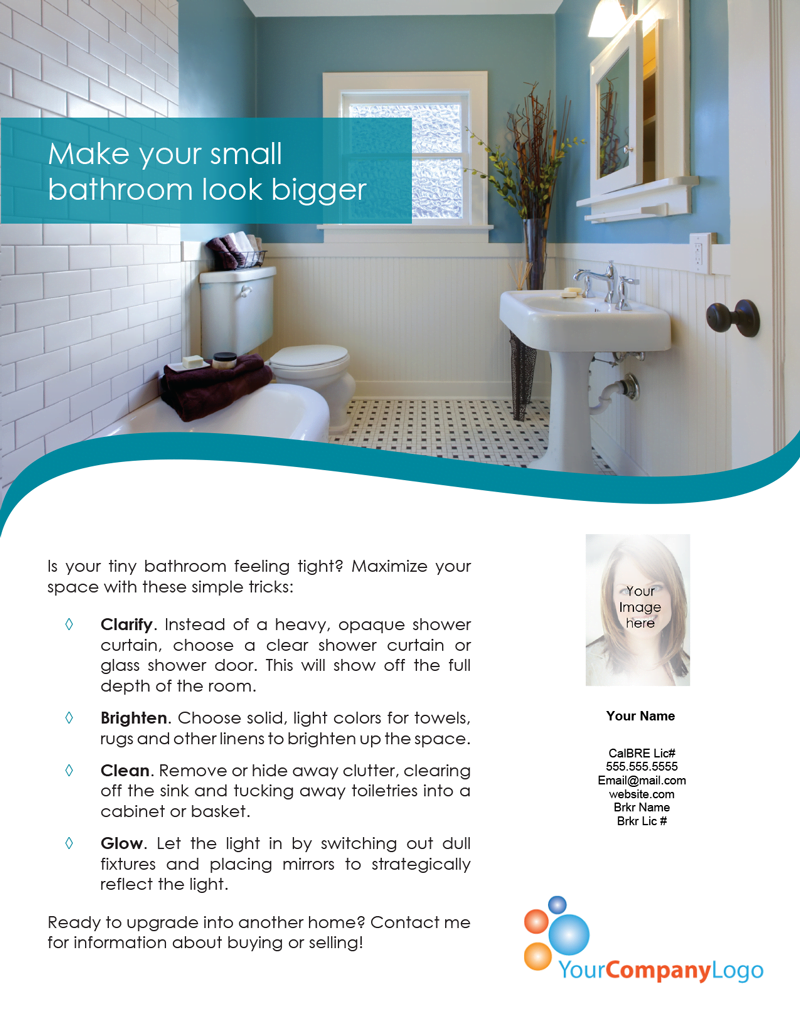 Download the Personalization Instructions
Download the PDF Template
Download the Microsoft Word Template
Text only
Is your tiny bathroom feeling tight? Maximize your space with these simple tricks:
Clarify. Instead of a heavy, opaque shower curtain, choose a clear shower curtain or glass shower door. This will show off the full depth of the room.
Brighten. Choose solid, light colors for towels, rugs and other linens to brighten up the space.
Clean. Remove or hide away clutter, clearing off the sink and tucking away toiletries into a cabinet or basket.
Glow. Let the light in by switching out dull fixtures and placing mirrors to strategically reflect the light.
Ready to upgrade into another home? Contact me for information about buying or selling!