Use this first tuesday FARM Letter in your marketing. To request a FARM letter topic, or to see a list of all our FARM letter templates, visit our FARM Letter page.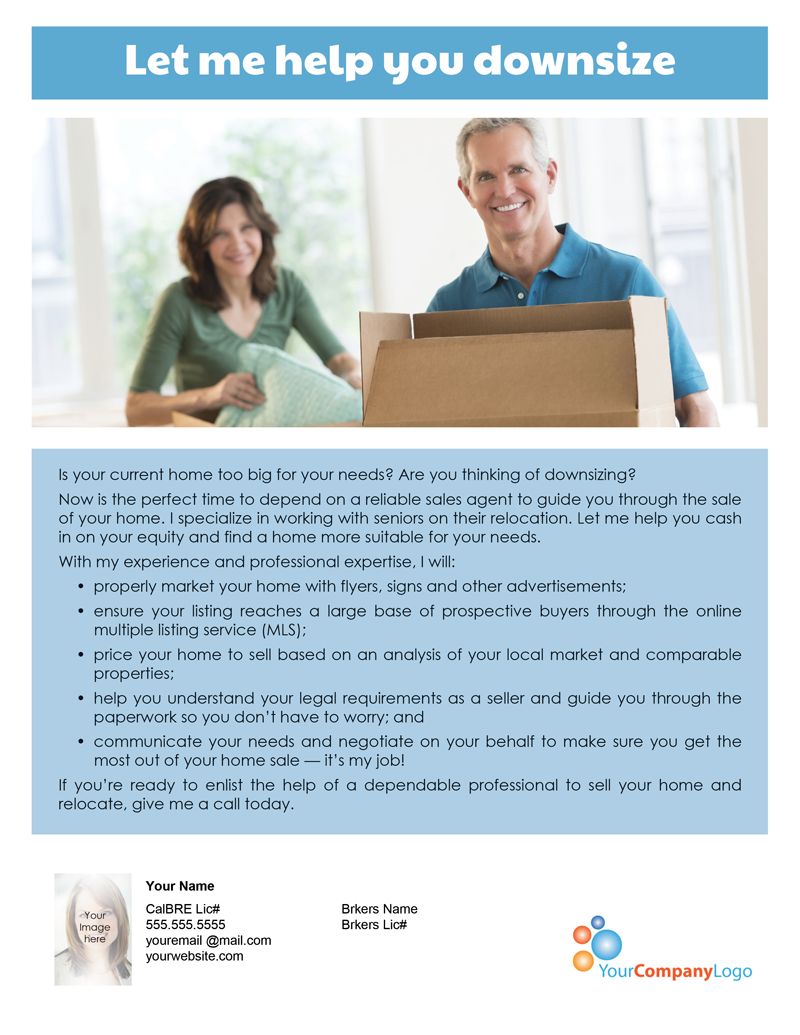 Download the Personalization Instructions
Download the PDF Template
Download the Microsoft Word Template
Text only
Is your current home too big for your needs? Are you thinking of downsizing?
Now is the perfect time to depend on a reliable sales agent to guide you through the sale of your home. I specialize in working with seniors on their relocation. Let me help you cash in on your equity and find a home more suitable for your needs.
With my experience and professional expertise, I will:
properly market your home with flyers, signs and other advertisements;
ensure your listing reaches a large base of prospective buyers through the online multiple listing service (MLS);
price your home to sell based on an analysis of your local market and comparable properties;
help you understand your legal requirements as a seller and guide you through the paperwork so you don't have to worry; and
communicate your needs and negotiate on your behalf to make sure you get the most out of your home sale — it's my job!
If you're ready to enlist the help of a dependable professional to sell your home and relocate, give me a call today.