Use this first tuesday FARM Letter in your marketing. To request a FARM letter topic, or to see a list of all our FARM letter templates, visit our FARM Letter page.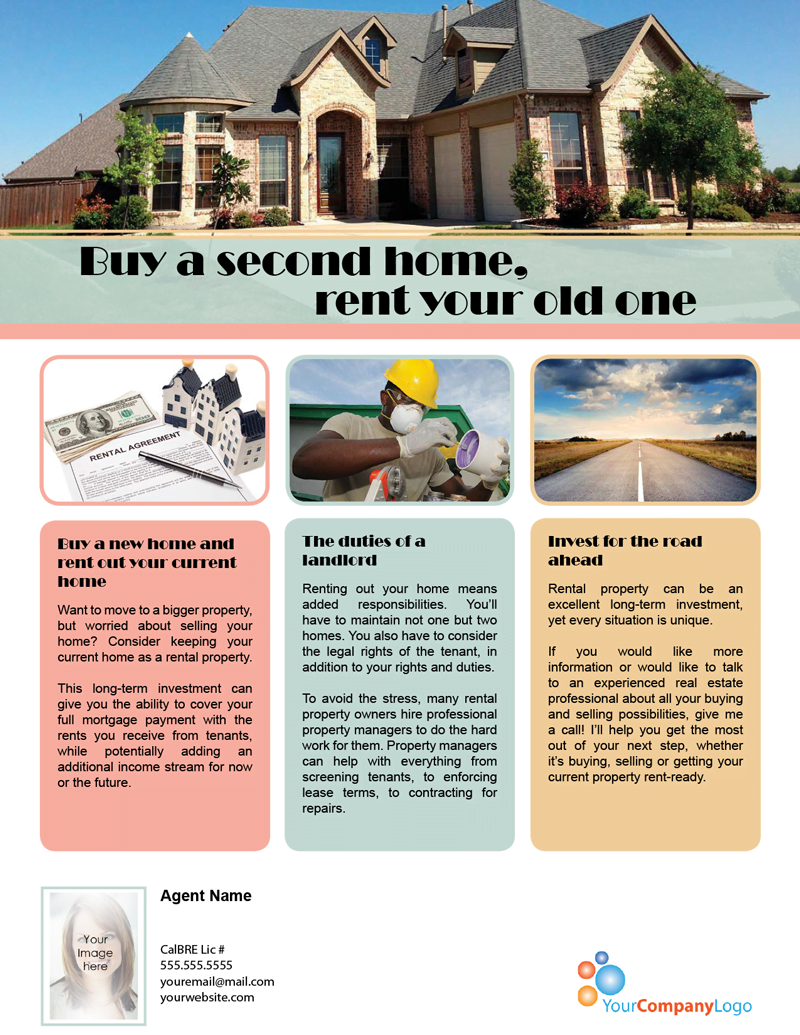 Download the Personalization Instructions
Download the PDF Template
Download the Microsoft Word Template
Text only
Buy a new home and rent out your current home
Want to move to a bigger property, but worried about selling your home? Consider keeping your current home as a rental property.
This long-term investment can give you the ability to cover your full mortgage payment with the rents you receive from tenants, while potentially adding an additional income stream for now or the future.
The duties of a landlord
Renting out your home means added responsibilities. You'll have to maintain not one but two homes. You also have to consider the legal rights of the tenant, in addition to your rights and duties.
To avoid the stress, many rental property owners hire professional property managers to do the hard work for them. Property managers can help with everything from screening tenants, to enforcing lease terms, to contracting for repairs.
Invest for the road ahead
Rental property can be an excellent long-term investment, yet every situation is unique.
If you would like more information or would like to talk to an experienced real estate professional about all your buying and selling possibilities, give me a call! I'll help you get the most out of your next step, whether it's buying, selling or getting your current property rent-ready.