Use this first tuesday FARM Letter in your marketing. To request a FARM letter topic, or to see a list of all our FARM letter templates, visit our FARM Letter page.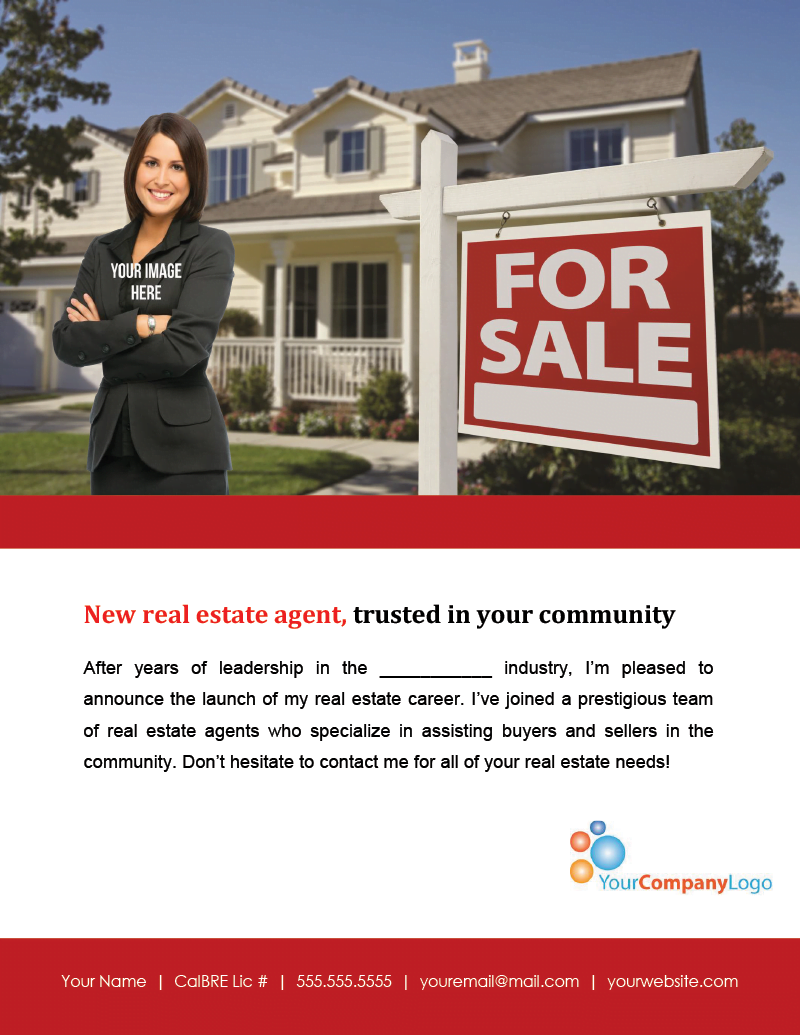 Download the Personalization Instructions
Download the Microsoft Word Template
Text only
After years of leadership in the ___________ industry, I'm pleased to announce the launch of my real estate career. I've joined a prestigious team of real estate agents who specialize in assisting buyers and sellers in the community. Don't hesitate to contact me for all of your real estate needs!