Use this first tuesday FARM Letter in your marketing. To request a FARM letter topic, or to see a list of all our FARM letter templates, visit our FARM Letter page.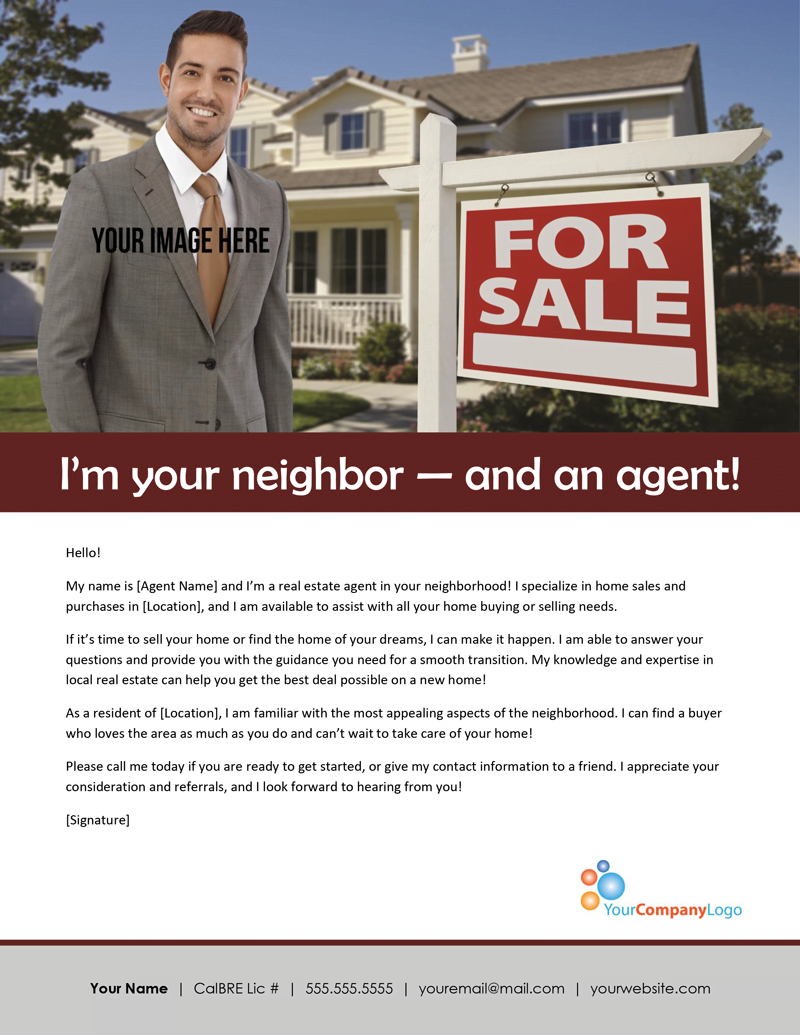 Download the Personalization Instructions
Download the Microsoft Word Template
Text only
Hello!
My name is [Agent Name] and I'm a real estate agent in your neighborhood! I specialize in home sales and purchases in [Location], and I am available to assist with all your home buying or selling needs.
If it's time to sell your home or find the home of your dreams, I can make it happen. I am able to answer your questions and provide you with the guidance you need for a smooth transition. My knowledge and expertise in local real estate can help you get the best deal possible on a new home!
As a resident of [Location], I am familiar with the most appealing aspects of the neighborhood. I can find a buyer who loves the area as much as you do and can't wait to take care of your home!
Please call me today if you are ready to get started, or give my contact information to a friend. I appreciate your consideration and referrals, and I look forward to hearing from you!
[Signature]