POLL: Who better controls the price in negotiations?
This poll will close on March 26, 2018.
About The Author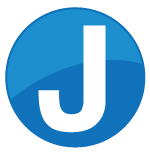 is the writing staff comprised of legal editor Fred Crane, writer-editors Connor P. Wallmark, Giang Hoang-Burdette, Carrie B. Reyes, Sarah Kolvas, Benjamin J. Smith and graphic designer Mary LaRochelle.
Featured Comment
[M]ost people join CAR in order to obtain the forms, not for the other services. And if there were any viable choices for agents, CAR would immediately suffer as much as a 40% to 50% loss in membership. […] CAR owns the "for profit" company that produces their software, with top officers in CAR sitting in top management spots in ZipLogix. This is the living, breathing definition of a conflict of interest. […] On their website they parade their forms software as "free" when cost of their forms software for non-members as a percentage of their actual membership cost speaks for itself.
- William Tormey, on CAR is "dangerously close" to having a monopoly on real estate forms, counters PDFfiller
Newsletter Sign-up
Get real estate news straight to your email.
Suggest an article