Click any image below to view the video.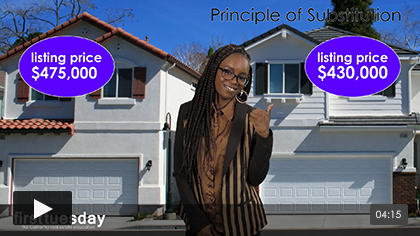 Economic Principles of Appraisal, Part II (4:22)
Covers: Consistent-use-principle; Principle of balance; Principle of contribution; Principle of substitution; Principle of anticipation; Principle of competition
Published 01/21/19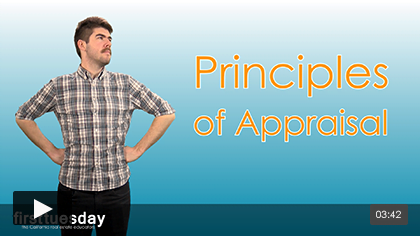 Economic Principles of Appraisal, Part I (3:38)
Covers: Supply and demand; Principle of change – development, stability, decline and revitalization; Principle of conformity – progression and regression; Principle of highest and best use – physically possible, legally permissible, economically feasible and maximum productivity
An Opinion of Value (3:42)
Covers: An appraiser's opinion of value on a specific date; Factors considered in the appraisal process to determine a property's value – demand, utility, scarcity and transferability; Forces which influence value – physical considerations, economic considerations, government considerations and social considerations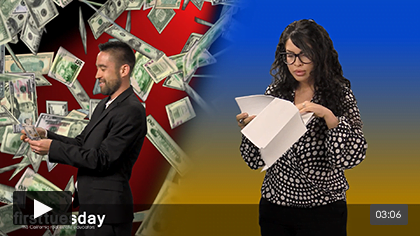 Maintaining Trust Account Integrity (3:35)
Covers: A broker's detailed records which track their receipt and disbursement of trust funds; Limited authorized mixing of personal or business funds with trust funds; Review of the monthly statement of accounts to best protect the trust funds from unauthorized withdrawals; Business insurance to include coverage for employee theft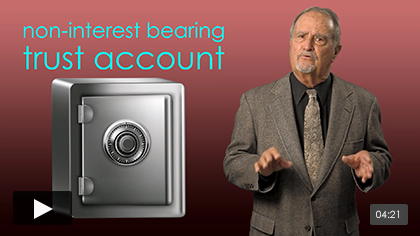 Trust Account Management (4:21)
Covers: Management of trust funds deposited into a non-interest bearing trust account; Authority to withdraw or disburse funds; Insurance coverage for theft by employees who have direct or indirect access to trust funds
Analyzing the Marketing Package Cost Sheet (1:57)
Covers: Disclosure of itemized costs the seller can expect to incur during the marketing and sale of their property; Deposit of estimated advance costs with the broker; Coordination of payments to vendors on behalf of the seller
Advance Fees are Trust Funds (2:26)
Covers: The proper handling of broker fees deposited with the broker before they are earned; Verified accounting requirements of advance fees; Department of Real Estate (DRE)-approval of advance fee material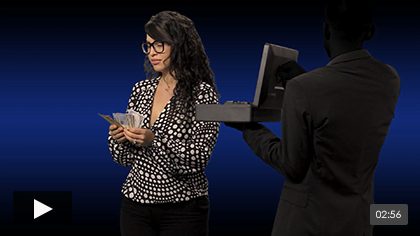 Advance Costs are Trust Funds (2:56)
Covers: Costs advanced by a seller to a broker to market their property and acquire property reports; Placement of advanced funds in a trust account; Use of a marketing package cost sheet to authorize the broker to make disbursements from the funds as the itemized costs are incurred; Proper use of a trust account ledger and statement of account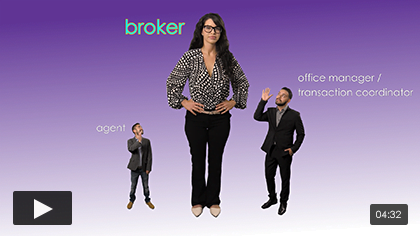 A Broker's Use of Supervisors (4:32)
Covers: A broker's delegation of oversight and management duties to an office manager; The office manager's meaningful review of the activities of every employed licensee; Delegated supervision, not agency; Supervision of non-licensed individuals
The Borrower and Mortgage Broker Relationship (3:52)
Covers: The disclosure of essential mortgage terms to a borrower by the broker soliciting or arranging a mortgage; Agency duties of a loan broker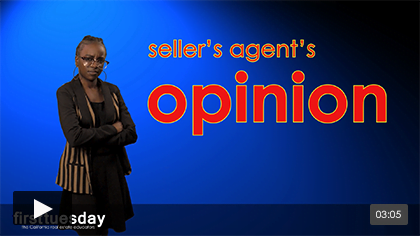 Opinions of the Buyer's Broker and Agent (3:05)
Covers: Opinions given to a buyer by the buyer's broker or their agent impart a higher level of reliability than had the same opinion been expressed by a seller's agent; Preventing an opinion from becoming an actionable assurance; Use of a further-approval contingency provision to mitigate risks when issuing an opinion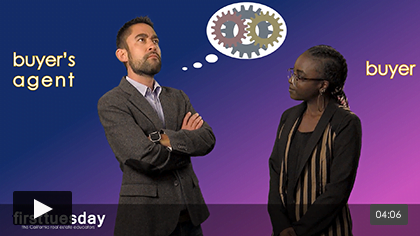 When an Opinion Becomes a Guarantee (4:06)
Covers: The difference between the wording used by an agent to express an opinion or a guarantee regarding the future ownership of a particular property; Honestly held opinions about an uncertain future event which do not impose liability, versus assurances worded as a guarantee; Special circumstances which expose an agent to liability when voicing an opinion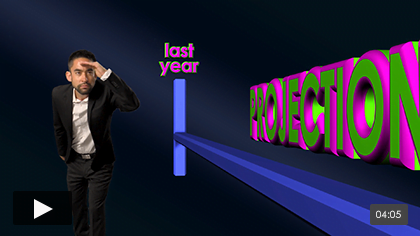 Estimates as Projections or Forecasts (4:05)
Covers: Estimates about an income property's future performance as either a projection or a forecast; Use of an Annual Property Operating Data Sheet (APOD) to provide buyers with the annual income and expenses incurred to operate a property; Changes in circumstances considered in a forecast
Is it a Section 32 loan? (5:01)
Covers: How the Home Ownership and Equity Protection Act (HOEPA) protects consumers against potential abuses in connection with high-cost home loans.
Referral Fees Between Brokerages (2:24)
Covers: Compensation for a referral by or between brokers permitted under the Real Estate Settlement Procedures Act (RESPA); Properly directing the payment of any fee through an agent's employing broker; Disclosure to a client of any compensation received from a service provider related to a real estate transaction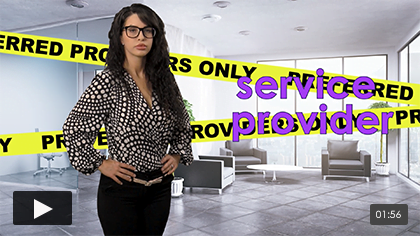 RESPA Controls Indirect Kickbacks (1:56)
Covers: Prohibited indirect kickbacks provided by third-party service providers in exchange for referrals from brokers or agents; RESPA regulation of "closed offices"; Significant services provided by a broker or agent when receiving a fee from a lender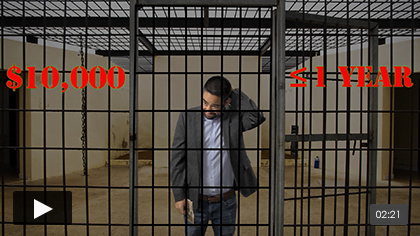 Kickbacks as a RESPA Violation (2:21)
Covers: Prohibited kickbacks which increase the cost of doing business; No second service, no second fee rule; Real Estate Settlement Procedures Act (RESPA) penalties for improper kickbacks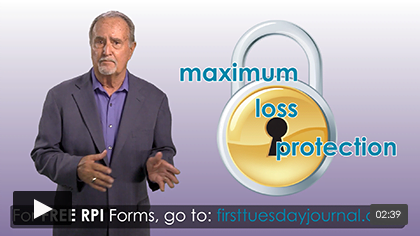 The RPI Purchase Agreement – Better Protection of Your Fee (2:39)
Covers: Seller's agent's fiduciary duty to present all legitimate offers received, regardless of the form on which the offer is written; Failure to present an offer is an affirmative representation the offer doesn't exist; RPI forms are engineered to provide maximum loss protection; Deliberately excluded provisions which work against the best interests of participants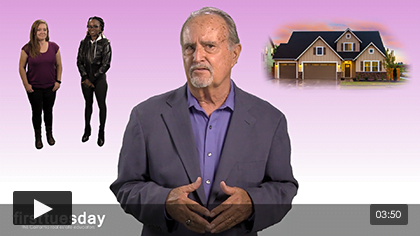 Analyzing the Purchase Agreement (3:15)
Covers: Universal characteristics of the purchase agreement; Identification; Price and terms; Acceptance and performance; Property conditions; Closing conditions; Brokerage fee; Signatures and agency confirmation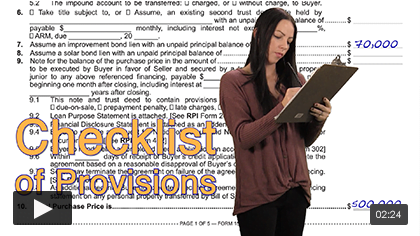 The Purchase Agreement in Practice (2:24)
Covers: A buyer's use of the purchase agreement to prepare and submit a written offer to purchase property; A seller's use of a new purchase agreement on different terms to submit a counteroffer; Purchase agreement as a checklist of provisions an agent is to consider when preparing an offer; Use of escrow instructions to bind a buyer and seller as though they had entered into a purchase agreement
California Real Estate Forms and the Freedom of Choice (3:21)
Covers: A broker's freedom to use any real estate form they choose; Mandatory forms dictated by statute and generic forms unique to each publisher; Purchase agreement variations; Your professional use of RPI forms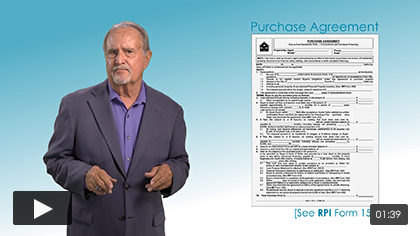 Purchase Agreement Types and Variations (1:39)
Covers: The primary document used to negotiate a transaction between a buyer and seller; Three main categories of purchase agreements; Purchase agreement variations for the specialized use of a property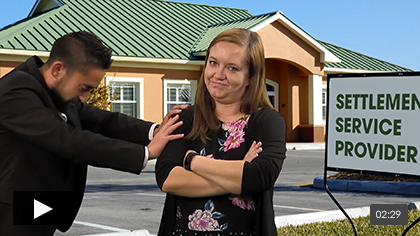 Fee Sharing by a Broker Under RESPA (2:22)
Covers: Acceptance of referral fess under the Real Estate Settlement Procedures Act (RESPA); Prohibited referral fees and double dipping; Properly sourcing new clientele and sharing fees
Referral Fees and Business Development (2:29)
Covers: Developing a business model for finding and locating new clients on a regular basis; Cooperation among licensees in the form of referrals; Referral fee agreements versus finder's fee agreements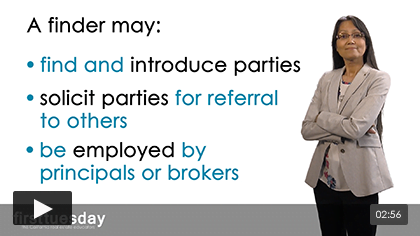 Finding and Introducing Participants (2:56)
Covers: Services which may be performed by a finder, such as finding and introducing participants; Activities which may not be performed by an unlicensed finder, such as taking part in any transaction negotiations; Penalties for performing unlicensed activities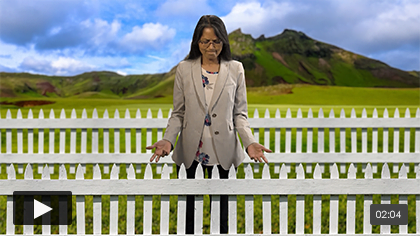 Finders: a Nonlicensee Referral Service (2:04)
Covers: Locating, identifying and referring potential clients to brokers and agents in exchange for a fee; Limitations placed on the conduct of a finder; No fiduciary duties imposed on an unlicensed finder