Use this first tuesday FARM Letter in your marketing. To request a FARM letter topic, or to see a list of all our FARM letter templates, visit our FARM Letter page.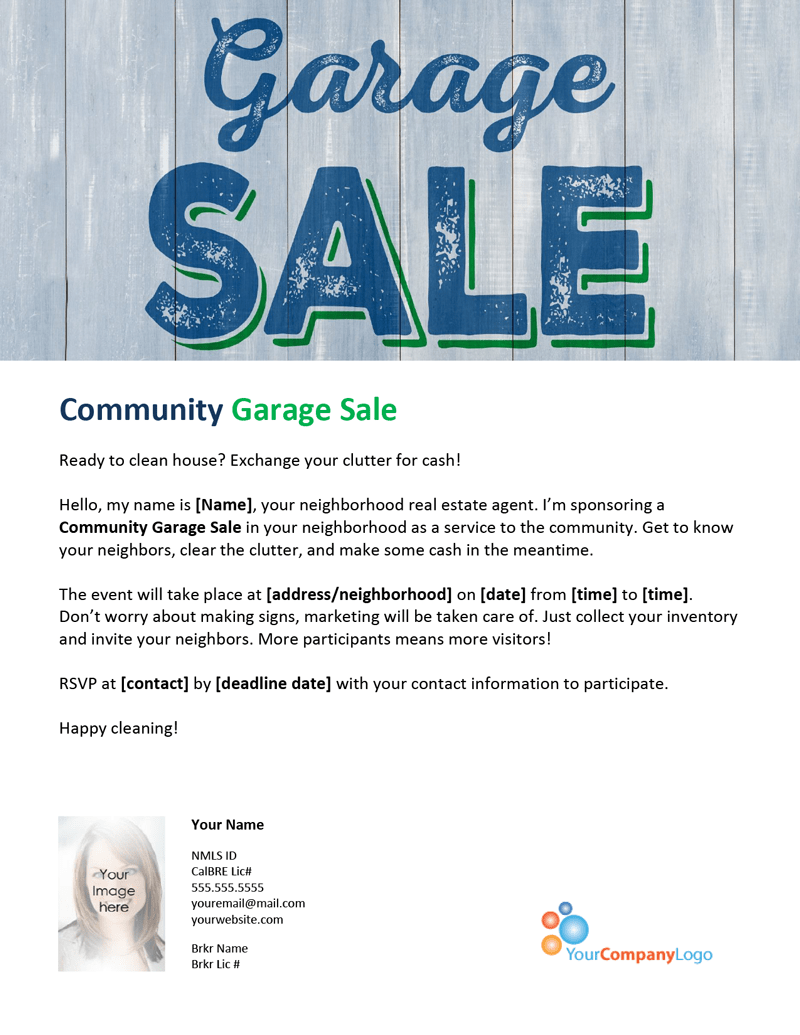 Download the Personalization Instructions
Download the Microsoft Word Template
Text only
Ready to clean house? Exchange your clutter for cash!
Hello, my name is [Name], your neighborhood real estate agent. I'm sponsoring a Community Garage Sale in your neighborhood as a service to the community. Get to know your neighbors, clear the clutter, and make some cash in the meantime.
The event will take place at [address/neighborhood] on [date] from [time] to [time].
Don't worry about making signs, marketing will be taken care of. Just collect your inventory and invite your neighbors. More participants means more visitors!
RSVP at [contact] by [deadline date] with your contact information to participate.
Happy cleaning!