Use this first tuesday FARM Letter in your marketing. To request a FARM letter topic, or to see a list of all our FARM letter templates, visit our FARM Letter page.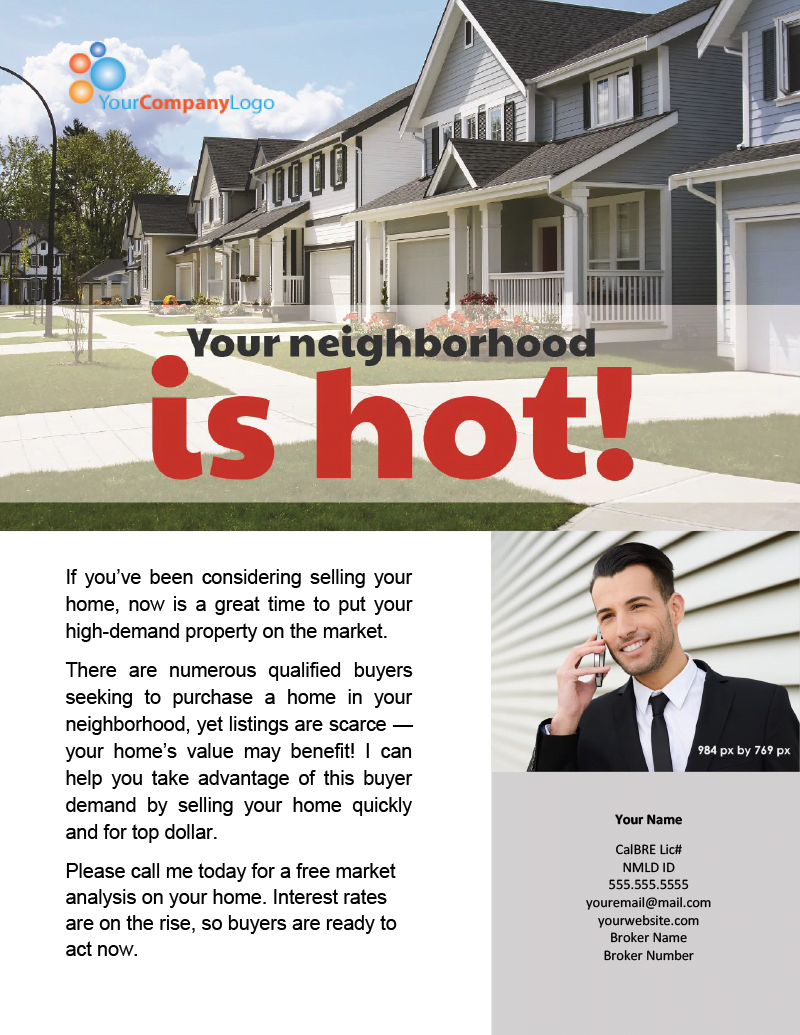 Download the Personalization Instructions
Download the PDF Template
Download the Microsoft Word Template
Text only
If you've been considering selling your home, now is a great time to put your high-demand property on the market.
There are numerous qualified buyers seeking to purchase a home in your neighborhood, yet listings are scarce — your home's value may benefit! I can help you take advantage of this buyer demand by selling your home quickly and for top dollar.
Please call me today for a free market analysis on your home. Interest rates are on the rise, so buyers are ready to act now.