Use this first tuesday FARM Letter in your marketing. To request a FARM letter topic, or to see a list of all our FARM letter templates, visit our FARM Letter page.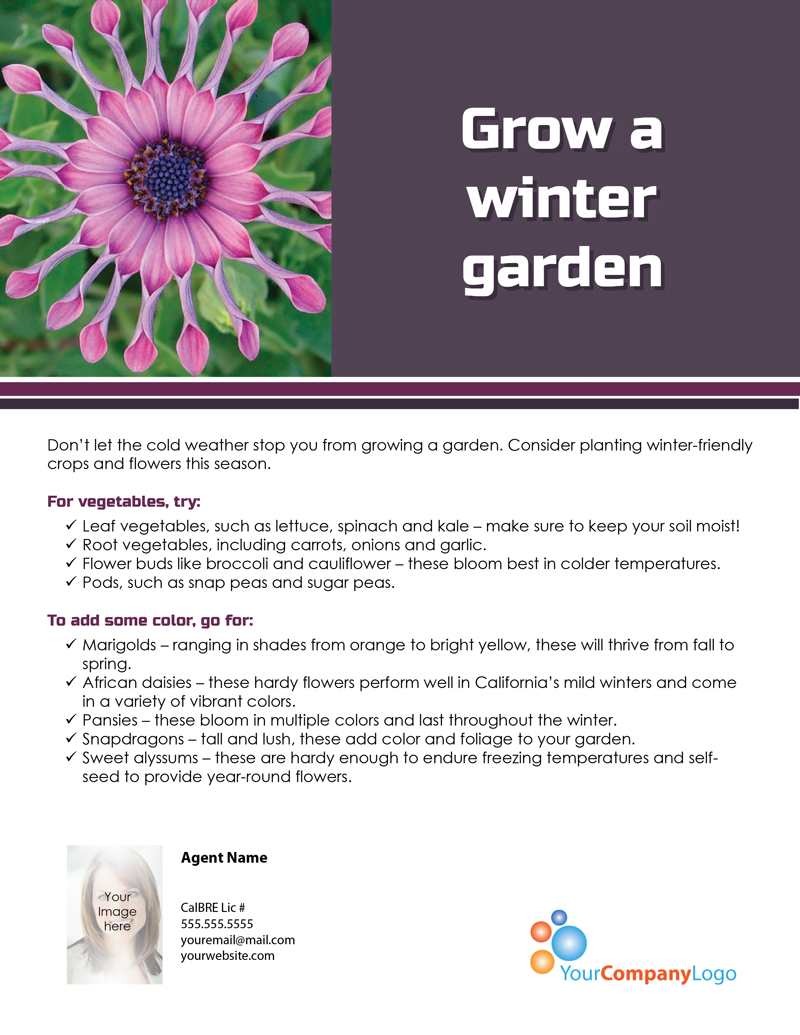 Download the Personalization Instructions
Download the PDF Template
Download the Microsoft Word Template
Text only
Don't let the cold weather stop you from growing a garden. Consider planting winter-friendly crops and flowers this season.
For vegetables, try:
Leaf vegetables, such as lettuce, spinach and kale – make sure to keep your soil moist!
Root vegetables, including carrots, onions and garlic.
Flower buds like broccoli and cauliflower – these bloom best in colder temperatures.
Pods, such as snap peas and sugar peas.
To add some color, go for:
Marigolds – ranging in shades from orange to bright yellow, these will thrive from fall to spring.
African daisies – these hardy flowers perform well in California's mild winters and come in a variety of vibrant colors.
Pansies – these bloom in multiple colors and last throughout the winter.
Snapdragons – tall and lush, these add color and foliage to your garden.
Sweet alyssums – these are hardy enough to endure freezing temperatures and self-seed to provide year-round flowers.