Last Updated: December 13, 2016.
This month, multiple bills were added, including:
AB 53, permitting tax deductions for homeownership savings accounts;
AB 54, allowing tax deductions for installed security features on a home; and
SB 27, regarding license application fee waiver for veterans.
Here's a final list of bills for the 2015-2016 Legislative Session – as well as new bills for the upcoming 2017-2018 session – and California Bureau of Real Estate (CalBRE) Regulations which may substantially affect how you do business as a real estate licensee. Reports on passed bills can be found on our Legislative Watch page. Current real estate law is here. This list is updated every month.
All recent updates are in red below.
Status Legend:
Introduced = Date the bill was originally introduced for consideration. Bill is still being considered, but not yet law.
Amended = Date the bill was last amended. Bill is still being considered, but not yet law.
Enrolled = Bill approved by both houses and pending the governor's signature.
Passed = Bill signed by the governor and passed into law.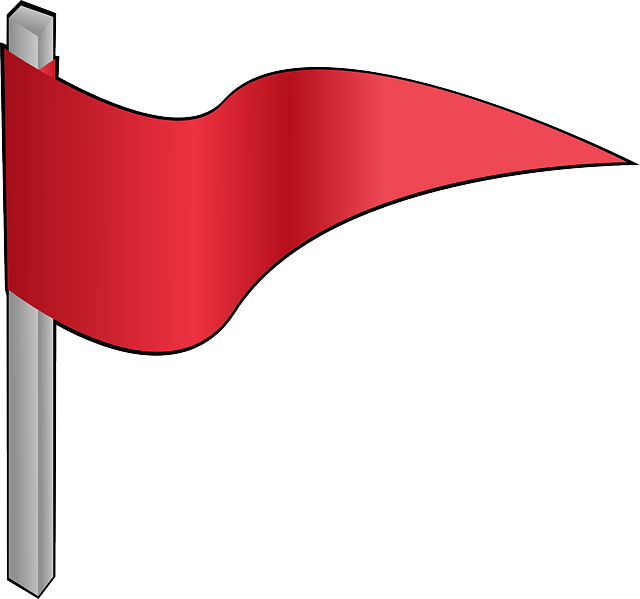 = Bill is particularly relevant to real estate licensees.
| Category | Bill | ! | Status | Status Date | Description |
| --- | --- | --- | --- | --- | --- |
| Licensing | AB 685 | | Passed | 8/25/2016 | This bill prohibits a California Bureau of Real Estate (CalBRE) license from being issued to a person who has engaged in licensed real estate activities without holding a real estate license. |
| Taxation | AB 1040 | | Died | 11/30/2016 | This bill proposes to change the amount of ownership interests in a legal entity that may be transferred or sold in a single transaction before a change in ownership of the entity's property is triggered, the precise amount of those interests to be determined. |
| Practice | AB 1650 | | Passed | 8/19/2016 | This bill requires, beginning January 1, 2018, a real estate licensee to include their employing broker's name and license number on all solicitation materials. |
| Common Interest Developments | AB 1720 | | Died | 11/30/2016 | This bill requires a homeowners' association (HOA) to permit any person representing a member to attend a board meeting and requires the HOA member to provide advance written notice of that person's attendance. |
| Investment | AB 1722 | | Passed | 7/22/2016 | This bill requires the vote of 50% or more of the voting interests of the members of a limited liability company (LLC) to dissolve the company and 50% or more of the voting interests of the managers or members to cancel the articles of organization. |
| Taxation | AB 1736 | | Died | 11/30/2016 | This bill would allow, on or after January 1, 2017 and before January 1, 2019, a deduction of any amount contributed to an individual's homeownership savings account and would exclude from the individual's gross income any income earned on the money in the savings account. |
| Legal Aspects | AB 1750 | | Passed | 8/17/2016 | This bill conforms all definitions for various terms used to explain the duties owed to a buyer of property with common environmental hazards. |
| Legal Aspects | AB 1779 | | Passed | 8/25/2016 | This bill requires the California Law Revision Commission to determine whether it is appropriate to expand the revocable transfer on death deed (RTDD) to include transfers to common interest developments (CIDs) and to trusts or other legal entities. |
| Government | AB 1807 | | Passed | 9/24/2016 | This bill requires the Real Estate Commissioner to, upon petition by a licensee and payment of a fee, remove a disciplinary action from the licensee's online record when the action has been noted on the California Bureau of Real Estate's (CalBRE's) website for at least 10 years and the licensee provides evidence of their rehabilitation, indicating notice is no longer required to prevent risk to the public. |
| Practice | SB 710 | | Passed | 8/29/2016 | This bill redefines a "responsible broker's identity" for advertising purposes to mean either the broker's name or both the broker's name and license number. |
| Government | SB 879 | | Died | 11/30/2016 | This bill enacts the Affordable Housing Bond Act of 2018 to authorize the issuance of bonds to finance existing housing programs and infastructure, and requires the bond act to be submitted to voters on November 6, 2018. |
| Taxation | SB 907 | | Enrolled | 9/7/2016 | This bill conforms the state tax law to federal tax law by excluding discharged qualified principal residence indebtedness and related penalties and interest from an individual's income if that debt was discharged before January 1, 2017. |
| Finance | SB 983 | | Passed | 8/22/2016 | This bill increases the amount of a trustee's or attorney's fees charged in connection with the enforcement of mortgage terms upon a default by $50. |
| Taxation | SB 996 | | Passed | 9/29/2016 | This bill increases the total tax exemption amount allowed a taxpayer who owns rental property in which 90% or more of the occupants are lower income from $20,000 to $10,000,000 in assessed value. This bill also permits any qualified taxes in excess of the $20,000 limit assessed or paid between January 1, 2013 and January 1, 2017 to be canceled, as long as the amount does not exceed $100,000. |
| Legal Aspects | SB 1007 | | Passed | 9/25/2016 | This bill entitles a party to arbitration to have a certified shorthand reporter transcribe any deposition and permits a party whose request has been refused to petition the court for an order to compel the arbitrator to grant the request. |
| Taxation | AB 1952 | | Vetoed | 9/21/2016 | This bill requires a blind or disabled claimant for property tax postponement be blind or disabled at the time of the application or on February 10 of the fiscal year for which postponement is claimed. |
| Legal Aspects | AB 2003 | | Died | 11/30/2016 | This bill requires an unlawful detainer (UD) defendant to indicate whether they have submitted a complaint about the inhabitability of the property prior to the filing of the action. |
| Taxation | AB 2234 | | Died | 11/30/2016 | This bill extends the state tax exclusion for discharge of indebtedness income on recourse debt secured by a principal residence and forgiven before January 1,2017, and applies retroactively to the discharge of indebtedness that occurred between January 1, 2014 and January 1, 2016. |
| Government | AB 2282 | | Died | 11/30/2016 | This bill establishes the Task Force on Institutional Investors within the California Bureau of Real Estate (CalBRE) to collect information on large-scale buy-to-rent investors in California and recommend methods to increase homeownership among residents. |
| Government | AB 2330 | | Passed | 9/25/2016 | This bill requires, beginning January 1, 2018, the California Bureau of Real Estate (CalBRE) to include in the online public information about a licensee whether the licensee is employed by a broker and, if the licensee is an associate broker, identification of any employing brokers the associate broker is contractually associated with. This bill also requires a broker to immediately notify CalBRE in writing when the broker employs an associate broker or terminates an associate broker's employment. |
| Legal Aspects | AB 2391 | | Died | 11/30/2016 | This bill allows San Bernardino County to participate in a program to register vacant property with local law enforcement for squatter prevention and extends the sunset date for the program to January 1, 2020. |
| Licensing | AB 2397 | | Died | 11/30/2016 | This bill permits the undertaking of real estate activities without a license when performed by residential real estate owners for their own properties. |
| Taxation | AB 2544 | | Died | 11/30/2016 | This bill would, for each taxable year beginning before January 1, 2020, exclude a qualified investment partnership from being considered a limited liability company (LLC) and exempt it from the annual tax and fee. |
| Government | AB 2601 | | Died | 11/30/2016 | This bill requires the Department of Housing and Community Development (DHCD) to, on or after January 1, 2017, adopt building standards requiring new single family residences (SFRs) and duplexes to include components that separately discharge graywater, i.e., untreated wastewater (excluding water from the toilet or kitchen sink), and a separate building drain for bathrooms, showers and bathtubs. |
| Taxation | AB 2668 | | Died | 11/30/2016 | This bill, beginning the 2017-18 fiscal year, permits a buyer who is disabled or over age 55 to transfer the base year value of an original property to a replacement property of greater value, calculating the base year value of the replacement property by adding the difference between the full cash values of the two properties to the base year value of the original property. This bill also prohibits a person from transferring the base year value when the person's household income exceeds the median income of the county. |
| Taxation | AB 2694 & SB 1103 | | Died | 11/30/2016 | These bills increase the renters' credit for taxable years beginning on or after January 1, 2016 and before January 1, 2020 to $140 (or $200) for married couples filing joint returns, heads of household and surviving spouses, and $70 (or $100) for individuals. |
| Property Management | SB 1053 | | Died | 11/30/2016 | This bill amends the definition of a tenant's "source of income" to include federal, state or local housing assistance or subsidies paid to the tenant or to the landlord on the tenant's behalf. This bill also requires a county to determine whether an unlawfully restrictive covenent based on source of income exists due to the updated definition. |
| Taxation | SB 1104 | | Died | 11/30/2016 | This bill exempts a veteran 65 or older who has been honorably discharged from property value adjustments for assessment purposes for years commencing on or after January 1, 2017 or on the veteran's 65th birthday, whichever occurs later. This bill also, for the 2017-18 fiscal year, exempts the full value of a veteran's or their spouse's principal residence from property tax if the veteran's household income does not exceed $40,000 and the veteran is blind, has lost two or more limbs or is disabled as a result of injury incurred in military service. |
| Taxation | SB 1126 and SB 587 | | Died | 11/30/2016 | This bill exempts a homeowner from inflationary property value adjustments for tax purposes when the homeowner is a "qualified taxpayer" who is 65 years or older with a household income of $50,000 or less if married, or $25,000 or less if single. |
| Taxation | SB 1149 | | Died | 11/30/2016 | This bill, for a qualifed principal residence purchased by a first-time homebuyer after January 1, 2017 and before January 1, 2020, allows a credit against property taxes in an amount equal to the lesser of 5% of the purchase price or $10,000, to be applied over three successive taxable years. |
| Finance | SB 1150 | | Passed | 9/29/2016 | This bill prohibits a mortgage lender or servicer from recording a notice of default upon notification that a borrower has died until the lender or servicer requests reasonable documentation of the death from the successor in interest, and requires the lender or servicer to contact the successor in interest to discuss options for avoiding foreclosure. |
| Licensing | SB 1155 | | Died | 11/30/2016 | This bill, beginning january 1, 2018, requires every board within the Department of Consumer Affairs, including the California Bureau of Real Estate (CalBRE), to grant an honorably discharged veteran a fee waiver for the application of an initial license, and limits the waivers to one per veteran. |
| Licensing | SB 1253 | | Died | 11/30/2016 | This bill authorizes a limited liability company (LLC) to be licensed as a real estate broker and requires each member to obtain an individual broker license to act as a broker on behalf of the LLC. |
| Government | AB 1969 | | Died | 11/30/2016 | This bill appropriates amounts from the General Fund to the California Homebuyer's Downpayment Assistance Program of 2002, which provides financial assistance to purchasers of newly constructed residences and first-time homebuyers in economically distressed areas. This bill also requires the development to be located in a city or county that reduces developer fees and regulatory barriers to housing construction. |
| Government | AB 2208 | | Passed | 9/22/2016 | This bill includes in a city's or county's residential inventory for their general plan airspace above sites owned or leased by the city or county. |
| Taxation | AB 2691 | | Vetoed | 9/23/2016 | This bill permits a county to implement a Monthly Property Tax Payment Program to allow a taxpayer who is at least 62 years of age or receives supplemental income for a disability to pay ad valorem property taxes in monthly installments. |
| Taxation | SB 1183 | | Died | 11/30/2016 | This bill, for property tax lien dates for the 2017-18 fiscal year and after, exempts a portion of a principal residence's full value, not to exceed $1,000,000, from property taxes when the owner or owner's spouse is a veteran who is blind in both eyes, has lost use of two or more limbs, is completely disabled or has died due to an injury incurred in military service. |
| Property Management | SB 918 | | Passed | 9/28/2016 | This bill requires an owner of a separate interest in a common interest development (CID) to provide contact information to the homeowners' association (HOA) for the receipt of HOA notices. |
| Property Management | SB 1267 | | Died | 11/30/2016 | This bill requires the address of a location for in-person residential rental payments to be within five miles of the rental property, and requires a rental or lease agreement to provide a name and address to which rent payments can be mailed. |
| Legal Aspects | AB 499 | | Passed | 9/24/2016 | This bill requires a home insurance company modifying the terms of an existing earthquake insurance policy to provide the homeowner with a separate disclosure of the changes when the modified terms reduce or substantially differ from the previous coverage. |
| Finance | SB 657 | | Passed | 9/29/2016 | This bill amends the California Residential Mortgage Lending Act to include in the definition of a "lender" any independent contractor who processes or underwrites residential mortgages, and requires them to maintain a minimum net worth of more than $250,000. |
| Taxation | SB 690 | | Died | 11/30/2016 | This bill, for property assessments commencing on or after January 1, 2017, exempts a homeowner from inflationary property value adjustments when the homeowner is 65 years or older and was honorably discharged from military service. This bill also exempts the full value of a veteran's (or their spouse's) principal residence when their household income does not exceed $40,000. |
| Legal Aspects | AB 2522 | | Died | 11/30/2016 | This bill requires an attached housing development for a multifamily residence to be a permitted use by right, not requiring a permit, when the development meets low- and moderate-income housing demands. |
| Taxation | SB 1093 | | Died | 11/30/2016 | This bill would, for the 2018-19 fiscal year, require 50% of industrial and commercial properties that have not been reassessed at fair market value (FMV) for property taxes to be assessed at FMV and, by the 2019-20 fiscal year, require the remaining 50% of unassessed properties to be assessed at FMV. This bill only becomes effective on voter approval of a constitutional amendment requiring industrial and commercial properties to be reassessed at FMV. |
| Government | SB 1196 | | Passed | 9/29/2016 | This bill authorizes the Real Estate Commissioner to suspend a real estate license upon the licensee's entry of a guilty plea for a felony or a crime substantially related to the duties of a real estate licensee, and requires the Commissioner to rescind suspension when a plea is withdrawn. |
| Taxation | SCA 9 | | Died | 11/30/2016 | This constitutional amendment would, beginning with the 2016-17 fiscal year, authorize the transfer of base year value of a property to a replacement property of greater value, and would calculate the base year value of the replacement property by adding the difference between the full cash values of the original property and replacement property to the base year value of the original property. |
| Taxation | AB 1556 | | Died | 11/30/2016 | This bill, beginning with the 2017-18 fiscal year, would exempt up to $2,100,000 (increased from $150,000) of the full value of a disabled veteran's or their spouse's principal residence from property taxation. |
| Legal Aspects | AB 1974 | | Passed | 9/21/2016 | This bill requires any document rerecorded by a county recorder solely to correct a recording sequence or make a minor correction to be presented with a corrective affidavit and cover sheet stating the reason for rerecording. |
| Legal Aspects | AB 2312 | | Died | 11/30/2016 | This bill requires a holdover tenant represented by an attorney in an unlawful detainer action to deliver rent funds to their attorney each month after the complaint is filed until the landlord regains possession of the property. |
| Taxation | AB 53 | | Introduced | 12/5/2016 | This bill would allow, beginning January 1, 2017, a tax deduction of any amount contributed to an individual's homeownership savings account. It would further exclude interest income earned from the money in the homeownership savings account. |
| Taxation | AB 54 | | Introduced | 12/5/2016 | This bill, beginning January 1, 2017, would permit a tax deduction of up to $500 of the cost of installing a security fence, security alarm system or surveillance system at a residence. |
| Government | SB 3 | | Introduced | 12/5/2016 | This bill would authorize the issuance of $3,000,000,000 in bonds to finance existing housing programs, infrastructure and affordable housing grant programs. |
| Government | SB 2 | | Introduced | 12/5/2016 | This bill would establish permanent sources of funding for affordable housing developments and imposes a $75 fee on the recording of every real estate instrument. |
| Government | SB 27 | | Introduced | 12/5/2016 | This bill requires every board within the Department of Consumer Affairs, including the California Bureau of Real Estate (CalBRE), to grant a one-time license application fee waiver to any applicant who has served as an active duty member of the California National Guard or United States Armed Forces and was honorably discharged. |