Last Updated: February 17, 2017.
This month, several bills were added, including:
AB 703, related to real estate license fee waivers for spouses of military members;
AB 749, requiring real estate licensees to report employment information; and
AB 1005, proposing to assess state licensing exams to offer them in languages other than English.
Here's a list of bills for the 2017-2018 Legislative Session and California Bureau of Real Estate (CalBRE) Regulations which may substantially affect how you do business as a real estate licensee. Reports on passed bills can be found on our Legislative Watch page. Current real estate law is here. This list is updated every month.
All recent updates are in red below.
Status Legend:
Introduced = Date the bill was originally introduced for consideration. Bill is still being considered, but not yet law.
Amended = Date the bill was last amended. Bill is still being considered, but not yet law.
Enrolled = Bill approved by both houses and pending the governor's signature.
Passed = Bill signed by the governor and passed into law.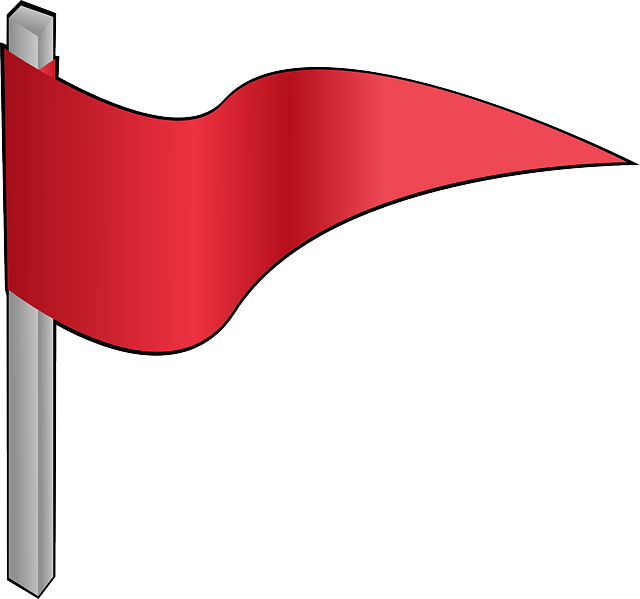 = Bill is particularly relevant to real estate licensees.
| Category | Bill | ! | Status | Status Date | Description |
| --- | --- | --- | --- | --- | --- |
| Taxation | AB 53 | | Introduced | 12/4/2016 | This bill would allow, beginning January 1, 2017, a tax deduction of any amount contributed to an individual's homeownership savings account. It would further exclude interest income earned from the money in the homeownership savings account. |
| Taxation | AB 54 | | Introduced | 12/5/2016 | This bill, beginning January 1, 2017, would permit a tax deduction of up to $500 of the cost of installing a security fence, security alarm system or surveillance system at a residence. |
| Government | SB 3 | | Introduced | 12/5/2016 | This bill would authorize the issuance of $3,000,000,000 in bonds to finance existing housing programs, infrastructure and affordable housing grant programs. |
| Government | SB 2 | | Introduced | 12/6/2016 | This bill would establish permanent sources of funding for affordable housing developments and imposes a $75 fee on the recording of every real estate instrument. |
| Government | SB 27 | | Introduced | 12/5/2016 | This bill requires every board within the Department of Consumer Affairs, including the California Bureau of Real Estate (CalBRE), to grant a one-time license application fee waiver to any applicant who has served as an active duty member of the California National Guard or United States Armed Forces and was honorably discharged. |
| Taxation | AB 181 | | Introduced | 1/18/17 | This bill, for taxable years beginning on or after January 1, 2017, increases the renter's income tax credit from $120 to $240 for married couples, heads of household and surviving spouses with an adjusted gross income (AGI) of $100,000 or less, and from $60 to $120 for individuals with an AGI of $50,000 or less. |
| Taxation | AB 198 | | Introduced | 1/23/17 | This bill, for taxable years beginning on or after January 1, 2017, allows a deduction from adjusted gross income for amounts paid or incurred for qualified first-time homebuyer expenses. |
| Property Management | AB 291 | | Introduced | 2/2/17 | This bill prohibits a residential landlord from initiating an unlawful detainer (UD) action on the basis of a tenant's actual or perceived immigration or citizenship status. This bill also prohibits a landlord from threatening to disclose or disclosing a tenant's immigration or citizenship status to another person, and from retaliating against an immigrant tenant by reporting them to immigration authorities. |
| Government | AB 299 | | Introduced | 2/6/17 | This bill prohibits all public entities — expanded from just cities and counties — from compelling a residential landlord to take action against a tenant based on immigration or citizenship status. |
| Licensing | AB 349 | | Introduced | 2/8/17 | This bill, beginning on July 1, 2018, requires agencies within the Department of Consumer Affairs, including the California Bureau of Real Estate (CalBRE), to expedite and assist with the licensing application of an applicant whose special immigrant visa was earned by serving as a translator for the U.S. Armed Forces. |
| Property Management | AB 494 | | Introduced | 2/13/17 | This bill permits an accessory dwelling unit to be rented separately from the primary single family residence (SFR) on the lot. |
| Common Interest Developments | AB 534 | | Introduced | 2/13/17 | This bill prohibits a mechanic's lien from attaching to an individual unit in a common interest development (CID) unless consent is provided. When a lien is filed against two or more units, this bill permits a unit owner to remove a lien from their individual unit by either paying the lienholder the fraction of the total amount attributed to that owner's interest or recording a lien release bond. |
| Property Management | AB 543 | | Introduced | 2/13/17 | This bill permits a residential property management employer to apply up to 2/3 of the fair market value (FMV) of a rental unit supplied at no charge to a resident manager to meet the employer's minimum wage obligations to the resident manager. |
| Taxation | AB 652 | | Introduced | 2/14/17 | This bill prohibits a new construction on real property from being appraised or acquiring a new base year value for property tax purposes until the date of completion. |
| Common Interest Developments | AB 690 | | Introduced | 2/15/17 | This bill requires a manager or management firm for a common interest development (CID) to disclose, prior to entering into a management agreement, any business or company in which the manager has ownership interests and whether they receive a referral fee from third parties who distribute required documents. |
| Licensing | AB 703 | | Introduced | 2/15/17 | This bill requires agencies within the Department of Consumer Affairs, including the California Bureau of Real Estate (CalBRE), to grant a fee waiver for a licensing application to an applicant who is married to or in a domestic partnership with an active duty member of the U.S. Armed Forces when the applicant holds a similar license in another state. |
| Taxation | AB 731 | | Introduced | 2/15/17 | This bill allows, for taxable years beginning on or after January 1, 2017, a deduction in adjusted gross income for amounts paid or incurred for qualified homeowners' association (HOA) assessments, up to $5,000. |
| Taxation | AB 747 | | Introduced | 2/15/17 | This bill permits a local tax collector to require a taxpayer who pays a total of at least $5,000 on their two most recent property tax installments to make payments through an electronic payment process. |
| Practice | AB 749 | | Introduced | 2/15/17 | This bill requires a real estate licensee to notify the Real Estate Commissioner when they affiliate or are retained by a real estate broker, when an employment agreement is terminated and when the licensee acquires a new business address. |
| Property Management | AB 982 | | Introduced | 2/16/17 | This bill requires landlords, under the Ellis Act, to provide tenants with a one year notice of the landlord's termination of tenancies and withdrawal of their units from the rental markets. |
| Government | AB 1005 | | Introduced | 2/16/17 | This bill requires the Department of Consumer Affairs to conduct an analysis of licensed professions subject to examination to determine whether state exams need to be offered in languages other than English. |
| Common Interest Developments | AB 1079 | | Introduced | 2/16/17 | This bill changes the amount of time a homeowners' association (HOA) is required to distribute an annual policy statement to its members from within 30 to 90 days before the end of the fiscal year to within 31 to 91 days before the end of the fiscal year. |
| Taxation | SB 151 | | Introduced | 1/18/17 | This bill requires payments made by a taxpayer to reduce the amount of a postponed property tax lien to be applied first to interest, then to principal property tax and then to any remaining balance. This bill also requires blind and disabled claimants for property tax postponement to be blind or disabled at the time of application or by February 10 of the fiscal year. |
| Government | SB 173 | | Introduced | 1/23/17 | This bill removes the California Bureau of Real Estate (CalBRE) from the Department of Consumer Affairs, reverts its title back to the "Department of Real Estate" and categorizes it under the Business, Consumer Services and Housing Agency. |
| Government | SB 229 | | Introduced | 2/2/17 | This bill permits a city or county to enforce local ordinances that allow increased floor area and total floor space for accessory dwelling units, and prohibits a special district from considering an accessory dwelling unit a new residential use when calculating utility connection fees or charges. |
| Taxation | SB 246 | | Introduced | 2/6/17 | This bill specifies that a severely and permanently disabled homeowner may be granted more than one property tax exemption to transfer the base year value of a property to a replacement property when the homeowner turns 55 years of age. |
| Government | SB 277 | | Introduced | 2/9/17 | This bill authorizes a city or county to adopt an ordinance requiring developers to include a certain percentage of residential units for moderate- and low-income households. |
| Taxation | SB 352 | | Introduced | 2/14/17 | This bill, on or after January 1, 2018, requires a buyer to withhold 3.33% of the purchase price of a property for tax purposes when the seller's last known street address is outside of the state at the time of title transfer, or when the seller is a corporation that has no permanent place of business. |
| Taxation | SB 404 | | Introduced | 2/15/17 | This bill provides, for any assessment year beginning on or after January 1, 2018, the annual 2% inflation factor for property taxes does not apply to the principal residence of a veteran who is at least 65 years of age on the lien date and was honorably discharged from military service. |
| Taxation | SB 434 | | Introduced | 2/15/17 | This bill conforms state tax laws to federal tax rules that exclude the discharge of qualified principal residence indebtedness from an individual's income when the debt is discharged before January 1, 2017. |
| Government | SB 469 | | Introduced | 2/16/17 | This bill prohibits a city or county from allowing its inventory of sites in its housing element to be insufficient to meet its remaining share of regional housing need for lower- to moderate-income households. This bill also conditions the approval of developments containing fewer housing units at each income level than its capacity on the availability of sufficient sites or rezones to avoid a net loss of residential unit capacity. |
| Legal Aspects | SB 479 | | Introduced | 2/16/17 | This bill increases the maximum trustee's or attorney's fees in the sale of property under a power of sale from $425 to $475. |