Last Updated: September 26, 2017.
This month, multiple bills passed, including:
SB 479, increasing maximum attorney's and trustee's fees during foreclosure;
SB 764, permitting unlicensed employees of a broker to withdraw trust funds; and
AB 1086, regarding a local government's assessment of housing shortages.
Here's a list of bills for the 2017-2018 Legislative Session and California Bureau of Real Estate (CalBRE) Regulations which may substantially affect how you do business as a real estate licensee. Reports on passed bills can be found on our New Laws page. Current real estate law is here. This list is updated every month.
All recent updates are in red below.
Status Legend:
Introduced = Date the bill was originally introduced for consideration. Bill is still being considered, but not yet law.
Amended = Date the bill was last amended. Bill is still being considered, but not yet law.
Enrolled = Bill approved by both houses and pending the governor's signature.
Passed = Bill signed by the governor and passed into law.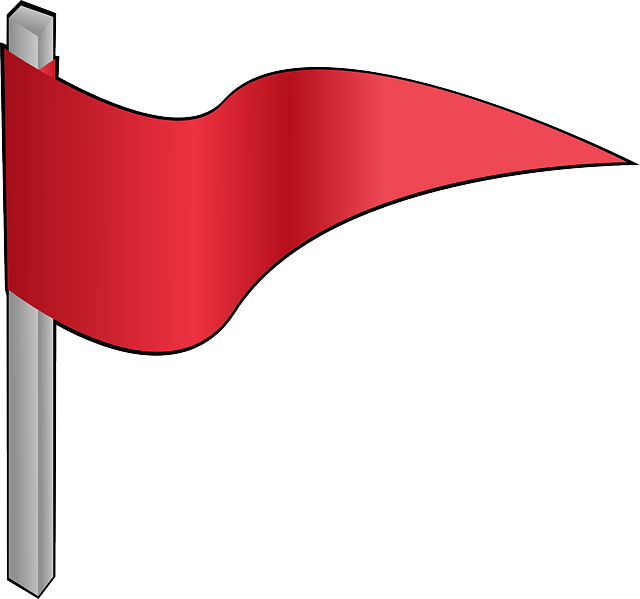 = Bill is particularly relevant to real estate licensees.
| Category | Bill | ! | Status | Status Date | Description |
| --- | --- | --- | --- | --- | --- |
| Taxation | AB 53 | | Amended | 5/15/2017 | This bill would allow, for taxable years beginning January 1, 2017 and before January 1, 2019, a tax deduction of any amount contributed to an individual's homeownership savings account. It would further exclude interest income earned from the money in the homeownership savings account. |
| Taxation | AB 54 | | Amended | 4/3/2017 | This bill, beginning January 1, 2017 and before January 1, 2022, would permit a tax deduction of up to $500 of the cost of installing a security fence, security alarm system or surveillance system at a residence. |
| Government | SB 3 | | Enrolled | 9/19/2017 | This bill authorizes the issuance of $3,000,000,000 in bonds to finance existing housing programs, infrastructure and affordable housing grant programs, and $1,000,000,000 in bonds to finance home purchase assistance for veterans. |
| Government | SB 2 | | Enrolled | 9/19/2017 | This bill would establish permanent sources of funding for affordable housing developments and imposes a $75 fee on the recording of every real estate instrument. |
| Government | SB 27 | | Amended | 4/17/2017 | This bill requires every board within the Department of Consumer Affairs, including the California Bureau of Real Estate (CalBRE), to grant a one-time license application fee waiver to any applicant who has served as an active duty member of the California National Guard or United States Armed Forces and was honorably discharged. |
| Taxation | AB 181 | | Amended | 4/24/2017 | This bill, for taxable years beginning on or after January 1, 2017 and before January 1, 2022, increases the renter's income tax credit from $120 to $240 for spouses, heads of household and surviving spouses with an adjusted gross income (AGI) of $100,000 or less, and from $60 to $120 for individuals with an AGI of $50,000 or less. |
| Taxation | AB 198 | | Amended | 4/17/2017 | This bill, for taxable years beginning on or after January 1, 2017 and before January 1, 2022, allows a deduction from adjusted gross income for amounts paid or incurred for qualified first-time homebuyer expenses. |
| Property Management | AB 291 | | Enrolled | 9/13/2017 | This bill prohibits a residential landlord from causing a tenant to quit involuntarily or bring an action to recover possession on the basis of the tenant's actual or perceived immigration or citizenship status. This bill also prohibits a landlord from threatening to disclose or disclosing a tenant's immigration or citizenship status to another person, and from retaliating against an immigrant tenant by reporting them to immigration authorities. |
| Government | AB 299 | | Enrolled | 9/19/2017 | This bill prohibits all public entities — expanded from just cities and counties — from compelling a residential landlord to take action against a tenant based on immigration or citizenship status. |
| Property Management | AB 494 | | Enrolled | 9/15/17 | This bill permits an accessory dwelling unit to be rented separately from the primary single family residence (SFR) on the lot. |
| Common Interest Developments | AB 534 | | Passed | 7/10/2017 | This bill prohibits a mechanic's lien from attaching to an individual unit in a common interest development (CID) unless consent is provided. When a lien is filed against two or more units, this bill permits a unit owner to remove a lien from their individual unit by either paying the lienholder the fraction of the total amount attributed to that owner's interest or recording a lien release bond. |
| Property Management | AB 543 | | Amended | 4/5/2017 | This bill permits a residential property management employer to apply up to 1/2 of the fair market value (FMV) of a rental unit supplied at no charge to a resident manager to meet the employer's minimum wage obligations to the resident manager. |
| Taxation | AB 652 | | Passed | 7/21/2017 | This bill prohibits a new construction on real property from being appraised or acquiring a new base year value for property tax purposes until the date of completion. |
| Common Interest Developments | AB 690 | | Passed | 7/24/2017 | This bill requires a manager or management firm for a common interest development (CID) to disclose, prior to entering into a management agreement, any business or company in which the manager has ownership interests and whether they receive a referral fee from third parties who distribute required documents. |
| Licensing | AB 703 | | Introduced | 2/15/2017 | This bill requires agencies within the Department of Consumer Affairs, including the California Bureau of Real Estate (CalBRE), to grant a fee waiver for a licensing application to an applicant who is married to or in a domestic partnership with an active duty member of the U.S. Armed Forces when the applicant holds a similar license in another state. |
| Taxation | AB 731 | | Amended | 5/1/2017 | This bill allows, for taxable years beginning on or after January 1, 2017 and before January 1, 2022, a deduction in adjusted gross income for amounts paid or incurred for qualified homeowners' association (HOA) assessments, up to $1,500. |
| Practice | AB 749 | | Amended | 4/17/2017 | This bill requires a real estate licensee to notify the Real Estate Commissioner when they affiliate or are retained by a real estate broker, when an employment agreement is terminated and when the licensee acquires a new business address. |
| Property Management | AB 982 | | Introduced | 2/16/2017 | This bill requires landlords, under the Ellis Act, to provide tenants with a one year notice of the landlord's termination of tenancies and withdrawal of their units from the rental markets. |
| Common Interest Developments | AB 1079 | | Introduced | 2/16/2017 | This bill changes the amount of time a homeowners' association (HOA) is required to distribute an annual policy statement to its members from within 30 to 90 days before the end of the fiscal year to within 31 to 91 days before the end of the fiscal year. |
| Taxation | SB 151 | | Introduced | 1/18/2017 | This bill requires payments made by a taxpayer to reduce the amount of a postponed property tax lien to be applied first to interest, then to principal property tax and then to any remaining balance. This bill also requires blind and disabled claimants for property tax postponement to be blind or disabled at the time of application or by February 10 of the fiscal year. |
| Government | SB 173 | | Enrolled | 9/20/2017 | This bill, as of July 1, 2018, removes the California Bureau of Real Estate (CalBRE) from the Department of Consumer Affairs, reverts its title back to the "Department of Real Estate" and categorizes it under the Business, Consumer Services and Housing Agency. |
| Government | SB 229 | | Enrolled | 9/18/2017 | This bill permits a city or county to create a local ordinance for the creation of accessory dwelling units in areas zoned for residential use and prohibit the sale of an accessory dwelling unit separate from the primary residence. |
| Taxation | SB 246 | | Enrolled | 7/10/2017 | This bill specifies that a severely and permanently disabled homeowner may be granted more than one property tax exemption to transfer the base year value of a property to a replacement property when the homeowner turns 55 years of age. |
| Government | SB 277 | | Amended | 7/13/2017 | This bill authorizes a city or county to adopt an ordinance requiring developers to include a certain percentage of residential units for moderate- and low-income households. |
| Taxation | SB 352 | | Amended | 4/18/2017 | This bill, on or after January 1, 2018, requires a buyer to withhold 3.33% of the purchase price of a property for tax purposes when the seller's last known street address is outside of the state at the time of title transfer, or when the seller is a corporation that has no permanent place of business. |
| Taxation | SB 404 | | Amended | 4/18/2017 | This bill provides, for any assessment year beginning on or after January 1, 2018, the annual 2% inflation factor for property taxes does not apply to the principal residence of a veteran who is at least 65 years of age on the lien date and was honorably discharged from military service. |
| Taxation | SB 434 | | Amended | 7/17/2017 | This bill conforms state tax laws to federal tax rules that exclude the discharge of qualified principal residence indebtedness from an individual's income when the debt is discharged before January 1, 2017 and would limit the amount excludable to $250,000. |
| Legal Aspects | SB 479 | | Passed | 9/1/2017 | This bill increases the maximum trustee's or attorney's fees in the sale of property under a power of sale from $425 to $475. |
| Taxation | AB 1100 | | Amended | 5/18/2017 | This bill, beginning with the lien date for the 2018-19 fiscal year, increases the homeowners' property tax exemption from $7,000 to $25,000 of the full value of their home. This bill also, as of January 1, 2018, increases the renters credit to $428 (from $120) for spouses filing joint returns, heads of household and surviving spouses with an adjusted gross income (AGI) of $50,000 or less, and to $214 (from $60) for individuals with an AGI of $25,000 or less. |
| Legals Aspects | AB 1139 | | Passed | 7/31/2017 | This bill requires the document for private transfer fees to contain a notice disclosing information about financing for properties encumbered by private transfer fee covenants. |
| Legals Aspects | AB 1148 | | Passed | 7/21/2017 | This bill defines commercial property for the purposes of disability access inspections to include property operated as a place of public accommodation or facility which permits access to the general public. |
| Property Management | AB 1242 | | Introduced | 2/17/2017 | This bill requires an owner or the agent of a multifamily residential rental property consisting of at least 16 units to reside at the property or within 5 miles of the property. This bill also requires the name, telephone number and email address of the owner or their agent to be provided to tenants in writing by February 1, 2018. |
| Practice | AB 1289 | | Amended | 4/6/2017 | This bill updates the language in the Agency Law Disclosure to clarify a dual agent may not disclose a participant's confidential information to the other participant, including facts related to the participant's financial position, motivations, bargaining position or other personal information that may affect pricing. This bill also removes provisions related to open listings. |
| Taxation | AB 1322 | | Introduced | 2/17/2017 | This bill authorizes a property owner who is over 55 years of age or disabled to transfer the base year value of an original property to a replacement property located in a different county on or after January 1, 2019. |
| Legal Aspects | AB 1691 | | Amended | 3/16/2017 | This bill permits a consumer credit reporting agency to make a consumer credit report containing unlawful detainer actions. |
| Practice | SB 764 | | Passed | 9/11/2017 | This bill permits an unlicensed employee of a real estate broker to withdraw funds from the broker's trust fund account if the broker has insurance coverage equal to the maximum amount of the trust funds accessible to the employee. |
| Taxation | SB 558 | | Amended | 4/26/2017 | This bill excludes the construction of a rain water capture system on or after January 1, 2018 from the definition of "newly constructed" for property tax purposes. |
| Property Management | AB 325 | | Amended | 3/23/2017 | This bill requires personal property left by a vacated residential tenant and not claimed by the tenant after receiving written notice from the landlord to be sold at a public sale subject to competitive bidding in the county of the vacated premises. |
| Common Interest Developments | AB 634 | | Enrolled | 9/8/2017 | This bill prohibits a homeowners' association (HOA) from establishing a policy barring the installation of a rooftop solar energy system on the roof of an owner's unit in a common interest development (CID), or from requiring member approval for installation. |
| Licensing | AB 717 | | Amended | 3/27/2017 | This bill requires a home inspector to be licensed by the Contractors' State License Board. |
| Taxation | AB 1016 | | Amended | 5/16/2017 | This bill, for taxable years beginning on or after January 1, 2018 and before January 1, 2023, prorates the annual tax for new limited liability companies (LLCs). |
| Practice | AB 1059 | | Amended | 3/30/2017 | This bill prohibits dual agency in a commercial real estate agent transaction. |
| Practice | AB 1182 | | Amended | 5/10/2017 | This bill creates the Teacher Housing Assistance Pilot Program to provide down payment assistance or annual rental stipends to teachers in high-cost counties. |
| Government | AB 1414 | | Enrolled | 9/13/17 | This bill extends the prohibition on city and county permit fees for rooftop solar energy systems until January 1, 2025. |
| Practice | AB 1626 | | Amended | 3/30/2017 | This bill updates the content of the Agency Law Disclosure form and clarifies that dual agency exists when a real estate broker supervises multiple licensees who individually represent different clients in the same transaction. |
| Government | SB 431 | | Amended | 3/20/2017 | This bill authorizes local agencies to permit building inspectors to waive applicable building code requirements for an accessory dwelling unit constructed prior to January 1, 2008 when issuing building permits. |
| Taxation | SB 624 | | Passed | 7/31/2017 | This bill authorizes a county's board of supervisors to provide that tax on real property is not a lien against the property when the tax amount is less than an amount set by the city or county, up to $200. |
| Finance | SB 739 | | Amended | 3/30/2017 | This bill requires a lender making a reverse mortgage on a principal residence to inform the borrower and their spouse of the nonborrowing spouse's right to exercise the option to remain in the residence following the death of the borrowing spouse, and prohibits the lender from foreclosing after the death of the borrowing spouse unless the nonborrowing spouse was given the chance to exercise the option. |
| Property Management | AB 646 | | Enrolled | 9/13/2017 | This bill requires a residential landlord, for lease or rental agreements entered into on or after July 1, 2018, to disclose to the tenant information about the risk of flooding. |
| Government | AB 943 | | Amended | 7/19/2017 | This bill requires any proposed ordinance that reduces density or stops development of parcels located less than one mile from a major transit stop in a city or county to receive at least 55% voter approval to become effective. |
| Legal Aspects | SB 33 | | Enrolled | 9/7/2017 | This bill authorizes a court to determine an arbitration agreement is unenforceable when a state or federally chartered bank or savings institution seeks to apply a written arbitration agreement in a contract with a consumer to a relationship with that consumer which was created fraudulently without the consumer's consent and by unlawfully using the consumer's personal information. |
| Taxation | SB 812 | | Enrolled | 9/1/2017 | This bill prohibits an owner of tax-defaulted property subject to a tax sale from purchasing the property below the minimum price needed to redeem the property. |
| Taxation | AB 271 | | Amended | 5/10/2017 | This bill authorizes a county tax collector to remove a homeowner's delinquent special tax installment for the Property Assessed Clean Energy program (PACE) when the PACE assessment is based on a contract entered into on or after January 1, 2018. |
| Government | AB 1086 | | Passed | 9/1/17 | This bill requires a city and county to, as part of the local housing element, evaluate the relationship between the housing shortage and the state's environmental policy, and include data on the percentage of overcrowded renters' households. |
| Licensing | AB 1636 | | Enrolled | 9/8/17 | This bill authorizes the Commissioner of the Department of Business Oversight (DBO) to impose a penalty on a mortgage loan originator or mortgage broker who fails to submit to the DBO the required annual report on their business operations. |
| Licensing | SB 547 | | Enrolled | 9/20/17 | This bill redefines an "appraisal management company" as a person who provides appraisal management services to mortgage holders or secondary mortgage market participants in connection with a principal dwelling for a consumer mortgage, and oversees an appraiser panel of more than 15 state-certified or state-licensed appraisers in a single state or 25 or more state-certified or state-licensed appraisers in two or more states within a given 12-month period. This bill also prohibits a person other than a licensed appraiser from signing an appraisal in a federally related transaction. |
| Government | SB 35 | | Enrolled | 9/20/17 | This bill streamlines the application process for multifamily housing developments by waiving conditional use permits, limiting the imposition of parking standards and enforcing deadlines for approval. |
| Government | AB 74 | | Enrolled | 9/15/17 | This bill requires the Department of Housing and Community Development to, on or before January 1, 2019, establish the Housing for a Healthy California Program to create supportive housing for the homeless through grants to counties. |
| Government | AB 678 | | Enrolled | 9/19/17 | This bill prohibits a local government from rejecting a housing development based on changes to a zoning ordinance or general plan occurring after the date the application was completed, and requires 2/3 of the square footage of a mixed-use development to be designated for residential use. |
| Government | SB 242 | | Enrolled | 9/13/17 | This bill requires a program administrator for the Property Assessed Clean Energy (PACE) financing program to orally confirm the terms of an assessment contract and that the owner has copies of relevant documents prior to executing the contract. |