Seller's agents, prepare for more business. Buyer's agents, this doesn't concern you.
Feel left out?
Skupit is a free website which buyers can use to place an offer on a home without the assistance and advice of a buyer's agent. Buyers use Skupit's listing lookup feature, searchable by city or zip code, to find a home they want to purchase. The listing lookup takes the user to a page with listing photos, home prices and a map of listing locations.
If a buyer sees a listing they like, they need only to click on the picture of the home for more information. Skupit then directs the buyer to a full listing page, with details about the property and contact information for the listing agent.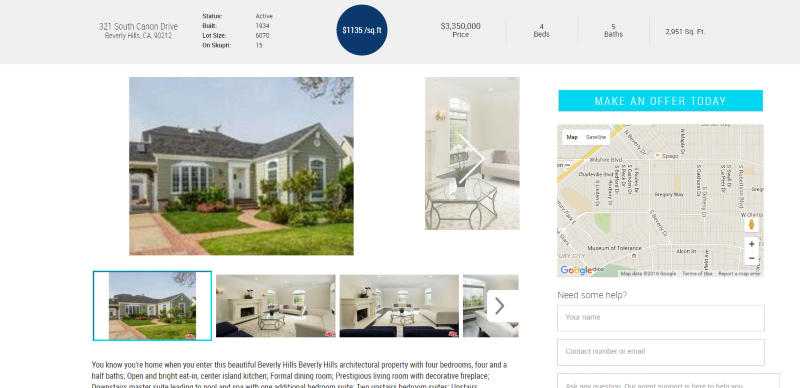 The buyer is able to submit a question through Skupit, which the seller's agent will answer. If the buyer is ready to buy the home, all they have to do is click a button to start the process of submitting an offer to purchase.
Skupit also encourages users to get pre-approved for a mortgage — another task seemingly made simple by the push of a button. However, buyers enter this pre-approval process without a buyer's agent to counsel them on the need to shop various lenders for the best rates and costs.
For now, the site's listings are currently limited to residential properties in the Los Angeles area. Plans for expansion include all of California in one year, and the rest of the United States in two years.
Our Skupit review
Benefits abound for agents using Skupit — seller's agents, that is. The seller's agent is the point of contact for a home listing, as well as the one who answers a buyer's questions submitted through the site. Thus, seller's agents may be able to snag buyers and likely become dual agents, and negotiate higher prices for their sellers without the opposing force of a buyer's agent.
However, seller's agents need to be cautious: unrepresented buyers lacking a buyer's agent's advice on review of a comparable market analysis for the property may be more likely to pursue arbitration or litigation if they are unhappy with the results of the transaction. Seller's agents may earn the sole fee in such a transaction, but they may also expose themselves to greater liability if they are not diligent.
Buyer's agents, on the other hand, may have little use for Skupit's services. Listing information and contacts are available to the buyer's agent through their MLS. However, buyer's agents aren't totally deterred by Skupit.
A website, no matter how intuitive, cannot replace an experienced agent's advice, negotiation skills and market awareness. Buyers still need guidance through the process of purchasing a home, as well as someone to negotiate the price, terms for payment and conditions of the purchase on their behalf — a teammate, so to speak. Unlike dual agents or seller's agents negotiating a transaction with an unrepresented buyer, buyer's agents negotiate solely for the benefit of the buyer.  A buyer's agent is also paid by the seller, so the buyer's benefit in enlisting an agent to help them purchase their home is triplicate.
Skupit's free, easy-to-use interface makes it easier for buyers to connect directly with seller's agents without the effort of locating a buyer's agent, but offers buyer's agents little else they can't do with the resources they already have. Additionally, the site's temporarily limited range puts a temporary hold on its usefulness for anyone outside of Los Angeles.