Use this first tuesday FARM Letter in your marketing. To request a FARM letter topic, or to see a list of all our FARM letter templates, visit our FARM Letter page.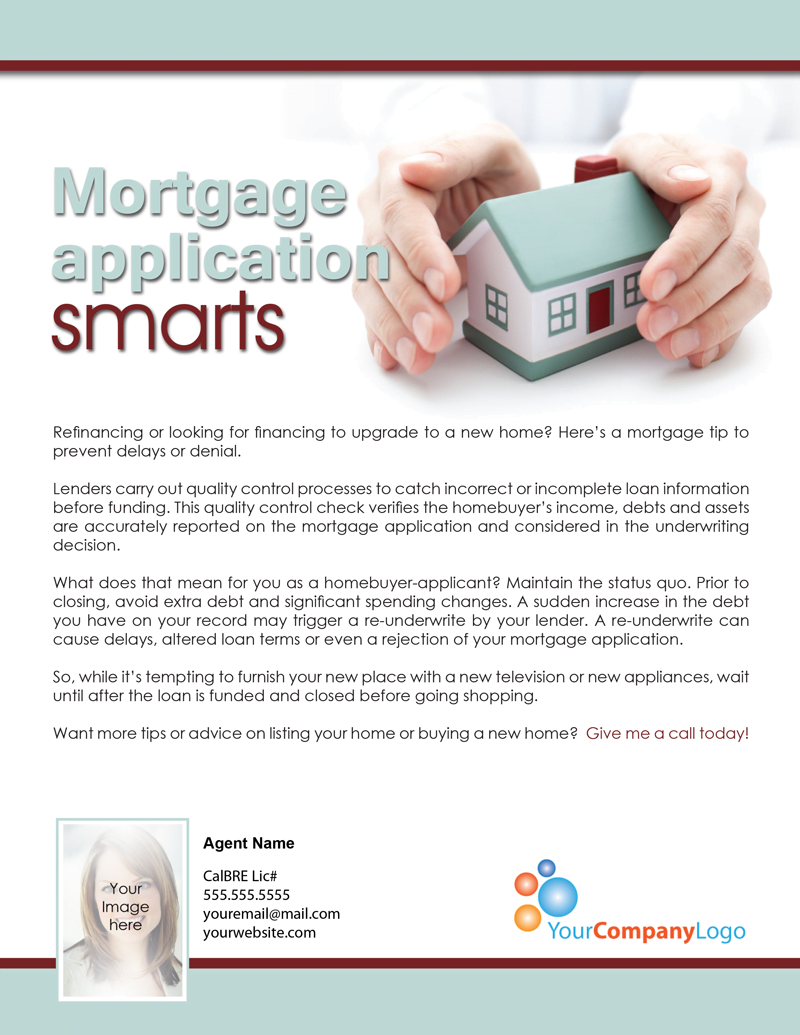 Download the Personalization Instructions
Download the PDF Template
Download the Microsoft Word Template
Text only
Refinancing or looking for financing to upgrade to a new home? Here's a mortgage tip to prevent delays or denial.
Lenders carry out quality control processes to catch incorrect or incomplete loan information before funding. This quality control check verifies the homebuyer's income, debts and assets are accurately reported on the mortgage application and considered in the underwriting decision.
What does that mean for you as a homebuyer-applicant? Maintain the status quo. Prior to closing, avoid extra debt and significant spending changes. A sudden increase in the debt you have on your record may trigger a re-underwrite by your lender. A re-underwrite can cause delays, altered loan terms or even a rejection of your mortgage application.
So, while it's tempting to furnish your new place with a new television or new appliances, wait until after the loan is funded and closed before going shopping.
Want more tips or advice on listing your home or buying a new home? Give me a call today!