Use this first tuesday FARM Letter in your marketing. To request a FARM letter topic, or to see a list of all our FARM letter templates, visit our FARM Letter page.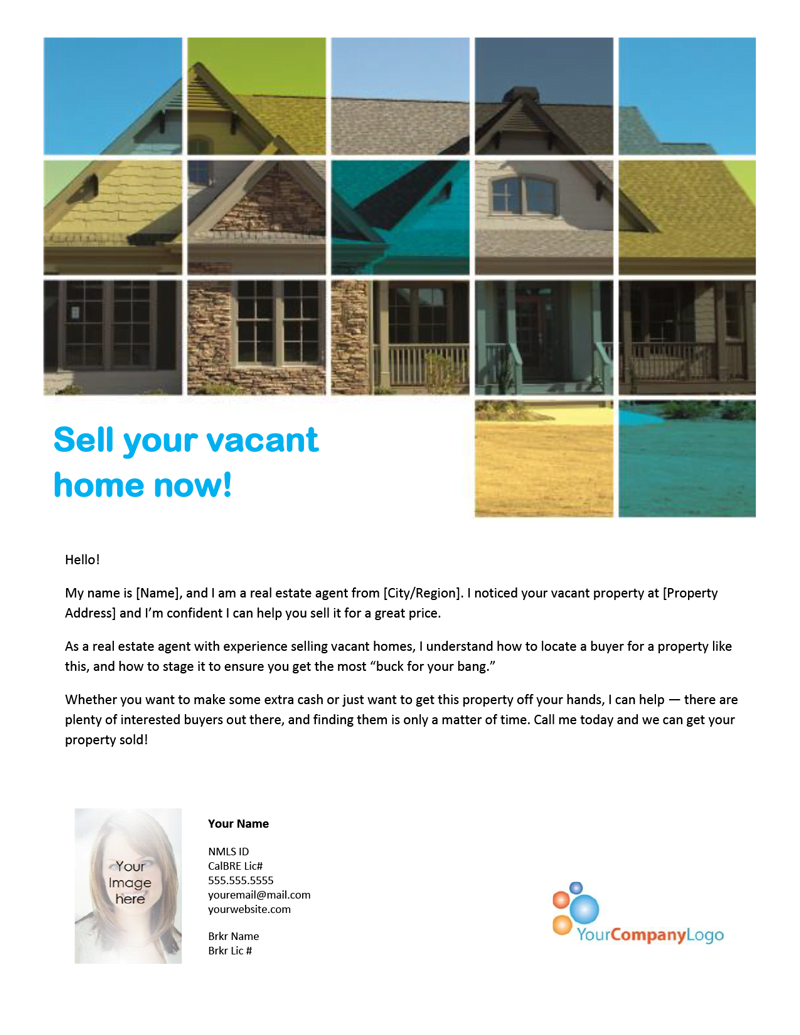 Download the Personalization Instructions
Download the Microsoft Word Template
Text only
Hello!
My name is [Name], and I am a real estate agent from [City/Region]. I noticed your vacant property at [Property Address] and I'm confident I can help you sell it for a great price.
As a real estate agent with experience selling vacant homes, I understand how to locate a buyer for a property like this, and how to stage it to ensure you get the most "buck for your bang."
Whether you want to make some extra cash or just want to get this property off your hands, I can help — there are plenty of interested buyers out there, and finding them is only a matter of time. Call me today and we can get your property sold!