Use this first tuesday FARM Letter in your marketing. To request a FARM letter topic, or to see a list of all our FARM letter templates, visit our FARM Letter page.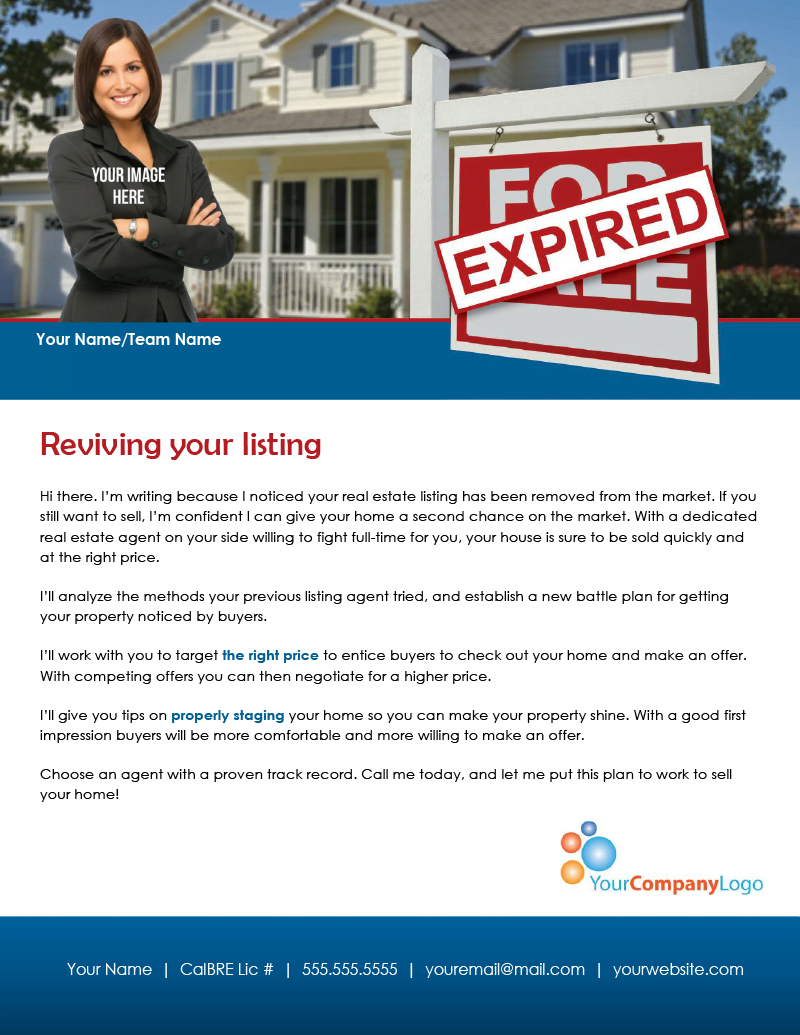 Download the Personalization Instructions
Download the Microsoft Word Template
Text only
Hi there. I'm writing because I noticed your real estate listing has been removed from the market. If you still want to sell, I'm confident I can give your home a second chance on the market. With a dedicated real estate agent on your side willing to fight full-time for you, your house is sure to be sold quickly and at the right price.
I'll analyze the methods your previous listing agent tried, and establish a new battle plan for getting your property noticed by buyers.
I'll work with you to target the right price to entice buyers to check out your home and make an offer. With competing offers you can then negotiate for a higher price.
I'll give you tips on properly staging your home so you can make your property shine. With a good first impression buyers will be more comfortable and more willing to make an offer.
Choose an agent with a proven track record. Call me today, and let me put this plan to work to sell your home!