Use this first tuesday FARM Letter in your marketing. To request a FARM letter topic, or to see a list of all our FARM letter templates, visit our FARM Letter page.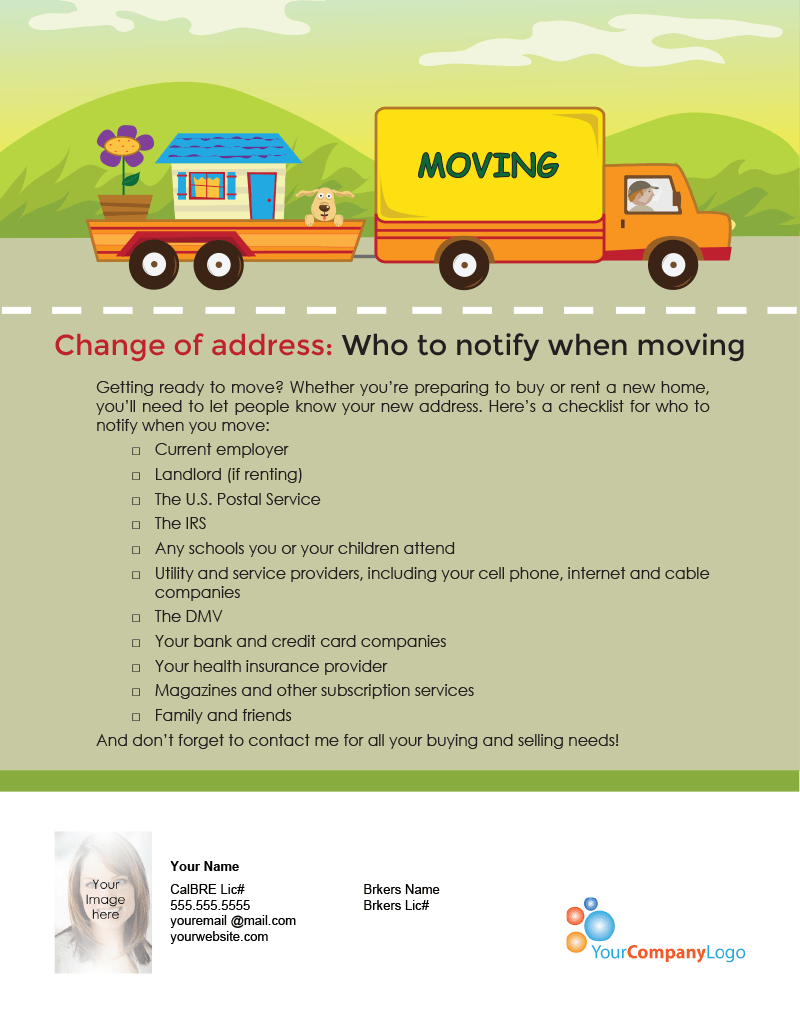 Download the Personalization Instructions
Download the PDF Template
Download the Microsoft Word Template
Text only
Getting ready to move? Whether you're preparing to buy or rent a new home, you'll need to let people know your new address. Here's a checklist for who to notify when you move:
Current employer
Landlord (if renting)
The U.S. Postal Service
The IRS
Any schools you or your children attend
Utility and service providers, including your cell phone, internet and cable companies
The DMV
Your bank and credit card companies
Your health insurance provider
Magazines and other subscription services
Family and friends
And don't forget to contact me for all your buying and selling needs!