Use this first tuesday FARM Letter in your marketing. To request a FARM letter topic, or to see a list of all our FARM letter templates, visit our FARM Letter page.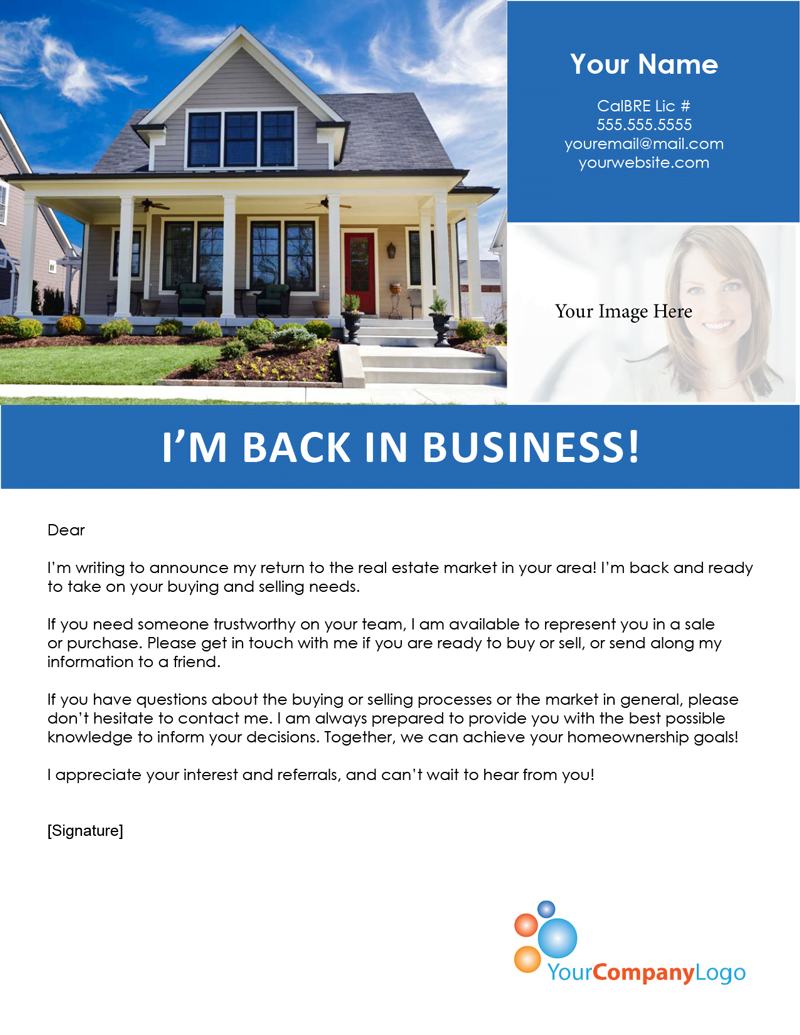 Download the Personalization Instructions
Download the PDF Template
Download the Microsoft Word Template
Text only
Dear [Name],
I'm writing to announce my return to the real estate market in your area! I'm back and ready to take on your buying and selling needs.
If you need someone trustworthy on your team, I am available to represent you in a sale or purchase. Please get in touch with me if you are ready to buy or sell, or send along my information to a friend.
If you have questions about the buying or selling processes or the market in general, please don't hesitate to contact me. I am always prepared to provide you with the best possible knowledge to inform your decisions. Together, we can achieve your homeownership goals!
I appreciate your interest and referrals, and can't wait to hear from you!
[Signature]