Use this first tuesday FARM Letter in your marketing. To request a FARM letter topic, or to see a list of all our FARM letter templates, visit our FARM Letter page.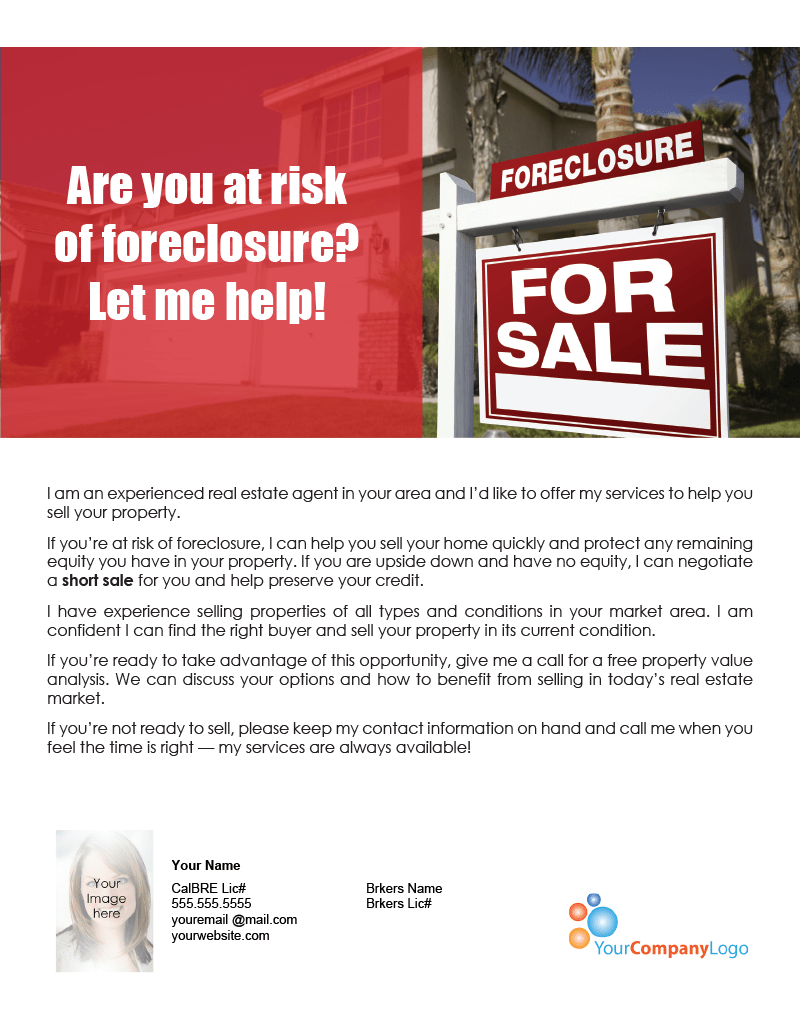 Download the Personalization Instructions
Download the PDF Template
Download the Microsoft Word Template
Text only
I am an experienced real estate agent in your area and I'd like to offer my services to help you sell your property.
If you're at risk of foreclosure, I can help you sell your home quickly and protect any remaining equity you have in your property. If you are upside down and have no equity, I can negotiate a short sale for you and help preserve your credit.
I have experience selling properties of all types and conditions in your market area. I am confident I can find the right buyer and sell your property in its current condition.
If you're ready to take advantage of this opportunity, give me a call for a free property value analysis. We can discuss your options and how to benefit from selling in today's real estate market.
If you're not ready to sell, please keep my contact information on hand and call me when you feel the time is right — my services are always available!