Use this first tuesday FARM Letter in your marketing. To request a FARM letter topic, or to see a list of all our FARM letter templates, visit our FARM Letter page.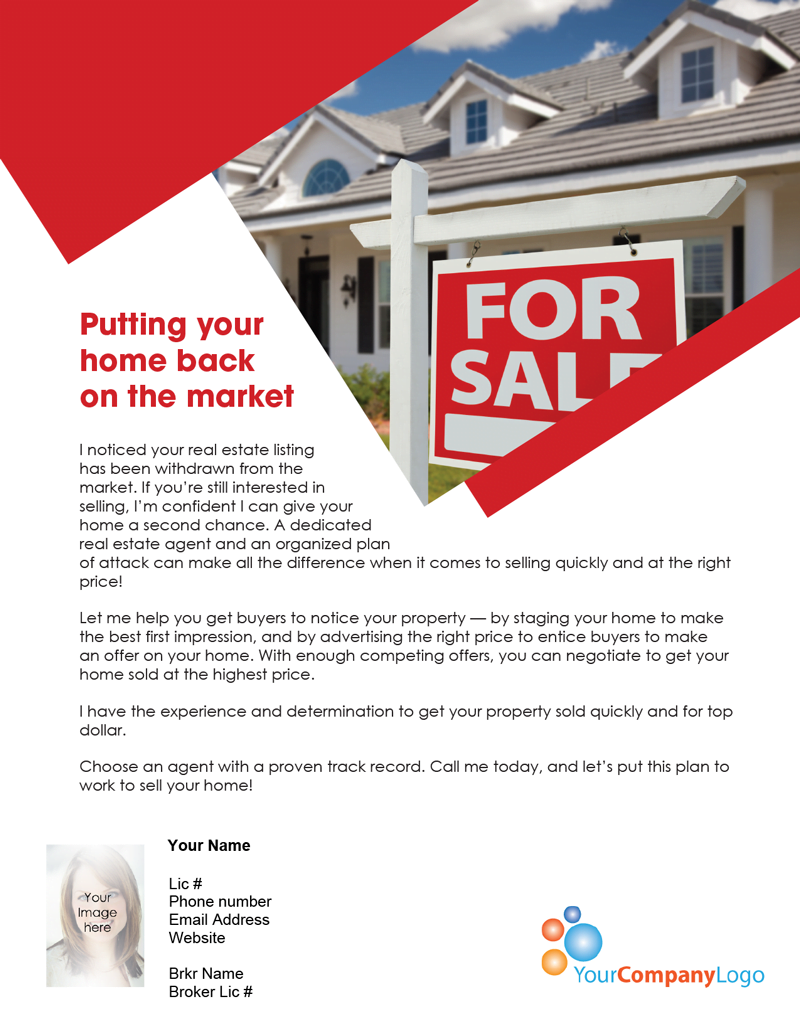 Download the Personalization Instructions
Download the PDF Template
Download the Microsoft Word Template
Text only
I noticed your real estate listing has been withdrawn from the market. If you're still interested in selling, I'm confident I can give your home a second chance. A dedicated real estate agent and an organized plan of attack can make all the difference when it comes to selling quickly and at the right price!
Let me help you get buyers to notice your property — by staging your home to make the best first impression, and by advertising the right price to entice buyers to make an offer on your home. With enough competing offers, you can negotiate to get your home sold at the highest price.
I have the experience and determination to get your property sold quickly and for top dollar.
Choose an agent with a proven track record. Call me today, and let's put this plan to work to sell your home!