Use this first tuesday FARM Letter in your marketing. To request a FARM letter topic, or to see a list of all our FARM letter templates, visit our FARM Letter page.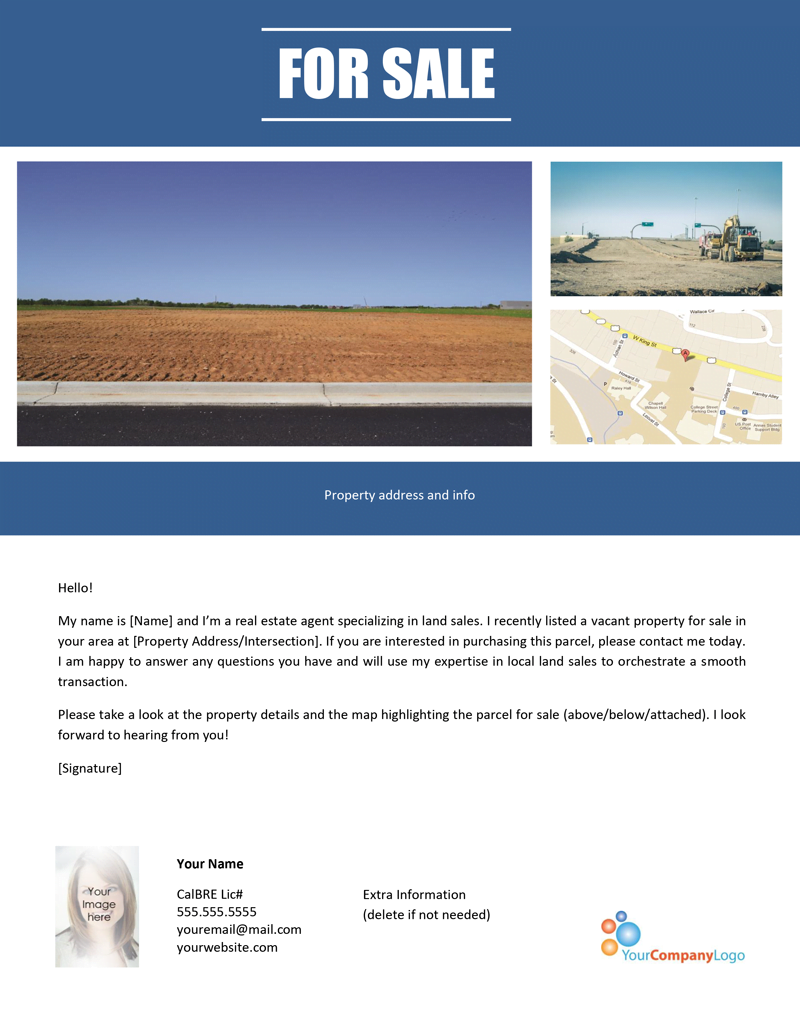 Download the Personalization Instructions
Download the Microsoft Word Template
Text only
Hello!
My name is [Name] and I'm a real estate agent specializing in land sales. I recently listed a vacant property for sale in your area at [Property Address/Intersection]. If you are interested in purchasing this parcel, please contact me today. I am happy to answer any questions you have and will use my expertise in local land sales to orchestrate a smooth transaction.
Please take a look at the property details and the map highlighting the parcel for sale (above/below/attached). I look forward to hearing from you!
[Signature]