Use this first tuesday FARM Letter in your marketing. To request a FARM letter topic, or to see a list of all our FARM letter templates, visit our FARM Letter page.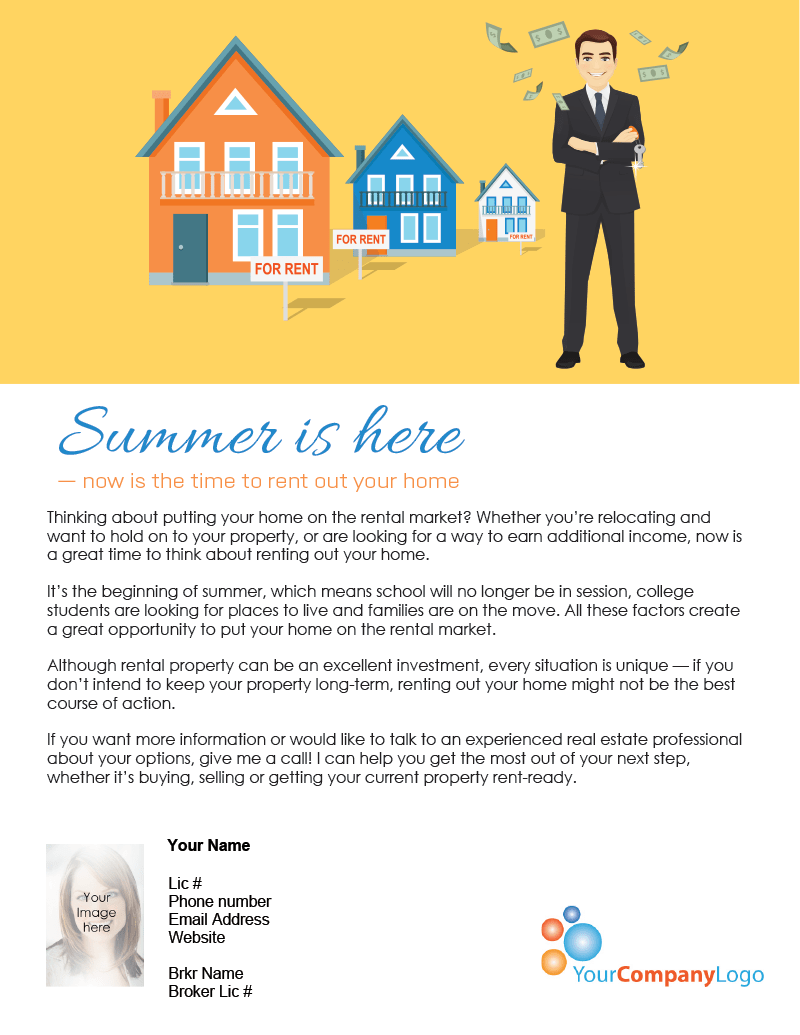 Download the Personalization Instructions
Download the PDF Template
Download the Microsoft Word Template
Text only
Summer is here
— now is the time to rent out your home
Thinking about putting your home on the rental market? Whether you're relocating and want to hold on to your property, or are looking for a way to earn additional income, now is a great time to think about renting out your home.
It's the beginning of summer, which means school will no longer be in session, college students are looking for places to live and families are on the move. All these factors create a great opportunity to put your home on the rental market.
Although rental property can be an excellent investment, every situation is unique — if you don't intend to keep your property long-term, renting out your home might not be the best course of action.
If you want more information or would like to talk to an experienced real estate professional about your options, give me a call! I can help you get the most out of your next step, whether it's buying, selling or getting your current property rent-ready.