[Name], long-term rates, commercial trends and bias in advertising
Week of October 17, 2022
Investors eye future interest rates
The ideal cap rate for 2023 and beyond is higher than you might think. For a clue, look to 10-year Treasury Notes.
Office, hybrid or remote?
A broader trend is emerging in the office industry, which points to a shift — not a return to the past.
Avoid Discrimination Risks When Advertising
This episode provides actionable guidance for advertising to a wide, diverse audience.
| | |
| --- | --- |
| Vote on it | |
Apartment construction soars in Los Angeles, but is it enough?
Multi-family residence construction is at a 50-year high nationwide, but California still has a lot of catching up to do.
One small step for refinancing, one giant leap for inequality
Discover the factors which led to refinancing inequality across race and ethnicity during the pandemic.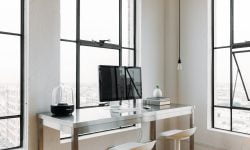 Form-of-the-Week: Abandonment and Right to Reclaim Personal Property
Landlords and property managers use RPI Forms 581, 583 and 584 when a tenant abandons their personal property.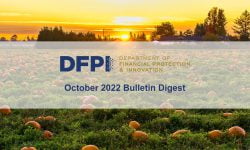 DFPI Bulletin Digest: October 2022
The October 2022 DFPI Bulletin focuses on consumer protection, enforcement actions, crypto assets and escrow reports.
New law requires existing buildings to install electric vehicle charging stations
California plans to electrify the transportation system to reduce emissions.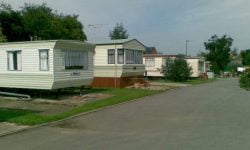 New law requires training for mobilehome park managers
California requires new bi-yearly training for mobilehome park managers.
Creditors Adjustment Bureau, Inc. v. Imani
Is a commercial tenant liable for all rents owed under a lease agreement when they breach a settlement agreement calling for payment of a lesser amount?
JargonDrop™
Fight for the top spot on the leaderboard against fellow California licensees in JargonDrop™, our newest real estate terminology game.
Real Estate Crossword
Test your real estate fundamentals with firsttuesday's weekly Real Estate Crossword Puzzle. This week's challenge: property valuation.
| | |
| --- | --- |
| RPI Form Updates | |



— No RPI Form updates this week.

To access all updated forms, view our RPI Forms library here.
Click on Download the Full Forms Library to download our entire catalog.
This email was sent to: [Email]
Update your email | Unsubscribe
DRE Sponsor No. 0473 / S0110
NMLS Course Provider No. 1400986
Notary Vendor No. 606332 / 306333

Copyright © 2022 firsttuesday
PO Box 5707, Riverside, CA 92517
951.781.7300