[Name], mortgage fraud, underappraisals and home inspector qualifications.
Your firsttuesday real estate news
Week of November 15, 2021
California's mortgage fraud risk rises in 2021
The state's share of mortgage applications with indications of fraud shot up 39% from a year earlier.
Freddie Mac study bares ugly truth of racial appraisal gap
Despite uniform standards, stubborn racial gaps persist in California appraisals.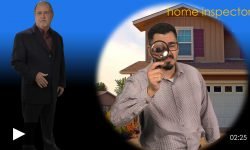 A Home Inspector's Qualifications
This video covers the qualifications of real estate service providers who conduct home inspections.
| | |
| --- | --- |
| Vote on it | |
Close up: Buyers in 2021
Amid the continuing impacts of the pandemic and the 2020 recession, the share of first-time homebuyers is dwindling.
Mortgage Concepts: Is it a violation of ECOA?
This Mortgage Concepts video clarifies violations of the Equal Credit Opportunity Act (ECOA).
Form-of-the-Week: Listing Information, Property Sold and Expired Listing Reports
RPI Forms 522, 523 and 522-1 help broaden your sphere of influence.
| | |
| --- | --- |
| Video Renewal Course: Real Estate Made Reel | |
Experience the future of DRE CE

Tired of one-dimensional continuing education?

Introducing firsttuesday's Video Renewal Course: Real Estate Made Reel. Click here for a walkthrough of California's first — and only — DRE-approved, video-based renewal experience.
New construction drops heading into Q4 2021
Construction starts all but halt due to supply chain disruptions. Can California afford another slowdown?
Brokerage Reminder: Continuing education – Git 'er done!
Knock out your DRE or NMLS continuing education requirements during the holiday season.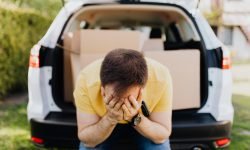 Recent Case Decision: Yanez v. Vasquez
Can a residential landlord evict a tenant when a certificate of occupancy has not been issued for the unit?
The slowing trend in California construction starts
After nearly two years of consistent decline, residential construction turns positive.
Current market rates
The average 30-year fixed rate mortgage decreased to 2.98% in the week ending November 12, 2021.
| | |
| --- | --- |
| RPI Form Updates | |



— Form 575-1: Three-Day Notice to Pay Rent or Quit, without rent-related fees

— Form 575-2: Three-Day Notice to Pay Rent with rent-related fees, for properties subject to just cause eviction requirements

— Form 575-3: Three-Day Notice to Pay Rent, for properties subject to just cause eviction requirements

— NEW Form 575-4: Notice of COVID-19 Window Period Rent Assistance, for defaults on amounts from October 1st, 2021 through March 31st, 2022

To access all updated forms, view our RPI Forms library here.
Click on Download the Full Forms Library to download our entire catalog.
This email was sent to: [Email]
Update your email | Unsubscribe
DRE Sponsor No. 0473 / S0110
NMLS Course Provider No. 1400986
Notary Vendor No. 606332 / 306333

Copyright © 2021 firsttuesday
PO Box 5707, Riverside, CA 92517
951.781.7300