[Name], cryptocurrency, your Monthly Statistical Update and changing tenancies.
Your firsttuesday real estate news
Week of October 4, 2021
The future of cryptocurrency in real estate transactions
A real estate agent's primer on how cryptocurrency is changing home sales transactions.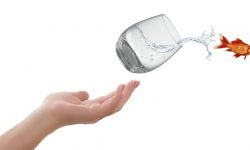 Monthly Statistical Update: October 2021
With 1.3 million jobs missing in California, stocks remain a stronger bet than real estate investment — for now.
Changing the Type of Tenancy
This video covers shifting a tenant's possessory interest in real estate from one type of tenancy to another, and evicting a transient occupant.
| | |
| --- | --- |
| Vote on it | |
California's suburbs flip as Millennials and Gen Z become majority renters
The suburban landscape is changing, leaving agents scrambling for sales.
Q3 2021 Buyer Purchasing Power Index hits zero
The latest BPPI figures are bleak for homebuyers reliant on mortgage financing.
Form-of-the-Week: Purchase Agreement and Natural Hazard Disclosure Statement
Seal the deal and disclose any natural hazards with RPI Forms 150 and 314.
Become an expert on today's top story

Is California's home financing industry truly ready for disruption? Learn what's at stake. Click here to download RPI e-book Real Estate Finance.

Now available FREE for all firsttuesday Journal readers!
Brokerage Reminder: Know the bottom line for investment properties
Use these two formulas to show your investor clients their property's returns.
Career Coach: marketing and soliciting offers
The firsttuesday Career Manual helps new agents establish a personal brand and boost income.
DRE is now accepting exam and license applications online
Learn about the DRE's online expansion efforts, starting with its eLicensing update.

Los Angeles housing indicators
At the end of Q2 2021, year-to-date home sales volume is a whopping 48% above a year earlier.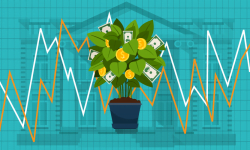 Using the yield spread to forecast recessions and recoveries
The yield spread returned to positive territory in September 2021.
Current market rates
The average 30-year fixed rate mortgage jumped in the week ending October 1, 2021 to 3.01%.
| | |
| --- | --- |
| RPI Form Updates | |



— Form 575: Three-Day Notice to Pay Rent or Quit, with rent-related fees

— Form 575-1: Three-Day Notice to Pay Rent or Quit, without rent-related fees

— Form 575-2: Three-Day Notice to Pay Rent with rent-related fees, for properties subject to just cause eviction requirements

— Form 575-3: Three-Day Notice to Pay Rent, for properties subject to just cause eviction requirements

— NEW Form 575-4: Notice of COVID-19 Window Period Rent Assistance, for defaults on amounts from October 1st, 2021 through March 31st, 2022

To access all updated forms, view our RPI Forms library here.
Click on Download the Full Forms Library to download our entire catalog.
This email was sent to: [Email]
Update your email | Unsubscribe
DRE Sponsor No. 0473 / S0110
NMLS Course Provider No. 1400986
Notary Vendor No. 606332 / 306333

Copyright © 2021 firsttuesday
PO Box 5707, Riverside, CA 92517
951.781.7300