[Name], Fed's bond taper, cost-burdened renters and tenancies as leasehold estates.
Your firsttuesday real estate news
Week of September 13, 2021
The Fed's dangerous dance with today's housing market
Will our fragile housing market be able to withstand the Fed's coming bond taper?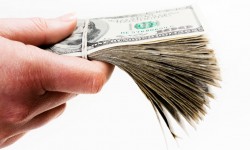 More California renters, homebuyers are cost burdened than ever before
It's a bird! It's a plane! No, it's just the high cost of your rent going up.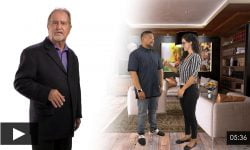 Tenancies as Leasehold Estates
This video details the types of tenancies in real estate, including how to establish and terminate them.
| | |
| --- | --- |
| Vote on it | |
Shifting fundamentals: what 2008 can teach agents about 2021
firsttuesday examines today's housing bubble by examining the last one.
Career Coach: a website for every agent
The firsttuesday Career Manual guides agents through creating and personalizing their website, and more.
Legislative Gossip: September 2021
Learn what California's lawmakers passed and enrolled this month, including an up-zoning bill for some parcels in transit-rich areas.
Become an expert on today's top story

The Federal Reserve is planning to taper its mortgage-backed bond purchases. Are you ready for the ripple effect in your local service area?

Click here to download RPI e-book Mortgage Loan Brokering & Lending for a deeper dive into the mortgage market.

Now available FREE for all firsttuesday Journal readers!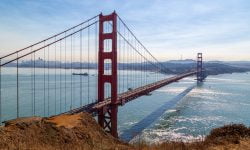 Bay Area multi-family construction hits five-year high
A demand shift is taking over the Bay Area as homebuyers face high housing costs.
California home sales volume
July 2021's high level of sales volume is 10% above a year earlier, continuing its rapid pace since mid-2020.
Current market rates
The average 30-year fixed rate mortgage remained roughly level in the week ending September 10, 2021 at 2.88%.
| | |
| --- | --- |
| RPI Form Updates | |




— Form 575-2: 15-Day Notice to Pay Rent with rent-related fees, on defaults from September 1st, 2020 through September 30th, 2021

— Form 575-3: 15-Day Notice to Pay Rent without rent-related fees, on defaults from September 1st, 2020 through September 30th, 2021

To access all updated forms, view our RPI Forms library here.
Click on Download the Full Forms Library to download our entire catalog.
This email was sent to: [Email]
Update your email | Unsubscribe
DRE Sponsor No. 0473 / S0110
NMLS Course Provider No. 1400986
Notary Vendor No. 606332 / 306333

Copyright © 2021 firsttuesday
PO Box 5707, Riverside, CA 92517
951.781.7300