[Name], homeowners trading up, falling home sales and the types of tenant leasehold estates.
Your firsttuesday real estate news
Week of August 23, 2021
Pandemic homebuyers seize the opportunity to move up
Pandemic homebuyers are happier than ever - but what about everyone else?
The sky is falling! Actually, it's just new home sales
In 2021, new single family home sales fell 6.6% between May and June.
Types of Leaseholds
This video covers the four types of leasehold estates held by tenants: fixed-term tenancy, periodic tenancy, tenancy-at-will and tenancy-at-sufferance.
| | |
| --- | --- |
| Vote on it | |
Career Coach: digital marketing
Let the new edition of the firsttuesday Career Manual kickstart your personal digital brand, and more!
Securing your practice against appraiser complaints
Professionalism is the best bet against complaints, according to the Spring 2021 BREA Bulletin.
Form-of-the-Week: Request for Notice of Default and Notice of Trustee's Sale
RPI Forms 412 and 474 guide you through the three stages of nonjudicial foreclosure sales.
Become an expert on today's top stories

Click here to download RPI e-book Buying Homes in Foreclosure to stay ahead of the 1.55 million American homeowners who are 90 or more days past due on their mortgage but not yet in foreclosure.

Now available FREE for all firsttuesday Journal readers!
1 million serious delinquencies expected as forbearance programs expire
As overall delinquencies improve, serious delinquencies remain dangerously elevated.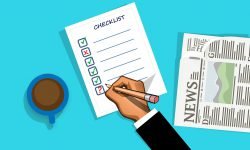 Brokerage Reminder: Transaction coordination sheets – your checklist to success
The TC sheet is a step-by-step guide to marketing a property and closing a transaction.
The slowing trend in California construction starts
Single family residential starts turned positive at 31% above one year earlier in the six-month phase ending June 2021.

Current market rates
The average 30-year fixed rate mortgage remained roughly level in the week ending August 20, 2021 at 2.86%.
Trending: Pending sales decline, prices are next
Nationwide, pending home sales have declined 12% since the spring peak.
| | |
| --- | --- |
| RPI Form Updates | |



— Form 575-2: 15-Day Notice to Pay Rent with rent-related fees, on defaults from September 1st, 2020 through September 1st, 2021

— Form 575-3: 15-Day Notice to Pay Rent without rent-related fees, on defaults from September 1st, 2020 through September 1st, 2021

To access all updated forms, view our RPI Forms library here.
Click on Download the Full Forms Library to download our entire catalog.
This email was sent to: [Email]
Update your email | Unsubscribe
DRE Sponsor No. 0473 / S0110
NMLS Course Provider No. 1400986
Notary Vendor No. 606332 / 306333

Copyright © 2021 firsttuesday
PO Box 5707, Riverside, CA 92517
951.781.7300