[Name], pending sales slide, homeowner demographics and life and leasehold estates.
Your firsttuesday real estate news
Week of August 16, 2021
Pending sales decline, prices are next
Nationwide, pending home sales have declined 12% since the spring peak.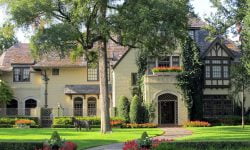 New Californians are high-income earners, by necessity
California's high quality of life has gradually been eclipsed by its high cost of living.
Life Estates and Leasehold Estates
This video covers life estates and occupancy agreements which convey a possessory interest in real estate.
| | |
| --- | --- |
| Vote on it | |
Word-of-the-Week: Overlying rights
Celebrate 50 weeks and 50 words with the final topic of Season 1: the right of a real estate owner to take the ground water below the surface of their land.
Tax Benefits of Ownership: taxes on repossession
The new Tax Benefits of Ownership edition explains the foreclosing mortgage holder's taxes on repossession, and more.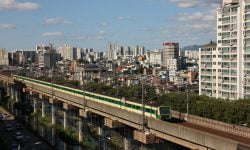 Condos: the new homebuyer first pick
For the first time in nine years, condos are selling above asking price, indicating a homebuyer demand shift.
Become an expert on today's top story

Want to stay ahead of home pricing swings? Click here to download RPI e-book Real Estate Economics for more information on the real estate concepts playing out in today's post-recessionary market.

Now available FREE for all firsttuesday Journal readers!
How foreclosures will impact the housing market in the wake of the 2020 recession
Buyers eager for an uptick in distressed sales will get their wish — but to what extent?
DFPI Bulletin Digest: August 2021
The August 2021 DFPI Bulletin features highlights from the 2020 Report on the California Residential Loan Mortgage Act.
Industry leaders are cutting arbitration provisions
As companies scrap the mandatory arbitration provisions in their conditions of use, trade unions still cling to them.

California home sales volume
More sales occurred in June 2021 than any other month since before the Great Recession.
Current market rates
The average 30-year fixed rate mortgage bounced back in the week ending August 13, 2021 to 2.87%.
| | |
| --- | --- |
| RPI Form Updates | |



— Form 575-2: 15-Day Notice to Pay Rent with rent-related fees, on defaults from September 1st, 2020 through September 1st, 2021

— Form 575-3: 15-Day Notice to Pay Rent without rent-related fees, on defaults from September 1st, 2020 through September 1st, 2021

To access all updated forms, view our RPI Forms library here.
Click on Download the Full Forms Library to download our entire catalog.
This email was sent to: [Email]
Update your email | Unsubscribe
DRE Sponsor No. 0473 / S0110
NMLS Course Provider No. 1400986
Notary Vendor No. 606332 / 306333

Copyright © 2021 firsttuesday
PO Box 5707, Riverside, CA 92517
951.781.7300