[Name], investors return, 2020 recession and California's constitutional powers.

Your firsttuesday real estate news
Week of July 26, 2021
Investors are diving back into real estate
This "splurge surge" has impacted asset prices of all types, including real estate.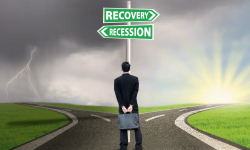 The 2020 recession was the shortest ever — but its effects continue
The economic recession ended after two short months in April 2020, but the economy is still fragile.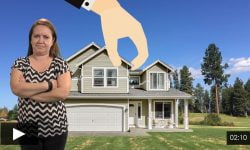 Eminent Domain, the Power to Tax and Escheat
This video offers a deeper dive into California's four main constitutional powers.
| | |
| --- | --- |
| Vote on it | |
Agents: supplement your income by assisting clients with ADU creation
Take advantage of California's ADU surge while helping your service area increase housing.
Housed or homeless, zoning affects all
After years of supply-and-demand imbalance, California's housing crisis has reached a breaking point.
Word-of-the-Week: Waste
This video covers the intentional destruction or neglect of property which diminishes its value.
Become an expert on today's top story

Click here to download RPI e-book Economic Trends in California Real Estate for details on navigating the aftermath of a recessionary housing market.

Now available FREE for all firsttuesday Journal readers!
Career Coach: choosing the right broker
The new edition of the firsttuesday Career Manual explains independent contractor employment agreements, and more.
Brokerage Reminder: Recruit and retain for long term success
Learn how to prioritize and attract different types of agents in your recruitment strategies.
Form-of-the-Week: Property Inspection – Buyer's Request for Repairs and Final Walk-Through
RPI Forms 269 and 270 help agents secure the final condition of a property in a transaction.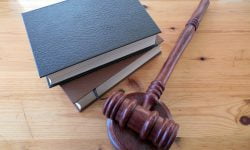 DRE Hot Seat: DRE to be notified of disciplinary action by other state entities
The DRE revoked a broker's license after they failed to report disciplinary action from another licensing entity.
Recent Case Decision: ESA Management, LLC v. Jacob
Can an unlawful detainer action be maintained when the 60-day notice to pay rent or quit does not state the amount of delinquent rent and how to pay it?
California home sales volume
The number of homes sold in May 2021 was nearly twice as many that sold a year earlier during the pandemic's emergence.
Current market rates
The average 30-year fixed rate mortgage decreased in the week ending July 23, 2021 to 2.78%.
Trending: Everyone is talking about high inflation — but what about home prices?
A heavy supply and demand imbalance is to blame for today's high inflation and prices.
| | |
| --- | --- |
| RPI Form Updates | |



— Form 575-2: 15-Day Notice to Pay Rent with rent-related fees, on defaults from September 1st, 2020 through September 1st, 2021

— Form 575-3: 15-Day Notice to Pay Rent without rent-related fees, on defaults from September 1st, 2020 through September 1st, 2021

To access all updated forms, view our RPI Forms library here.
Click on Download the Full Forms Library to download our entire catalog.
This email was sent to: [Email]
Update your email | Unsubscribe
DRE Sponsor No. 0473 / S0110
NMLS Course Provider No. 1400986
Notary Vendor No. 606332 / 306333

Copyright © 2021 firsttuesday
PO Box 5707, Riverside, CA 92517
951.781.7300