[Name], natural hazards disclosures, agent power base and critical real estate legislation.
Your firsttuesday real estate news
Week of July 12, 2021
Amid climate change, agents find safety in complete disclosures
As California tackles the threats of climate change, a complete NHD is a necessity for every home purchase.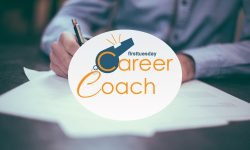 Career Coach: creating your power base
Preview the latest edition of the firsttuesday Career Manual, a guide for new licensees to establish branding and build income.
American Rule
This video covers the creation of the land commission which established the chain of title still used for all California real estate today.
| | |
| --- | --- |
| Vote on it | |
Brokerage Reminder: All about DRE audits
Learn about the most common violations found in the DRE's financial compliance audits.
Word-of-the-Week: Liquidated damages
This video covers provisions specifying the amount the seller will receive from the buyer if the buyer breaches the agreement.
Form-of-the-Week: Right of First Refusal to Buy and Right of First Refusal to Lease
Use RPI Forms 579 and 579-1 to grant a tenant the right of first refusal to purchase the leased premises or lease additional space.
Homebuyers dream bigger, for less
Homebuyers are heading out of California's major metros towards areas with bigger homes at lower prices.
Proposed plan seeks to subsidize nearly half the price of a first home
California's Build Back Boldly Plan incentivizes first-time homebuyers by subsidizing up to 45% of a home's price.
Legislative Gossip, July 2021
This month, California passed and enrolled legislation on the Rental Housing Recovery Act and reducing permitting for teacher housing.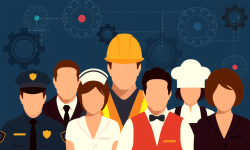 Jobs move real estate
Jobs are still 1.4 million or 7.8% below the pre-recession December 2019 peak.
Current market rates
The average 30-year fixed rate mortgage rate decreased in the week ending July 9, 2021, to 2.90%.
| | |
| --- | --- |
| RPI Form Updates | |



— Form 575-2: 15-Day Notice to Pay Rent with rent-related fees, on defaults from September 1st, 2020 through September 1st, 2021

— Form 575-3: 15-Day Notice to Pay Rent without rent-related fees, on defaults from September 1st, 2020 through September 1st, 2021

To access all updated forms, view our RPI Forms library here.
Click on Download the Full Forms Library to download our entire catalog.
This email was sent to: [Email]
Update your email | Unsubscribe
DRE Sponsor No. 0473 / S0110
NMLS Course Provider No. 1400986
Notary Vendor No. 606332 / 306333

Copyright © 2021 firsttuesday
PO Box 5707, Riverside, CA 92517
951.781.7300