[Name], fastest-growing cities, moratorium extensions and referral fees by brokers.

Your firsttuesday real estate news
Week of June 28, 2021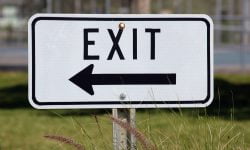 California's population is declining — but some cities are growing
California's housing shortage is squeezing residents out of expensive coastal markets.
California's problem isn't taxes; it's housing
firsttuesday tackles the misconception that high taxes are to blame for the state's outbound migration trend.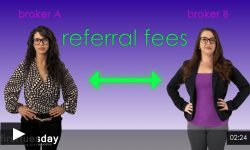 Referral Fees Between Brokerages
This video examines referral compensation by or between brokers under the Real Estate Settlement Procedures Act (RESPA).
| | |
| --- | --- |
| Vote on it | |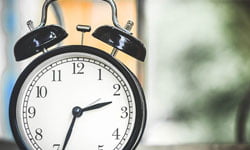 Foreclosure moratorium: "final" extension granted until July 31, 2021
Financially-distressed homeowners have one more month to become current on their mortgages.
CDC extends eviction moratorium until July 31, 2021
The federal eviction moratorium has been extended for the last time, according to the CDC — but California has other plans.
Multi-family forbearance programs extended to September 2021
Multi-family property owners with mortgages backed by Fannie and Freddie may extend their forbearance programs.
Word-of-the-Week: Rent skimming
Just a little off the top, please! This video explainer covers rent skimming and its penalties.
Form-of-the-Week: Residential Earthquake Hazards Report and Commercial Property Earthquake Disclosure Report
RPI Forms 315 and 315-1 inform buyers of a parcel's potential seismic hazards.
Career Coach: laying the groundwork of your career
Preview the latest edition of the firsttuesday Career Manual, a guide to help new licensees establish personal branding and build income.
DRE Hot Seat: Fined millions by SEC, broker finds the DRE close behind
Learn how the DRE nabbed a broker who defrauded investors in their mortgage company.
Letter to the Editor: How do I report the death of a licensee to the DRE?
Learn how to properly submit the DRE's memento mori form, also known as a Salesperson Change Application.
Inventory is down, homebuyer demand is up — for now
Homebuyers are snatching up homes left and right, pushing multiple listing service inventory to historic lows.
Los Angeles housing indicators
At the end of Q1 2021, year-to-date home sales volume is 21% above a year earlier.
Orange County housing indicators
Orange county closed out Q1 2021 with a 20% bump in year-to-date sales volume compared to a year earlier.
Current market rates
The average 30-year fixed rate mortgage rate increased in the week ending June 25, 2021, to 3.02%.
| | |
| --- | --- |
| RPI Form Updates | |



Form updates coming soon:

— Form 575-2: 15-Day Notice to Pay Rent with rent-related fees, on defaults from September 1st, 2020 through July 31st, 2021

— Form 575-3: 15-Day Notice to Pay Rent without rent-related fees, on defaults from September 1st, 2020 through July 31st, 2021

To access all updated forms, view our RPI Forms library here.
Click on Download the Full Forms Library to download our entire catalog.
This email was sent to: [Email]
Update your email | Unsubscribe
DRE Sponsor No. 0473 / S0110
NMLS Course Provider No. 1400986
Notary Vendor No. 606332 / 306333

Copyright © 2021 firsttuesday
PO Box 5707, Riverside, CA 92517
951.781.7300