[Name], missed housing payments, rising rents and RESPA kickback penalties.
Your firsttuesday real estate news
Week of June 14, 2021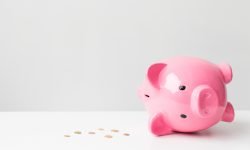 Missed housing payments pile on for homeowners, renters
Missed housing payments are declining, but many homeowners and renters are now buried in debt.
Rents continue to rise in 2021
The rental market is continuing to pick up steam in 2021. Click to see the trend in your service area.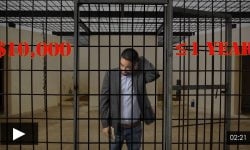 Kickbacks as a RESPA Violation
This video covers the penalties for improper kickbacks under the Real Estate Settlement Procedures Act (RESPA).
| | |
| --- | --- |
| Vote on it | |
Downpayment Toward Equity Act of 2021
Disadvantaged homebuyers may soon be eligible to receive a $25,000 cash grant toward a home purchase.
Refinancing and race: Why the divide and how to close the gap
Learn why Black and Latinx homeowners have paid higher interest rates than White homeowners since 2005.
Word-of-the-Week: Senior citizen housing
Watch this week's video to understand allowable age discrimination in senior citizen housing.
Form-of-the-Week: Lead-Based Paint Disclosure and Hazards Disclosure Booklets
Use RPI Forms 313 and 316-1 to disclose lead-based paint hazards and environmental hazards.
Legislative Gossip, June 2021
This month, the California legislature introduced bills to boost ADUs and modify Ellis Act eviction requirements.
California home sales volume lays low
49,500 new and resale home transactions closed escrow in California during April 2021, a 79% increase from a year earlier.
Current market rates
The average 30-year fixed rate mortgage rate decreased slightly in the week ending June 11, 2021, to 2.96%.
Trending: California's eviction moratoriums vary by major metro
A look at how Los Angeles, San Francisco and San Diego are handling the eviction moratorium.
| | |
| --- | --- |
| RPI Form Updates | |



— Form 351: Individual Tax Analysis (INTAX)

— Form 575-2: 15-Day Notice to Pay Rent with rent-related fees, on defaults from September 1st, 2020 through June 30th, 2021

— Form 575-3: 15-Day Notice to Pay Rent without rent-related fees, on defaults from September 1st, 2020 through June 30th, 2021

To access all updated forms, view our RPI Forms library here.
Click on Download the Full Forms Library to download our entire catalog.
This email was sent to: [Email]
Update your email | Unsubscribe
DRE Sponsor No. 0473 / S0110
NMLS Course Provider No. 1400986
Notary Vendor No. 606332 / 306333

Copyright © 2021 firsttuesday
PO Box 5707, Riverside, CA 92517
951.781.7300