[Name], mortgage boom, appraisers reflect the market and delivering the Natural Hazard Disclosure.
Your firsttuesday real estate news
Week of May 17, 2021
Mortgage originations: Will 2021 shatter 2020's record?
The latest mortgage report reflects a sizzling housing market, which shows no signs of cooling.
Appraisers struggle to keep up with 2021's hot market
Appraisers are bound to report the home's value as they see it, not as the buyer and seller see it.
Delivery of the NHD to the Buyer
The final video in this series covers the buyer's agent's delivery of the Natural Hazard Disclosure (NHD) to their buyer with recommendations.
| | |
| --- | --- |
| Vote on it | |
Brokerage Reminder: The buyer's listing – a prerequisite to representation
This multi-part Brokerage Reminder discusses the methods for protecting a fee when representing a buyer in a transaction.
California's housing shortage has led to population decline
In 2019 alone, California experienced its first year-over-year decline in population since Census recording began.
Word-of-the-Week: Fiduciary duty
Watch this video refresher on agent obligations owed to clients. Click through to see if you pass our fiduciary duty checklist.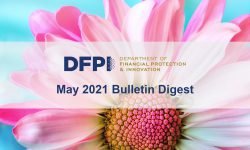 DFPI Bulletin Digest: May 2021
The DFPI focuses on new appointments, banking diversity and licensing updates in their monthly bulletin.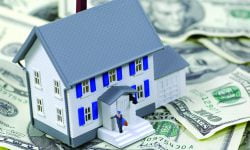 Form-of-the-Week: Equity Purchase Agreement and Equity Purchase Agreement with Short Sale Contingency
RPI Forms 156 and 156-1 make for watertight transactions when purchasing homes in foreclosure.
"Coming Soon" to your local MLS: pocket listings
More multiple listing services are offering a new "Coming Soon" listing status — with potential for abuse.

Recent Case Decision: Ashford Hospitality v. City and County of San Francisco
May a transfer tax ordinance distinguish higher-value properties when setting transfer tax rates?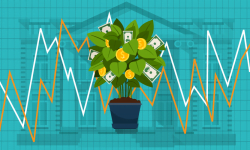 Using the yield spread to forecast recessions and recoveries
In April 2021, the yield spread was back in positive territory, averaging +1.6.
Current Market Rates
The average 30-year fixed rate mortgage rate declined slightly in the week ending May 14, 2021, to 2.94%.
| | |
| --- | --- |
| RPI Form Updates | |



— Form 351: Individual Tax Analysis (INTAX)

— Form 575-2: 15-Day Notice to Pay Rent with rent-related fees, on defaults from September 1st, 2020 through June 30th, 2021

— Form 575-3: 15-Day Notice to Pay Rent without rent-related fees, on defaults from September 1st, 2020 through June 30th, 2021

To access all updated forms, view our RPI Forms library here.
Click on Download the Full Forms Library to download our entire catalog.
This email was sent to: [Email]
Update your email | Unsubscribe
DRE Sponsor No. 0473 / S0110
NMLS Course Provider No. 1400986
Notary Vendor No. 606332 / 306333

Copyright © 2021 firsttuesday
PO Box 5707, Riverside, CA 92517
951.781.7300