[Name], fee transparency, dual agency versus subagency and indirect earthquake damage.
Your firsttuesday real estate news
Week of April 26, 2021
They made how much? Antitrust lawsuit to make real estate fees public
Broker fees earned in a transaction will soon become public knowledge — are you ready?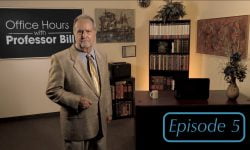 Office Hour with Professor Bill: Episode 5
Episode 5 covers subagency and the rules and restrictions surrounding a dual agent.
Manifestations of Seismic Hazards
This video covers indirect damage caused by earthquakes, and predicting the next "Big One."
| | |
| --- | --- |
| Vote on it | |
Home prices continue to break records in Q1 2021
Several national housing records were shattered during the 4-week period ending March 21, 2021.
Case in Point: Does the price paid at a trustee's foreclosure sale establish fair market value?
An in-depth look into fair market value, how a property's value is assessed and California's newest tax laws.
Word-of-the-Week: Bundle of rights
Watch this week's video for a quick summary of all the rights that come with owning a property.
DRE Hot Seat: Broker's criminal activities "substantially related" to real estate license
Here, a broker caught up in an insurance wire fraud scheme had his licensed revoked as a result of his criminal conviction.
Property tax inequality: shifting the burden to boost homeownership
Is your neighbor paying their fair share? Find out just how equitable our property taxation system really is.
Trending Last Week: Homebuyers and sellers bank on vaccine availability
The vaccine offers some relief, but it's not the cure for a full recovery. Click through for our analysis.
Current market rates
The average 30-year fixed rate mortgage rate continued to fall back in the week ending April 23, 2021, now at 2.97%.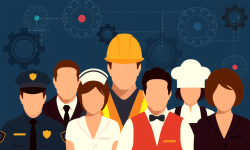 Jobs move real estate
California employment increased in March 2021, still down 1.35 million jobs from a year earlier.
| | |
| --- | --- |
| RPI Form Updates | |



— Form 351: Individual Tax Analysis (INTAX)

— Form 575-2: 15-Day Notice to Pay Rent with rent-related fees, on defaults from September 1st, 2020 through June 30th, 2021

— Form 575-3: 15-Day Notice to Pay Rent without rent-related fees, on defaults from September 1st, 2020 through June 30th, 2021

To access all updated forms, view our RPI Forms library here.
Click on Download the Full Forms Library to download our entire catalog.
This email was sent to: [Email]
Update your email | Unsubscribe
DRE Sponsor No. 0473 / S0110
NMLS Course Provider No. 1400986
Notary Vendor No. 606332 / 306333

Copyright © 2021 firsttuesday
PO Box 5707, Riverside, CA 92517
951.781.7300