[Name], competitive markets, 2020 commercial report and deficiency judgments.
Your firsttuesday real estate news
Week of February 22, 2021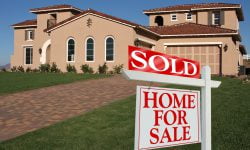 Homebuyers are shaping up to be even more competitive in 2021
Nationally, 52% of homes reached a pending status within two weeks of listing as of the first week of February 2021.
2020 commercial real estate saw industrial shine, office and retail grow dark
Read the good, the bad and the ugly details on the commercial real estate market's mixed performance in 2020.
Obtaining a Deficiency Judgment
This video covers the award of a money judgment for a deficiency in a property's value at a fair value hearing following a judicial foreclosure sale.
| | |
| --- | --- |
| Vote on it | |
Recent Case Decision: Reuter v. Macal
Does continuing possession of a property by a title holder under a voidable deed preclude use of the statute of limitations to bar an action to void the deed?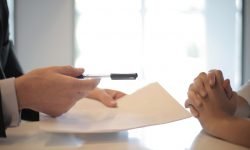 Recent Case Decision: Trenk v. Soheili
Is a trust deed on community property enforceable when signed by only one spouse?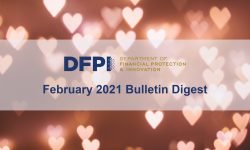 DFPI Bulletin Digest: February 2021
Features updated examination requirements, feedback on upcoming legislation and annual report publications and deadlines.
Form-of-the-Week: Homestead exemption, an asset preservation declaration
RPI Form 465 details types of homestead procedures are available to California homeowners.
Homebuyer demand continues to outpace inventory for sale
Inventory for sale is at its lowest in recent memory, averaging 16% below a year earlier as of December 2020.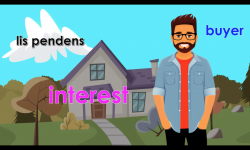 Word-of-the-Week: Lis pendens
Got 60 seconds? Then you've got time for a quick video review of lis pendens, also known as a Notice of Pending Action.

Boomers retire and California trembles
Older Californians are growing in number, at nearly 15% of the state's population in 2019.
| | |
| --- | --- |
| form updates this month | |



— Form 575-2: 15-Day Notice to Pay Rent with rent-related fees, on defaults from September 1st, 2020 through June 30th, 2021

— Form 575-3: 15-Day Notice to Pay Rent without rent-related fees, on defaults from September 1st, 2020 through June 30th, 2021

To access all updated forms, view our RPI Forms library here.
Click on Download the Full Forms Library to download our entire catalog.
This email was sent to: [Email]
Update your email | Unsubscribe
DRE Sponsor No. 0473 / S0110
NMLS Course Provider No. 1400986
Notary Vendor No. 606332 / 306333

Copyright © 2021 firsttuesday
PO Box 5707, Riverside, CA 92517
951.781.7300