Jobs by county
About The Author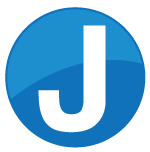 is the production staff comprised of legal editor Fred Crane, writer-editors Connor P. Wallmark, Carrie B. Reyes, Benjamin J. Smith, Oscar Alvarez, Bethany Correia, Emily Kordys, Greg Bretado, graphic designer Mary LaRochelle, video instructor Bill Mansfield and video editors John Rojas and Quinn Stevenson.
Polls
Will California's rental eviction moratorium help or hinder real estate sales volume?
Help. (0%, 0 Votes)
Hinder. (0%, 0 Votes)
It won't make a difference. (0%, 0 Votes)
Total Voters: 0
From: The economic impacts of the eviction moratorium

Check out our previous poll here.
Newsletter Sign-up
Get real estate news straight to your email.
Suggest an article