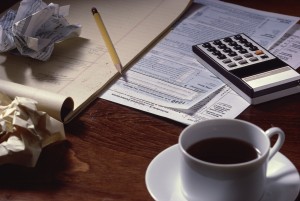 Use this FREE first tuesday FARM letter copy in your marketing! Have a topic you'd like us to write about? Email
editorial@firsttuesday.us
and let us know!
Having trouble understanding financial jargon? Need an explanation of complicated terms and difficult economic situations?
The Consumer Financial Protection Bureau (CFPB) has created a new tool that helps explain financial terminology, called Ask CFPB. With over 350 questions and answers, Ask CFPB demystifies financial products and services through a comprehensive search tool. This interactive device responds to inquiries with three different types of answers:
definitions translate industry jargon into clear concepts;
explanations provide simplified clarifications of financial products; and
situations offer information and tips to help you navigate through various situations.
Currently, the database is focused on clarifying inquiries regarding credit cards and mortgages, but the CFPB is also working to provide feedback on a variety of financial services, including student loans, auto loans, checking and saving accounts and prepaid cards.
Ask CFPB allows its users to provide feedback. Any answer can be rated as "helpful," "too long," "confusing" or "incorrect." If the answer to your question is not available on the Ask CFPB website, then you can submit your question for consideration. And don't forget – for personal real estate questions, or questions about the local real estate market call me today – I'm here to help!