[Name], LIBOR expiration, mortgage originations and the Standardized Pest Inspection Report.

Your firsttuesday real estate news
Week of December 6, 2021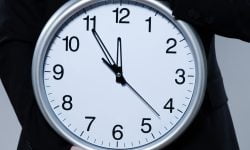 LIBOR phase out begins on December 31, 2021
As LIBOR's demise approaches, the Secured Overnight Financing Rate is the backup rate of choice.
2021 mortgage originations decline from record heights
$3.8 billion in mortgages were originated in 2021, the majority of which were refinances.
The Standardized Inspection Report
This video examines Section I and Section II items in a standardized structural pest control inspection report.
| | |
| --- | --- |
| Vote on it | |
Investor home purchase share at an all-time high in 2021
Investor market shares are hitting record highs in Q3 2021. Find out what this means for California.
Today's buyers most concerned about recent price jumps
The votes are in! Learn about firsttuesday readers' perceptions of buyer concerns in 2021.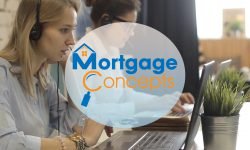 Mortgage Concepts: Is my marketing call TCFAPA compliant?
Watch our Telemarketing and Consumer Fraud and Abuse Prevention Act compliance guide.
| | |
| --- | --- |
| Video Renewal Course: Real Estate Made Reel | |
In a world of generic CE...

It's time to finally start enjoying your real estate education. Introducing firsttuesday's Video Renewal Course: Real Estate Made Reel.

Click here for a teaser of California's first — and only — DRE-approved, video-based renewal experience.
MLO Mentor: Section 32 coverage tests
This MLO Mentor guide helps you quickly identify when a mortgage falls under Section 32 requirements.
DRE Hot Seat: Without active status, don't practice
Learn how the DRE nabbed a broker after they misrepresented their license status.
Recent Case Decision: Bailey v. Citibank, N.A.
May an adverse possessor acquire title to a property when the underlying ownership changes during the period of possession?
California tiered home pricing
Home prices continued to increase in most tiers across major metros during September 2021.
Current market rates
The average 30-year fixed rate mortgage remained level at 3.11% in the week ending December 3, 2021.
| | |
| --- | --- |
| RPI Form Updates | |



— Form 575-1: Three-Day Notice to Pay Rent or Quit, without rent-related fees

— Form 575-2: Three-Day Notice to Pay Rent with rent-related fees, for properties subject to just cause eviction requirements

— Form 575-3: Three-Day Notice to Pay Rent, for properties subject to just cause eviction requirements

— Form 575-4: Notice of COVID-19 Window Period Rent Assistance, for defaults on amounts from October 1st, 2021 through March 31st, 2022

To access all updated forms, view our RPI Forms library here.
Click on Download the Full Forms Library to download our entire catalog.
This email was sent to: [Email]
Update your email | Unsubscribe
DRE Sponsor No. 0473 / S0110
NMLS Course Provider No. 1400986
Notary Vendor No. 606332 / 306333

Copyright © 2021 firsttuesday
PO Box 5707, Riverside, CA 92517
951.781.7300