[Name], sticky inflation, your Monthly Statistical Update and death disclosures.
Your firsttuesday real estate news
Week of November 1, 2021
Super-charged inflation has the Fed re-thinking their interest rate strategy
The Fed assures today's high inflation is temporary, but this is contradicted by rapidly rising rents.
Monthly Statistical Update: November 2021
California's latest home sales statistics point to a pandemic pricing bubble primed to pop.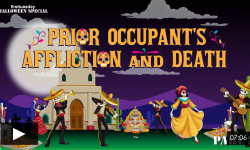 Prior Occupant's Affliction and Death, Part II
Part II of firsttuesday's Halloween Special video concludes with an agent's duty to disclose a prior occupant's death.
| | |
| --- | --- |
| Vote on it | |
Small landlords less likely to receive rent
Renters living in larger multi-family buildings were more likely to pay their rent during the pandemic, leaving small landlords in a bind.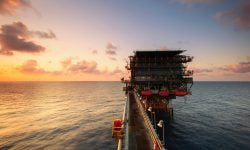 Huntington Beach oil spill leaves property values in sticky situation
Don't be fooled by the beach's quick reopening — this oil spill will have lasting consequences.
Form-of-the-Week: Tenant Lease Worksheet and Offer to Lease
RPI Forms 555 and 556 help agents tailor commercial lease agreements and catalyze negotiations.
| | |
| --- | --- |
| Video Renewal Course: Real Estate Made Reel | |
Your real estate CE has gone Hollywood

Why read when you can binge watch your continuing education?

Introducing firsttuesday's Video Renewal Course: Real Estate Made Reel. Click here for a teaser of California's first — and only — DRE-approved, video-based renewal experience.
Mortgage Concepts: What are the different loan types?
This video discusses the different mortgage loan purposes and application dispositions.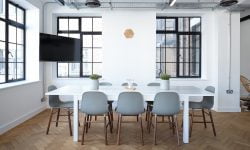 Decline meets optimism in SoCal commercial real estate markets
Following steep losses in 2020, the 2021 commercial real estate market remains choppy.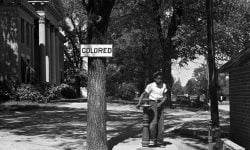 Rent or food — you pick
The disparity between rentals available to people of color and white communities is a result of decades of racial discrimination.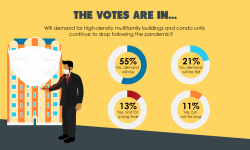 The votes are in: High-density multi-family building demand to rise
Readers weigh in on demand for multi-family buildings and condo units in 2022.
Brokerage Reminder: Filing a fictitious business name
We break down the requirements for filing a fictitious business name with the DRE.
Current market rates
The average 30-year fixed rate mortgage continued to increase in the week ending October 29, 2021, now at 3.14%.
| | |
| --- | --- |
| RPI Form Updates | |



— Form 575-1: Three-Day Notice to Pay Rent or Quit, without rent-related fees

— Form 575-2: Three-Day Notice to Pay Rent with rent-related fees, for properties subject to just cause eviction requirements

— Form 575-3: Three-Day Notice to Pay Rent, for properties subject to just cause eviction requirements

— NEW Form 575-4: Notice of COVID-19 Window Period Rent Assistance, for defaults on amounts from October 1st, 2021 through March 31st, 2022

To access all updated forms, view our RPI Forms library here.
Click on Download the Full Forms Library to download our entire catalog.
This email was sent to: [Email]
Update your email | Unsubscribe
DRE Sponsor No. 0473 / S0110
NMLS Course Provider No. 1400986
Notary Vendor No. 606332 / 306333

Copyright © 2021 firsttuesday
PO Box 5707, Riverside, CA 92517
951.781.7300