[Name], federal infrastructure bill, your Monthly Statistical Update and easements.
Your firsttuesday real estate news
Week of September 6, 2021
How the infrastructure bill supports housing
The most important thing about the new federal infrastructure bill is the jobs it will create.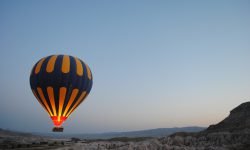 Monthly Statistical Update: September 2021
All signs point to rising FRM rates — meanwhile ARMs prepare to shift risk onto buyers.
The Rights of Others in a Property
This video covers easements and use licenses granting limited and nonexclusive use of someone else's property.
| | |
| --- | --- |
| Vote on it | |
Career Coach: direct mail marketing
The firsttuesday Career Manual guides agents through direct mail marketing strategies, and more!
National Apartment Association seeks money losses for landlords
The NAA's lawsuit's argument hinges on violations of the U.S. Constitution.
Form-of-the-Week: All about the All-Inclusive Trust Deed (AITD)
RPI Forms 421, 442 and 443 provide agents, sellers and buyers maximum financial flexibility.
Become an expert on today's top story

Click here to download RPI e-book Economic Trends in California Real Estate for an in-depth discussion on how jobs affect your local real estate market — and your fees.

Now available FREE for all firsttuesday Journal readers!
Brokerage Reminder: Protecting against adverse possession
Vacant properties are a lure for aspiring adverse possessors. firsttuesday has your battle plan.
Assistance for landlords deferring maintenance during the pandemic
Learn about assistance available to landlords in providing safe and habitable housing.
Homeowners impacted by wildfires receive insurance protection
Insurance Commissioner Lara stops companies from abandoning homeowners affected by wildfires.
DRE Bulletin Digest: Summer 2021
This quarter's DRE Real Estate Bulletin focuses on emerging transaction technologies and compliance tips.
California tiered home pricing
Home prices continued to accelerate in all tiers across Los Angeles, San Diego and San Francisco during June 2021.
Current market rates
The average 30-year fixed rate mortgage rate remained roughly level in the week ending September 03, 2021 at 2.87%.
| | |
| --- | --- |
| RPI Form Updates | |



— Form 575-2: 15-Day Notice to Pay Rent with rent-related fees, on defaults from September 1st, 2020 through September 30th, 2021

— Form 575-3: 15-Day Notice to Pay Rent without rent-related fees, on defaults from September 1st, 2020 through September 30th, 2021

To access all updated forms, view our RPI Forms library here.
Click on Download the Full Forms Library to download our entire catalog.
This email was sent to: [Email]
Update your email | Unsubscribe
DRE Sponsor No. 0473 / S0110
NMLS Course Provider No. 1400986
Notary Vendor No. 606332 / 306333

Copyright © 2021 firsttuesday
PO Box 5707, Riverside, CA 92517
951.781.7300